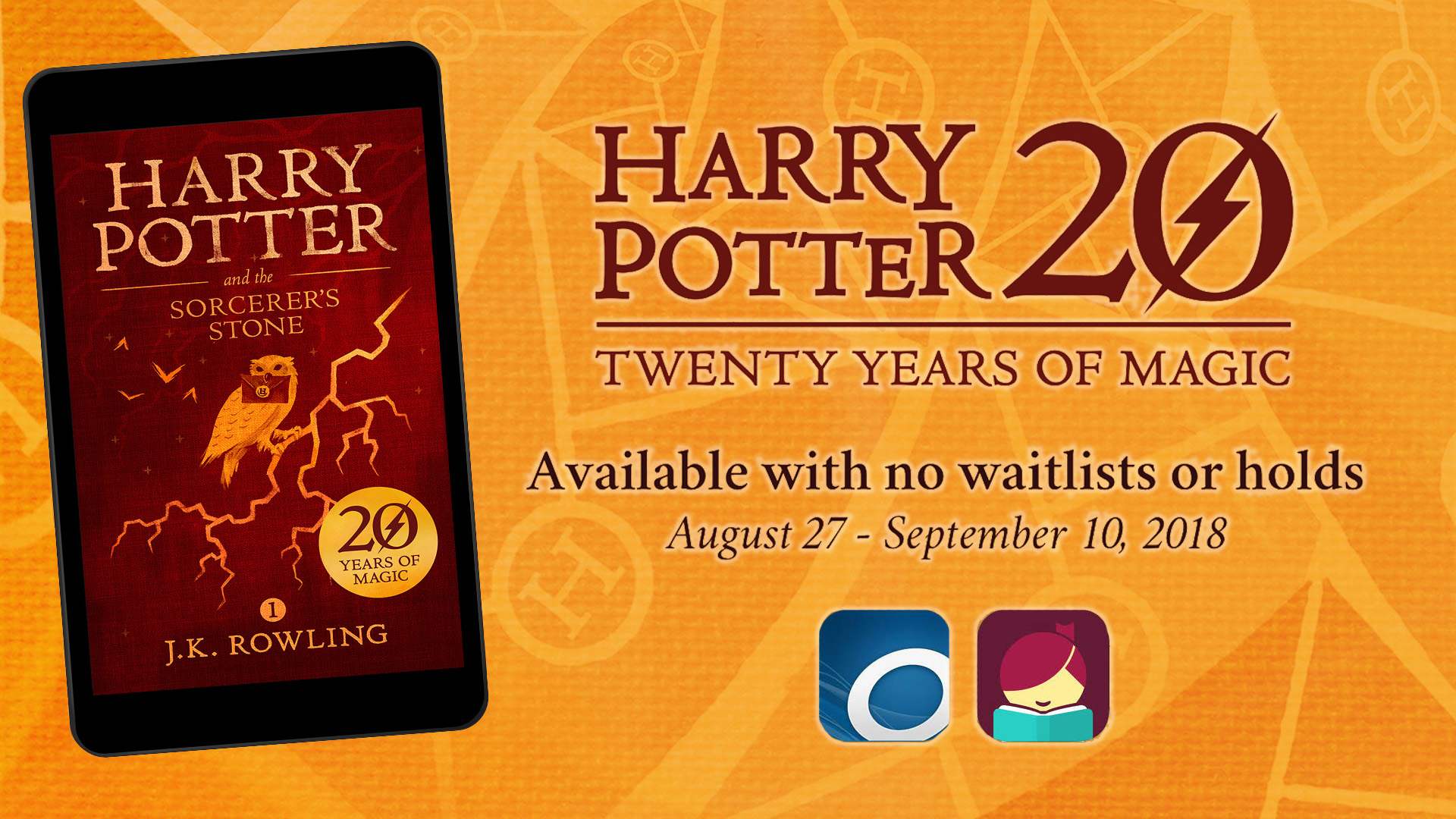 Twenty Years of Magic
Fans old and new of J.K. Rowling's Wizarding World™ are invited to celebrate the 20th anniversary of the publication of the first story in the Harry Potter series. Join OverDrive in celebrating this special occasion. Harry Potter and the Sorcerer's Stone eBook will be available for unlimited access through your library's OverDrive (and Libby) digital collection August 27 – September 10, 2018.
Visit our apps page for details about apps we love for enhancing our library experience.