Big Bear Guidelines
Big Bear is available ONLY to the public libraries in Arrowhead Library System.
They may only be used for library events. Please use the online reservation form below.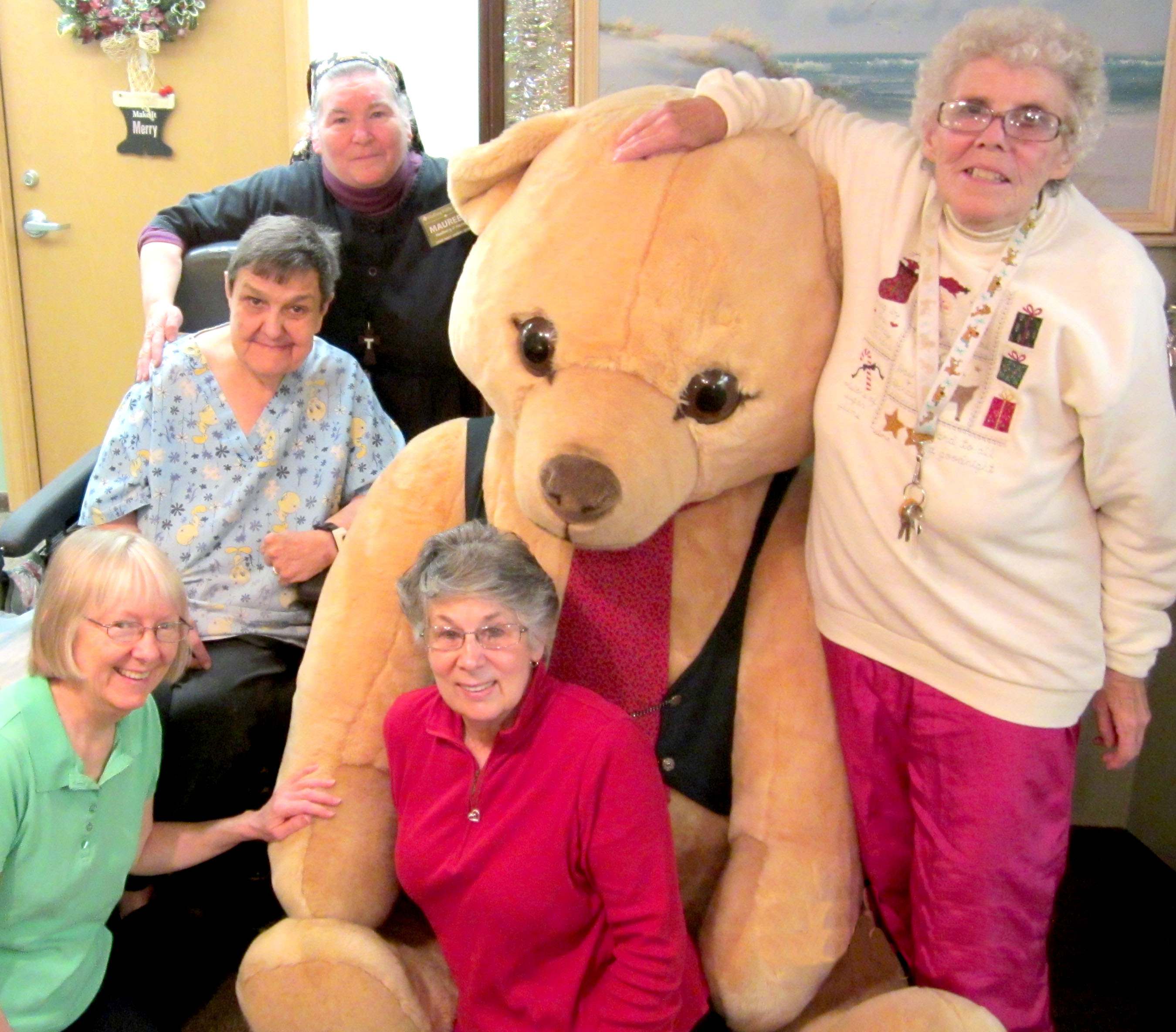 Big Bear is 7' tall and about 6' tall seated in his chair. A space 8' in diameter is recommended for Big Bear and his chair. He is an authentic Steiff bear worth around $2500 and was donated by Tonya Stockwell.
PROGRAMMING IDEAS
Bring-Your-Own-Bear Storytime (stuffed)

Teddy Bear picnic – invite parents to bring their cameras and take a picture of their child(ren), a great gift for Christmas or anytime

Advertise a major upcoming event – ALS can help prepare an oversized sign

Childhood Memories Program – Host a senior program
PROCEDURES & CARE
Big Bear stays in his chair at all times.

If you need to move him, use 2 people and move him in the chair.
DO NOT

 

try to lift him by arms, legs or head because it may tear them off.

If BB or his clothing is torn or damaged, let us know so we can repair it.
SCHEDULING & DELIVERY
Check the reservation calendar and try to submit your request at least two weeks before you need Big Bear. Please also try to keep him for at least two weeks. Someone should be at the library to receive him.