Monthly Memo Newsletter | September 2018
Milton Public Library Named WLA Library of the Year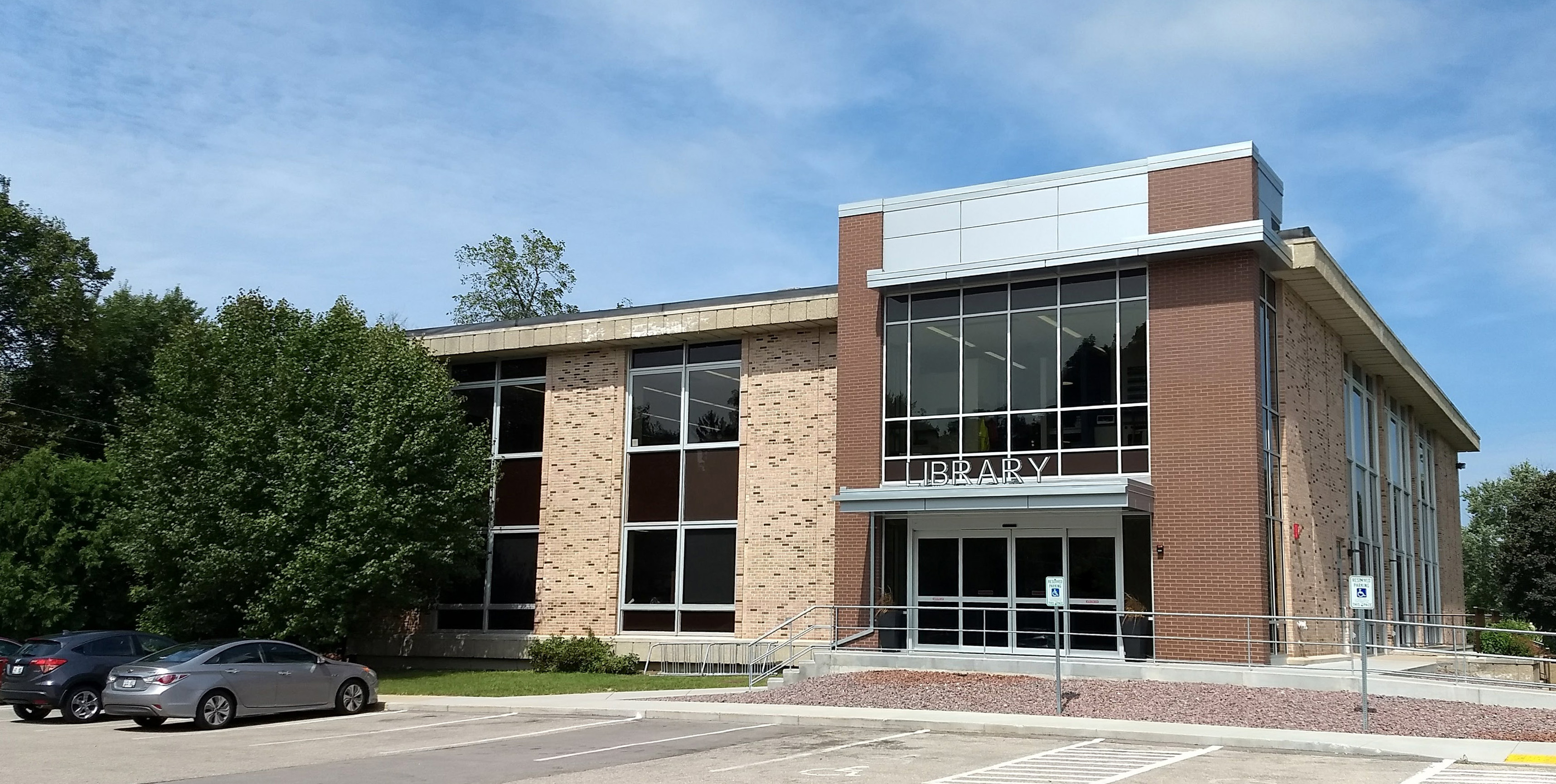 Milton Public Library has been awarded the Wisconsin Library Association's coveted Library of the Year award for 2018. MPL has undergone a major renovation creating a state-of-the-art library featuring a makerspace lab, community rooms, transformable spaces for programming, and beautiful collection areas. They pair this awesome building with friendly, knowledgeable, dedicated staff who bring their outstanding lineup of programs and services to life. 
"There's no doubt we're very proud of our building," said Ashlee Kunkel, Library Director, "but it's what we've done with our new space that has truly made this library a community center." According to Kunkel, programming has increased from 299 programs in 2015 to 467 programs in 2017 and the library saw a 70% increase in program attendance over that time. Programs include science, technology, engineering, art, and math (STEAM) classes and workshops in the Library's makerspace, The SPARK, staff-lead programming, school visits, programs led by community members, and various outreach within the community.
The Milton Public Library has made a significant transformation to become a state-of-the-art library that is a center of community life and learning in their small community. It has a growing statewide and regional reputation for innovation. The exemplary programs, wide array of unique community partnerships, creative and unique facility improvements, commitment to staff development, and responsiveness to community needs demonstrate excellence in libraries and librarianship.
August 2018 Circulation Statistics
Total Circulations (Traditional and Digital)
120,414 Traditional Circulations

90%

90%

10,153 OverDrive/Libby Circulations

8%

8%

2,672 Hoopla Digital Circulations

2%

2%
HPL Murder Mystery Fundraiser

The Friends of Hedberg Public Library are taking you back to the 80s for their ninth annual Night at the Library fundraiser. Guests ages 18 and up can help solve a totally tubular murder mystery, plus test their 80s knowledge with awesome trivia and games. A DJ will spin everyone's favorite 80s tunes while guests enjoy delicious hors-devours, a wine and beer cash bar, and live entertainment with lip sync contests, an epic dance-off, and prizes for best-dressed. 
So grab your leg warmers, slip into your favorite parachute pants and prepare yourself for the most righteous night of your life! Tickets are $40 and are available at the library or by visiting HedbergPublicLibrary.org.
Event sponsors include Best Events, Dollar General, Lamar Advertising, Thrivent Financial and more!
Milton Public Library Director Retires, New Director Named
Lisa Brooks, the former director of Milton Public Library tendered her resignation in August, effective September 20, 2018. Brooks served MPL for 11 years as director and is credited by City Administrator Al Hulick with the library's 'renaissance'.
Brooks is retiring and looking forward to traveling more and to working with her church.
"I feel blessed to have worked and served in the community. It's an absolutely wonderful city of people whom I've grown to love. I've made so many friends. I will miss everybody and the position, but I know our staff will continue to offer the best service to Milton," Brooks remarked. 
In mid-September, the Milton Public Library Board named the Ashlee Kunkel as the library's new Director. Kunkel joined MPL in 2009 and became the assistant director in 2015.
"I am beyond excited to continue to be a part of this library. It's the library I went to as a child. And a library I've seen grown into what it is today. I look forward to the years to come and working with the staff and community to see what else we can accomplish," said Kunkel.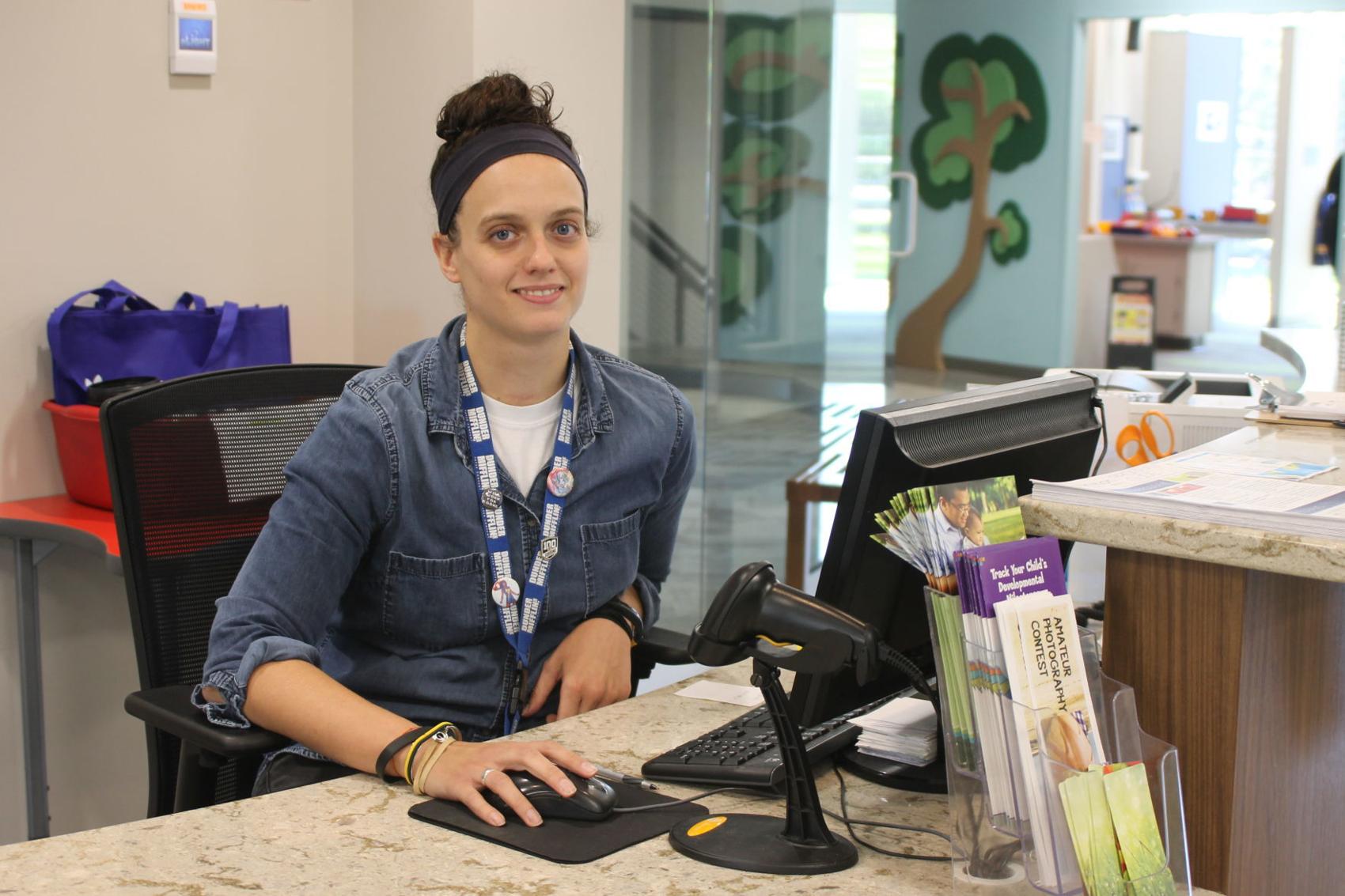 Ashlee Kunkel
Photo by Brooke Ostema, Milton Courier
Patrons Now Have Option to Place Multi-Copy Holds
Patrons may now place holds on multiple copies of a title through the SHARE Catalog. Previously, librarian assistance was needed. If a patron is reserving books for a book club, they may now reserve as many copies as are currently available on shelves across the SHARE Consortium.
How Does It Work?
Log in to sharelibraries.info.
Navigate to the details page of a titles record.
Click the "Select an Action" drop-down in the top right of the active window. The option to "Place Multi-Copy Holds" will appear here only if multiple copies are available on SHARE shelves.
Select the number of copies and your preferred pickup location and any other prompts, being sure to click "Place Holds" to lock it in.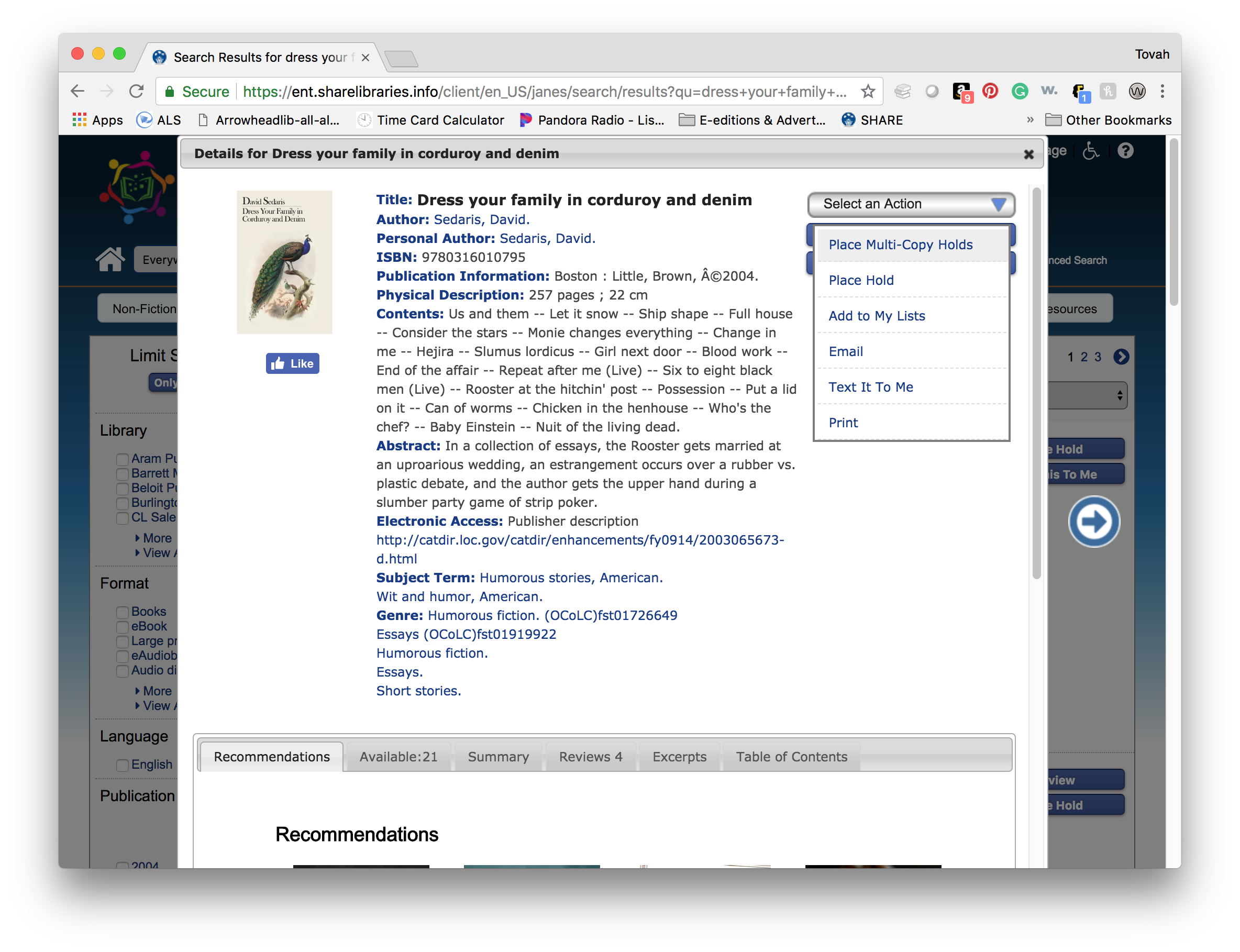 Upcoming Events for Library Staff
Training
WPLC

OverDrive

Support

 Course
Running early October – mid-November,1-2 Hours/week on your schedule
A virtual 5-week

course

designed to help library staff provide front-line

support 

to OverDrive users.  C

ourse

fee: $45.
Enroll by Friday, September 28th: Fill out this

registration

form.


BlueCloud Analytics Reporting Tools Training Session For SHARE Consortia Members


Tuesday, October 15, 1:00 p.m. at Matheson Memorial Library in Elkhorn, WI
Be sure to specify what reports you're interested in when you register. Fill out this registration form.

Annual Youth Services Workshop
Thursday, November 8, 2018, 9:00 a.m.-3:30 p.m.
Register by November 2nd: Fill out this registration form.
Circulation Training For SHARE Consortia Members
Friday, November 9, 2018, 9:30 a.m. at Edgerton Public Library
This will be a follow-up circulation training and refresher session. Sign up here.


Serials Training/Sharing Session for SHARE Consortia Members


Thursday, November 15, 10:00 a.m. at Lakeshores Library System Office, Waterford, WI
Learn more about the Workflows Serials Module and best practices. Fill out this registration form.
Conferences
Wisconsin Library Association Conference
Tuesday, October 23 – Friday, October, 26, at Raddison Hotel, La Crosse
The theme this year is Excite. Ignite. Invite. WLA has exciting speakers who will ignite your creativity and inspire you as you engage your community. Early bird registration ends September 28. Register online.
YWCA Rock County Racial Justice Conference


Thursday, November 8, 2018, 8:00 a.m.-5:00 p.m., Holiday Inn Express, Janesville
"Building Bridges to Eliminate Racism: Listen, Learn, Act!" Register online. 

ALA Midwinter Meeting & Exhibits – Registration & Hotel now open!


Friday, January 25, 2019 – Tuesday, January 29, 2019, Washington State Convention Center, Seattle, WA


Keynote speakers are Melinda Gates & Rick Steves. More info and registration online.
Job Openings at Member Libraries
No openings at this time.
Young Adult Novel Selected for OverDrive's October Big Library Read
The Girl with the Red Balloon
by Katherine Locke
October 1 – 15, 2018 – No Holds, No Waits
Join the thrice-a-year global online book club facilitated by OverDrive. Read the ebook version of Katherine Locke's The Girl with the Red Balloon with no holds or waits from October 1-15, 2018. Join the discussion online at discuss.biglibraryread.com or download the reading guide and discuss with friends.
About the novel:
When sixteen-year-old Ellie Baum accidentally time-travels via red balloon to 1988 East Berlin, she's caught up in a conspiracy of history and magic. She meets members of an underground guild in East Berlin who use balloons and magic to help people escape over the Wall—but even to the balloon makers, Ellie's time travel is a mystery. When it becomes clear that someone is using dark magic to change history, Ellie must risk everything—including her only way home—to stop the process.
National Writing Contest Seeks short stories on courage, launches September 25
Winners could receive up to $1,000 and the chance to be published in Short Story Dispensers
CHICAGO – Up to $1,000 and the opportunity to be published in Short Story Dispensers nationwide will be at stake for writers of all levels, through a new writing contest launching September 25.
The contest seeks to engage residents with reading and writing literature and generate new interest in public libraries. The Public Library Association (PLA), John S. and James L. Knight Foundation and Short Édition are teaming up for the first time to encourage writers of all ages and backgrounds to submit an entry. The submission deadline is October 30, 11:59 CT.
The theme of this year's contest is courage, a universal topic and an attribute essential for the act of writing itself. Courage enables characters to confront their fears; persist; and overcome obstacles, both literal and abstract. Some acts of courage can be grand-scale and heroic, others quietly inspirational. No matter how noticeable, acts of courage defy expectations and show we can do things we never imagined ourselves capable of before.
"Our national writing contest provides an authentic experience for writers and readers to reflect on their own courageous moments," said PLA President Monique le Conge Ziesenhenne. "Librarians know the value in connecting writing and reading creatively; those who write read more, and those who read write better. Our hope is for this contest to further connect residents with literature, local libraries and each other."
The Short Story Dispensers were first launched in France in 2015 by the startup company Short Edition, which designed and created the dispenser to bring literature to unexpected places like airports, train stations, shopping centers, and hospitals. More than 3 million stories written by 8,000 independent authors have been shared globally, from Paris to Hong Kong to Wichita.
The contest is part of the Fostering Creative Community Connections project, which promotes reading and literary joy, community engagement, library programs and services, and creative expression from diverse writers. The project is funded by Knight Foundation and managed by the PLA, a division of the American Library Association, in partnership with Short Edition.
No purchase is necessary to participate, and full contest details will be available September 25 at PLA.short-edition.com.
ALA Accepting Scholarship Applications
If you need financial assistance to get through your graduate program, scholarship funds are now available.  The American Library Association (ALA) has more than $300,000 available to students who are studying in library science or school library media programs at the master's degree level.  Get your application in early.  The deadline to apply is March 7, 2019 for the current application year.
Scholarships range from $1,500 to $7,000 per student per year.  They include scholarships for students who are interested in children's, youth, and federal librarianship, as well as new media and library automation.  In addition, there are also scholarships available for minorities, persons with disabilities and people who are already employed in libraries but do not have an MLS. 
To be considered for one of these scholarships, applicants must attend a master's level program in library and information science that has been accredited by the ALA.  Take a look at the application and instructions and get started working on your application now.
Applicants interested in school librarianship must attend a program that meets ALA curriculum guidelines for the Council for the Accreditation of Educator Preparation (CAEP).  Complete guidelines and instructions for the nationally reviewed and recognized CAEP/AASL school librarianship education programs are available on the American Association of School Librarians' (AASL) website.
The scholarship process is open annually from September through March. For more information, visit the ALA Scholarship page or call the ALA Scholarship Clearinghouse at (800) 545-2433, ext. 4279.
The ALA Scholarship Clearinghouse is managed by the ALA Office for Human Resource Development and Recruitment (HRDR).
What's happening right now?