Monthly Memo Newsletter | November  2021
ARROWHEAD LIBRARY SYSTEM NEWS
Monthly Circulation Statistics
Total Circulations in October 2021
Traditional: 68,867

82%

82%

OverDrive/Libby: 10,962

13%

13%

Hoopla Digital: 4,420

5%

5%
Milton Public Library Wins Grant from Green Bay Packers Foundation
Shared from facebook.com/MiltonPublicLibraryWisconsin
Milton Public Library (MPL) is very, very excited to announce that it has received a $5,000 grant from the Green Bay Packers Foundation for Story Gardens. Specifically, this grant will go towards the purchase of two sets of concrete chess tables, with the remaining funds going towards the eventual installation of shade sails.
The chess tables are expected to be installed outside in early Spring of 2022. MPL will have the chess and checker sets available for checkout and will incorporate the chess tables into library programming. They will be available for anyone to use!
The Green Bay Packers Foundation supports charities and organizations that seek to perpetuate a community environment that promotes families and the competitive value of athletics; contributes to player and fan welfare; ensures the safety and education of children; and/or prevents cruelty to animals. This year's specific focus was on arts and culture, athletics, and education.
MPL Director Ashlee Kunkle and Milton Administrative Services Director Inga Cushman attended a grant recipient luncheon at Lambeau Field November 2, 2021 in Green Bay to accept the grant on behalf of the library and the Parks & Recreation Commission Story Gardens Subcommittee.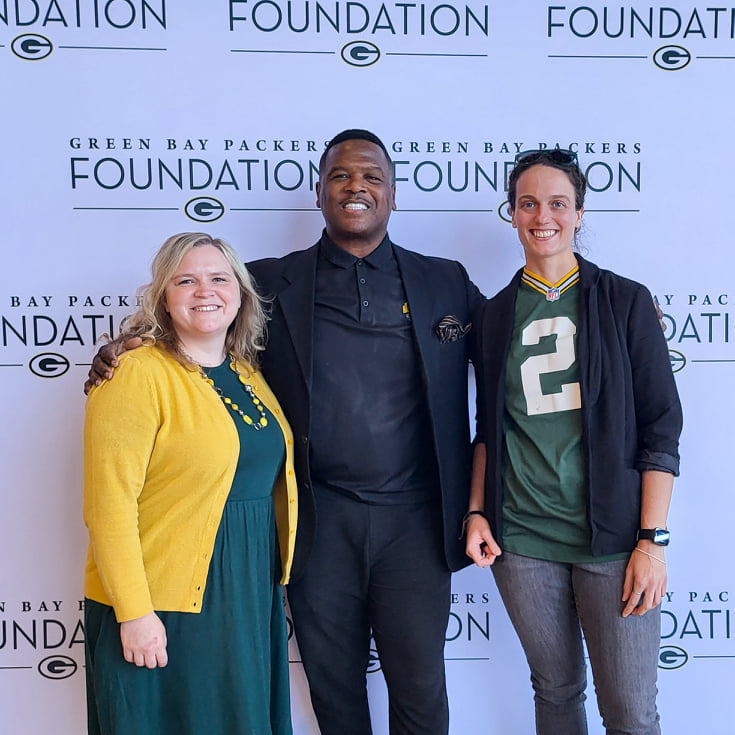 Left to Right: Inga Cushman, LeRoy Butler, and Ashleey Kunkel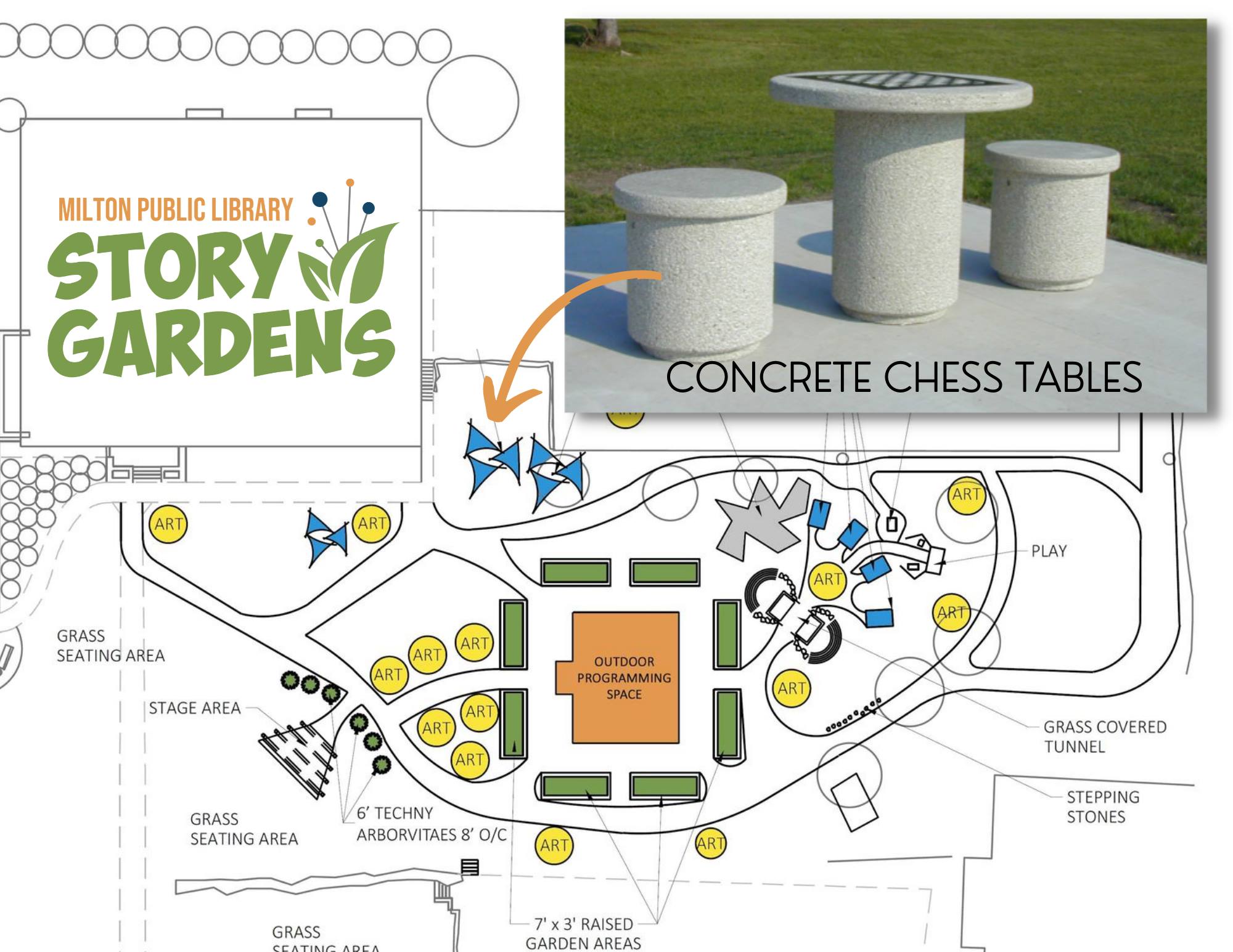 Story Gardens map and Concrete Chess Tables.
MAKE PLANS NOW:

LIBRARY LEGISLATIVE DAY 2022 
Library Legislative Day is returning to Madison!
Tuesday, February 8, 2022
We will be back in Madison for Library Legislative Day in 2022!
The day will start out with a morning session at the Madison Concourse Hotel, followed by appointments with state legislators in the Capitol building. Save the date!
AGENDA FOR THE MORNING SESSION: *Subject to change.

9:00-11:00 AM: Welcome!

Keynote Address
Opening Remarks
Appointment Tips
Talking Points for Appointments

Afternoon: Appointments with law makers
BadgerLink Advisory Group: Call for Applicants
Shared from the BadgerLink Bulletin – Tuesday, November 9, 2021
The BadgerLink team seeks applicants to participate in the BadgerLink Advisory Group. This group seeks to improve the ability of all Wisconsin residents to access and effectively use high-quality, licensed resources provided by BadgerLink, expand program visibility, and build stronger relationships between the program and stakeholders. By gathering the diverse opinions and expertise of Wisconsin's learner communities, the BadgerLink team will develop strategies to adapt and grow the program as needs evolve.
We seek applicants representing diversity in race, gender, ethnicity, language, disability, sexual orientation, and professional background from libraries and schools of all types, sizes, and Wisconsin regions. Applicants from community organizations will also be considered.
Members serve staggered, two-year terms and the group meets twice annually, in the spring and in the fall. For more details, see the Participation Handbook: http://bit.ly/baghandbook.
Applications will close at the end of the day on December 10, 2021, with review and selection finalized on January, 18, 2022.
Questions? Want to learn more? Please email badgerlink@dpi.wi.gov.
Please feel free to share this call for applicants (bit.ly/badgcall) widely.
OverDrive to Add Kanopy Access to Libby App
Shared from WPLC announcements.
Beginning in early December, libraries that offer Kanopy—films that inspire, entertain, and educate—will have a new way for their patrons to discover and enjoy access directly from Libby. Kanopy will appear in the Extras section of the Libby app alongside curated collections, campaigns, and catalog guides.
The Kanopy app and all the ways to browse, stream, and enjoy their videos will continue to be available. Libby will soon be an additional source of discovery for Kanopy and their catalog of critically acclaimed movies, inspiring documentaries, foreign films, children's entertainment, and much more.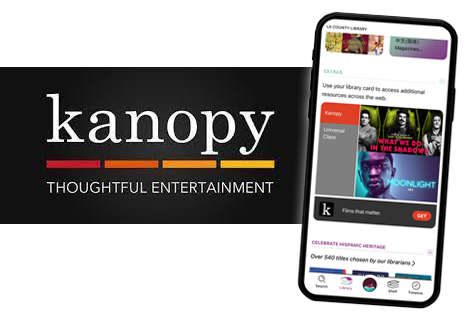 Inaugural CSLP Summer Symposium Registration Open
Please Collaborative Summer Library Program (CSLP) for its first Summer Symposium! Full details can be found here: https://www.cslpreads.org/summer-symposium/
Who is this conference for? All library staff that are interested in summer programming.
Where is the conference? Virtually anywhere with an internet connection.
When is the conference? Thursday December 2, 2021 ~ 11:30 am – 4:30 pm (EST)
How much is the registration fee? FREE!!!!
What is on the horizon for CSLP?
2022: Theme/Oceanography; Slogan/"Oceans of Possibilities" Artist/Sophie Blackall
US Department of Justice Sues Penguin Random House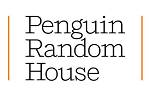 Shared from AL Direct – Links to NY Times.
Elizabeth A. Harris, Alexandra Alter, and David McCabe write: "The Biden administration on Tuesday sued to stop Penguin Random House, the largest publisher in the United States, from acquiring its rival Simon & Schuster, as part of a new drive in Washington against corporate consolidation. In a publishing landscape dominated by a handful of mega corporations, Penguin Random House towers over the others. It operates more than 300 imprints worldwide and has 15,000 new releases a year, far more than the other four major US publishers. With its $2.18 billion proposed acquisition of Simon & Schuster, Penguin Random House stood to become substantially larger. The deal, announced a year ago, has been under review by the government, which is increasingly scrutinizing the power wielded by big companies like Amazon and Facebook."…
The New York Times, Nov. 2

Announcing the theme for National Library Week 2022: Connect with Your Library
National Library Week will take place April 3-9, 2022, with the theme "Connect with Your Library."
The theme was selected to spotlight libraries as places users get connected when they use broadband, computers, and other technology resources. It also reinforces the idea that libraries are places to connect with media, programs, ideas, and classes — in addition to, of course, books! Moreover, it's a call to action: an invitation for community members to visit, use, and advocate for their libraries.
Libraries connect communities to each other, and "Connect with Your Library" can be used in all library types — school, public, and academic.
Check the National Library Week web page in coming months for free promotional tools to celebrate at your library.