Monthly Memo Newsletter | June 2019
ARROWHEAD LIBRARY SYSTEM NEWS
Sign Up to Work the Fair Booth
Plenty of time slots still available!
Please sign up for a shift to run the booth at the Rock County 4-H Fair.
We will be giving out temporary tattoos, promoting our services with a handout, and encouraging visitors to open a library card (at the library) with a chance to win a $50 Visa gift card. Our booth is going to have a really fun space theme, just like the summer reading program!
This is a great chance to chat with people of all ages from across the county and surrounding areas. It's easy, fun, and most libraries consider it paid time! Work with a favorite coworker, family member, or friend!
Sign up for a shift!
July 23-28, 2019
Edgerton Public Library Debuts New Website
Edgerton Public Library launched its completely overhauled website June 14th. The site retained its web address, als.lib.wi.us/EPL, but the rest was rebuilt from the ground up.
The new site highlights library events and makes finding online resources easier than ever. Whether you're looking for ways to enjoy e-books or e-audiobooks, want free self-publishing resources, or want to reserve the next James Patterson novel, the library website makes it simple. The library's most popular online services are called out on the home page.
 The site's redesign is an example of Edgerton Public Library's commitment to providing outstanding services and patron experiences. The online library experience now includes is easier navigation and more useful information–and it's available 24 hours a day, seven days a week. The new website is responsive to the size of screen it is viewed on and is much more accessible to those using assistive devices or needing language translation options.
Local Libraries Offer Online Alternatives to Boredom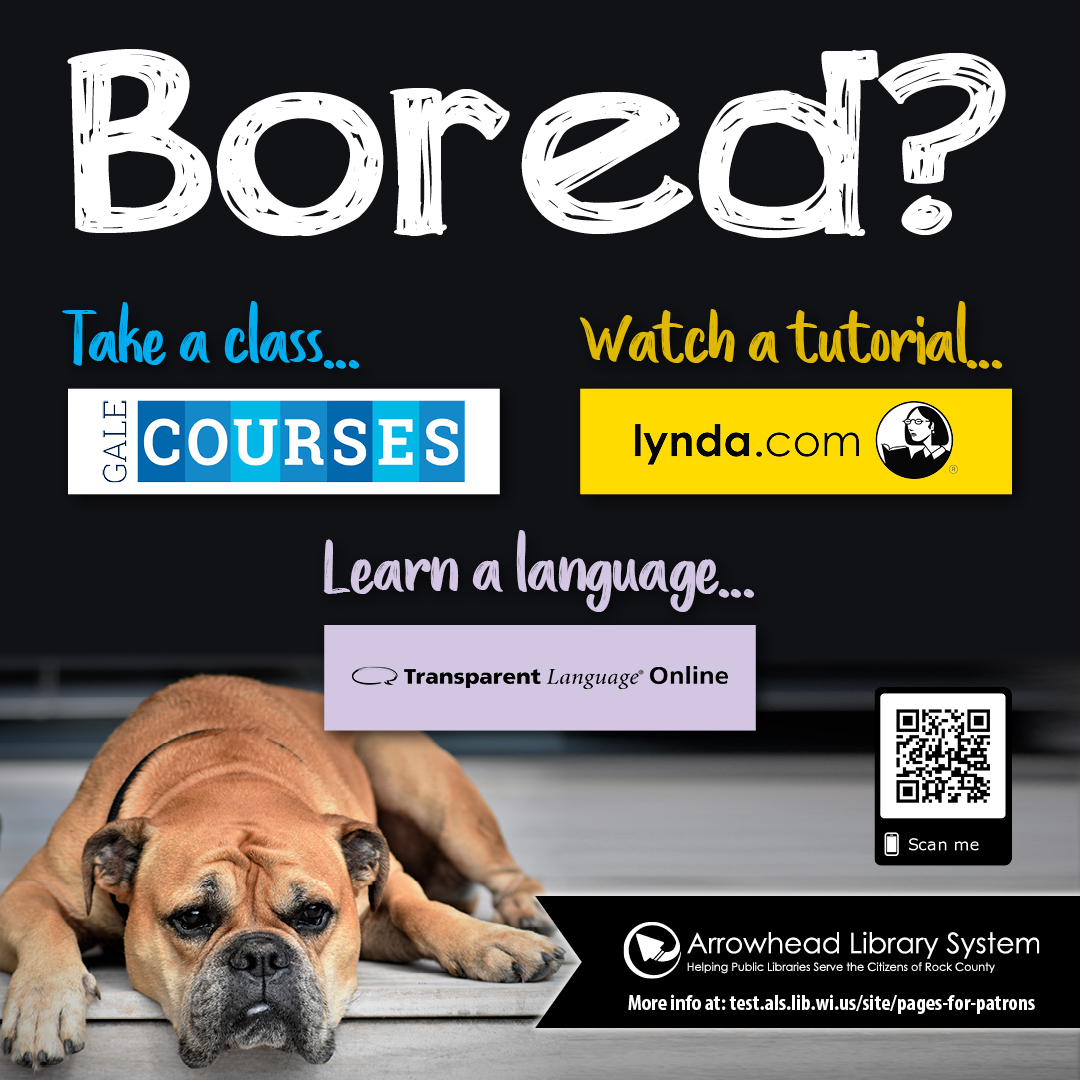 Arrowhead and its member libraries offer a top-notch variety of online resources to entertain, educate, and interest patrons of all backgrounds and ages. 
New artwork rolled out for the summer highlights three of these resources.
Take these fun programs out for a spin, all you need as a library card from any ALS library and an email address.
Job Openings at Member Libraries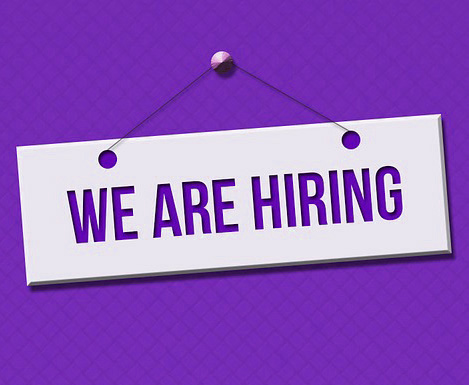 Monthly Circulation Statistics
Total Circulations in May 2019
94,699 Traditional Circulations

87.2%

87.2%

10,592 OverDrive/Libby Circulations

9.8%

9.8%

3,163 Hoopla Digital Circulations

3%

3%
NoveList Select Recommendations To Be Removed from Catalog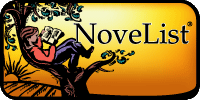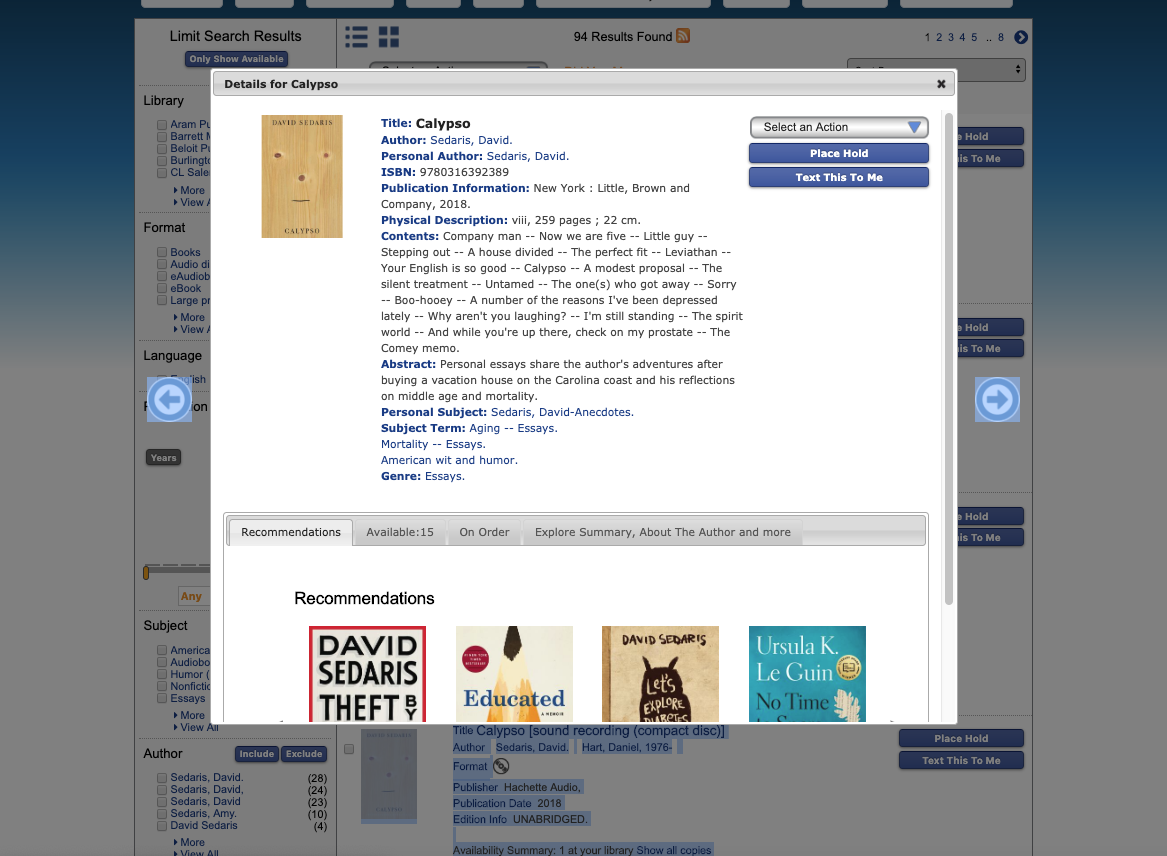 Recently, SHARE users have had three ways to find book recommendations based on what they read or search.
1. In a NoveList tab on an item record in the catalog
2. In a Recommendations tab on an item record in the catalog (suggestions produced using Lakeshore Library Systems own code)
3. Through NoveList via BadgerLink's subscription
Usage statistics gathered through the SHARE catalog show the suggestions generated by LLS were viewed significantly more often than the NoveList Select suggestions. The SHARE Director's Council voted to not renew the NoveList Select subscription when it expires in the fall.
Patrons will still have suggestions generated by the LLS code available in the Recommendations tab on item records in the SHARE catalog, as well as access to NoveList through BadgerLink's subscription.
Search the SHARE Catalog
Browse NoveList
WiLS World Comes to Madison

Register today to attend WiLSWorld 2019! WiLS' annual conference on innovative library practices in technology and collaboration brings together WiLS members from across Wisconsin and beyond to share ideas, connect with one another, and learn about developments in the field.
Conference Registration now open.
Hotel block reservations now open.

CONFERENCE DETAILS
Tuesday, July 23, 2019
Wednesday, July 25, 2019
Pyle Center
Madison, Wisconsin

Register for high-quality, 1-hour webinars curated for library boards, friends groups, and trustees in Wisconsin. Arrowhead Library System helps sponsor this event, meaning our affiliated groups may participate at no charge to them. Please take advantage of this opportunity.
Monday, August 12
Governing Libraries that Inspire Investment
Presenter: Rebekkah Smith Aldrich
Tuesday, August 13
Free is Key: Ensuring Your Library is Meeting its Mission
Presenter: Dawn Wacek
Wednesday, August 14
Effective Library Advocacy
Presenter: Connie Meyer and Kathy Pletcher
Thursday, August 15
What Does Inclusivity Look Like at Your Library?
Presenter: Shauna Koszegi
Friday, August 16
Recruiting and Retaining Library Directors and Staff
Presenter: Pat Wagner
Please register for each webinar individually.

Don't miss the Wisconsin Library Association's biggest conference of the year happening this October. This year's theme is "Celebrating Every Story". There will be something for everyone in any stage of their career and non-stop networking opportunities. Plus, there will be vendor exhibits and in Indie Author Garden in the exhibit hall. There's a great lineup of keynote and featured speakers (Ijeoma Oluo, Michelle Hensley, John Chrastka, and Miranda Paul) and helpful pre-conference workshops are in the works.
Conference Registration opens soon.
Hotel block reservations now open.

CONFERENCE DETAILS
Tuesday, October 8, 2019
Friday, October 11. 2019
Kalahari Convention Center
Wisconsin Dells, Wisconsin