Monthly Memo Newsletter | October 2022
ARROWHEAD LIBRARY SYSTEM NEWS
Monthly Circulation Statistics
Total Circulations in September 2022
Traditional: 69,860

81%

81%

OverDrive/Libby: 11,650

13%

13%

Hoopla Digital: 4,990

6%

6%
Prairie Lakes Library System Gets Green Light; Debuting January 2023

Tuesday, October 11, 2022 – Milton, Wis. – Walworth County became the third and final county to approve the merger of Arrowhead Library System (ALS) and Lakeshores Library System (LLS). The newly merged entity, Prairie Lakes Library System (PLLS), will take effect on January 1, 2023, and will serve the counties of Racine, Rock, and Walworth.
Following Walworth County's vote and ahead of the October 15 deadline, the necessary annual system plan was filed with the Wisconsin Department of Public Instruction declaring the formation of PLLS and the dissolutions of ALS and LLS. A few of the next steps include appointing representatives to the PLLS board of trustees and developing policy recommendations for the new board to adopt.
"This merger process has been years in the making, really, but the last 10 months have been an intense stretch of research, planning, and collaboration," said Steve Platteter, director of Arrowhead Library System.
Steve Ohs, Administrator of Lakeshores Library System added, "It's tremendously rewarding to see the partnerships we've forged become solidified, the research the exploration committee completed used to inform our communities, and the strategic goals of this merger be embraced so enthusiastically not only by every library in both systems but also by all three counties."
Patrons will not be directly affected by the merger; local library boards will maintain local control over their policies and procedures as before (as outlined in state statutes), and because library systems are funded through state appropriations county budgets need not be altered. The merger's primary benefit is reduced overhead and administration costs, which will result in more dollars for services.
The ALS/LLS Joint Merger Exploration Committee's Final Recommendation Report, PLLS's System Plan,  and other public documents relating to the proposed merge are available at https://drive.google.com/drive/folders/1Kgm2-75arnZG2xBdV-LXVx28-JNL094m?usp=sharing.
About Wisconsin Public Library Systems
The creation of public library systems fostered the establishment of a strong network of resource-sharing and mutually beneficial interdependence. The creation and development of public library systems in Wisconsin were voluntary and gradual. No county or public library is required to be a member of a library system; yet, as of this writing, all of Wisconsin's 72 counties and more than 380 public libraries are library system members. Wisconsin's 16 public library systems developed in distinct ways in response to the needs of their member libraries and area residents. According to the statutes, two library systems may merge if approved by the System Boards of Trustees and the County Boards of Supervisors of the participating counties.
Don't Miss ALS Library Staff Members at WLA This Week!
Presenters
A Collective Approach to Library and
Community Resiliency
Barbara Brattin, Director, Kenosha Public
Library; Nick Dimassis, Beloit Public Library;
Melissa Prentice, Public Services Manager,
Mead Public Library; Melissa McLimans, WiLS
The Collection Audit: Cleaning … Not Cleansing
Michael De Vries, Head of Library Resources,
Beloit Public Library; Nick Dimassis, Beloit
Public Library; Allison Suzanne Moerer
Ready to Learn with PBS Kids
Kim Huber, Head of Library Services, Beloit
Public Library; Mouna Algahaithi, Early Learning
Engagement Specialist, PBS Wisconsin; Desiree
Johnson, Library Services Specialist, Beloit
Public Library
The BELL: A Better Way to Connect Users to
Local Business and Entrepreneur Resources
Nick Dimassis, Beloit Public Library; Brian
Morello; Susan Rowe, Program Coordinator,
Beloit College
Homeless Care Kits – Making a Difference in
Our Community
Jennifer Bynum, Michelle Dennis, Head of
Public Services, Hedberg Public Library
Finding the Fundraiser in You and Your
Community
Michelle Carter, Director, Aram Public Library;
Ashlee Kunkel, Library Director/Teen Librarian,
Milton Public Library
The One-Person Marketing Team
Ashley Colstad, Public Information Coordinator,
Milton Public Library
Conference Committee
Tech: Wyatt Ditzler, Beloit Public Library
Exhibits: Michelle Dennis, Hedberg Public Library
Pilot Program: Check Out Wisconsin State Park & Forest Vehicle Admission Day Passes at Select Libraries
A Wisconsin Department of Natural Resources pilot program will make state park and forest vehicle admission day passes available to 1,000 library card holders at 20 libraries across Wisconsin between Tuesday, November 1,  2022, and March 1, 2023. Three of Rock County's libraries are among the pilot participants: Beloit, Edgerton, and Hedberg (Janesville).
More information about admission stickers for state parks and forests is available on the DNR's website.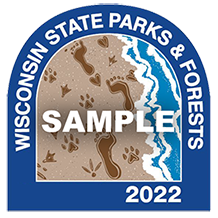 Monday, December 5th at 9 AM at Beloit
Monday, December 5th at 2 PM at Elkhorn
Thursday, December 8th at 2 PM at Waterford
Right now we're planning on a basic refresher for circulation in Workflows including the new features we added earlier this year, the SHARE Anywhere mobile app, and the SHARE catalog.
If you have any additional ideas, please send them in with your registration form and we'll add them to the agenda.
Tuesday, November 8th at 10 AM at Elkhorn
Right now we're planning on a basic refresher of the cataloging wiki and the process for cataloging in Workflows.
If you have any additional ideas, feel free to send them in with your registration form and we'll add them to the agenda.
Call for Applicants: IDEA Team Advisory Group
The IDEA (Inclusion Diversity and Equity in Action) Team is looking for Wisconsin library staff from all backgrounds and areas of library work to serve on an advisory committee for winter 2022- spring 2023.The purpose of the IDEA Team is to facilitate and organize statewide learning on topics related to diversity, equity, and inclusion (DEI) for Wisconsin public library workers, with a focus on race and racial equity. Last year we organized the LSTA-funded, statewide learning project WI Libraries Talk About Race.
This advisory committee is an opportunity to:
Offer your voice and perspective on racial equity, and how Wisconsin library workers can take action in the context of learning.
Learn more about how continuing education is provided to public libraries statewide in Wisconsin.
Learn what the possibilities are within projects that are funded by LSTA.
Connect with colleagues across the state who are committed to diversity, equity, and inclusion.
Please read the full Call for Applicants before completing an application.
 Applications to serve on the IDEA Team Advisory Committee are due October 30th, 2022.
If you have any questions, please reach out to Mark Jochem (mjochem@scls.info).
BIPOC Librarian Wellness Event: Walking in Community
Shared from
WI Libraries for Everyone
Friday, October 28, 2022
Guest post by Kel Hughes Jones, MLIS, Ed.D.
Wisconsin's Poet Laureate, Dasha Kelly Hamilton, will be the special guest for a virtual wellness session for Black, Indigenous, and other people of color (BIPOC) working in the library field. Please join BIPOC librarians for Walking in Community on Tuesday, November 29, 2022, at 3.p.m. CT. The event is hosted by librarians Kel Hughes Jones with Waukesha County Technical College in Pewaukee, WI and Amanda Leftwich with Montgomery County Community College in Blue Bell, PA and funded through the WiLS Ideas to Action Fund.
This free, 90-minute gathering is part of a year and a half long, research-based, virtual wellness and spirituality project to unite BIPOC librarians across disciplines throughout Wisconsin and around the United States. This event will not be recorded. 
To sign up for the virtual gathering, register at https://bit.ly/walking-in-community.