Monthly Memo Newsletter | August 2021
ARROWHEAD LIBRARY SYSTEM NEWS
Monthly Circulation Statistics
Total Circulations in July 2021
Traditional: 81,499

84%

84%

OverDrive/Libby: 11,530

12%

12%

Hoopla Digital: 4,304

4%

4%
Spotlight: Get to know Rebecca Van Dan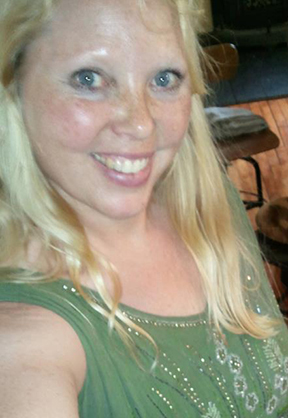 Rebecca Van Dan
Assistant Director and Head of Youth Services
Eager Free Public Library, Evansville, WI
Rebecca recently joined Eager Free Public Library as the Assistant Director and Head of Youth Services. 
Q: What influenced you decision to have a career in libraries?
I've always been a huge fan of libraries and that was cemented by time spent as a Peace Corps volunteer in Palau. My project there was to create a library in a rural island village and work with the students and villagers to let them know what the library could do for them. (Since their language was just oral until the 1950s, I enjoyed recording their stories for the library as well!) I wasn't sure U.S. libraries would be the same, and took a YS job when I came back to try it out, before jumping into library school.
 Q: What is your favorite part of your job?
I've always enjoyed working with children and teens, they have such funny and honest commentaries, and my last teen group had fantastic program ideas that were so much fun to carry out. I really love the creative freedom of being a youth librarian. Connecting books and readers is also definitely a passion, I love readers advisory!  One quirky job duty I have here that I find fascinating is winding our antique grandfather clock.
 Q: What one thing are you most excited about right now?
We have a Tea Rex Tea Party coming up in September that I'm having a lot of fun planning!  
 Q: If you could gift every 7-year old in Rock County one book, which would it be?
Hmm, I think every reader is unique, so I prefer to match one to their interests, but I love Pippi Longstockings for being a strong role model for girls and I like to recommend humorous books like the Mercy Watson and Lunch Lady series.  If they can stand spooky, I love the Spiderwick Chronicles for that age group.  My Father's Dragon is also such a classic… (sorry, narrowing down to one choice is not my forte.)
 Q: Tell us a little about yourself.
I live on a farm in my dream house, an 1840s stone Greek Revival and we raise an endangered horse breed.  I speak an odd collection of languages, Spanish is the only really useful one. (I lived in Spain and Mexico for a few years.) I enjoy oil painting, have an obsession with vintage clothing, and 
I'm also teaching a YS course at the UW's iSchool this fall.
Beloit Public Library Launches Spanish Clinica Series
Beloit Public Library will host a program series presented by La Preferida de Beloit radio station. Guest speakers will examine topics important to Latinos and answer questions. These events are conducted in Spanish.
Mexico Consulate in Milwaukee and Lawyers
Thursday, September 23, 5: 30-7: 30 p.m.
Mexico Consulate in Milwaukee and Rock County Human Resources
Thursday, October 21, 5: 30-7: 30 p.m.
Mexico Consulate in Milwaukee and Another Speaker TBD
Thursday, November 18, 5: 30-7: 30 p.m.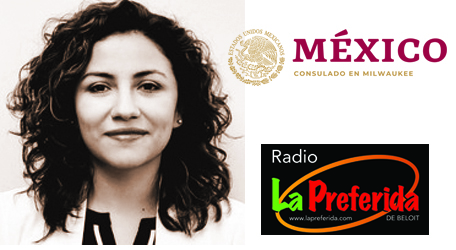 Webinar:
Transparent Language
All Arrowhead Library System member libraries offer Transparent Language Online. Join Debbie McDonald for a walk through of Transparent Language to familiarize yourself with this resource.
Tuesday, September 21 at 1 p.m.
Microsoft Teams meeting
Join on your computer or mobile app
Click here to join the meeting
Transparent Language Online offers 118 languages, including 32 ESL/ELL and Ojibwe.
KidSpeak is included with your subscription. KidSpeak is an animated, immersive learning program at a K-2 level for six languages (Spanish, German, French, Italian, Chinese, English). Adults like this too!
Lifelong Sustainment – Your learned vocabulary is tracked so users are prompted to review stale vocabulary and keep their knowledge fresh.
Typing Support – There is a built-in native keyboard and Easy Type™ to work on writing skills – essential in today's world of texts and emails.
Alphabet Learning – Key to learning unfamiliar alphabets (ie. Russian, Arabic).
"Survival Spanish for Librarians" – Dialogue-based lessons covering basic functions such as checking out materials, getting a library card, and answering phone calls.
Circulation Training Refreshers Scheduled
Staff members of SHARE member libraries are invited to Join Lakeshores Library System staff for a circulation training refresher. Right now the topics include a basic refresher for circulation in Workflows and the SHARE catalog. If you have any additional ideas, feel free to send them in with your registration form and we'll add them to the agenda. 
If the COVID numbers remain high, we will poll the registered participants a week prior to determine what mix of in-person and virtual to use for each session.
Tuesday, September 28th at 10 AM at Elkhorn
Thursday, September 30th at 1 PM at Burlington
Friday, October 1st at 10 AM at Janesville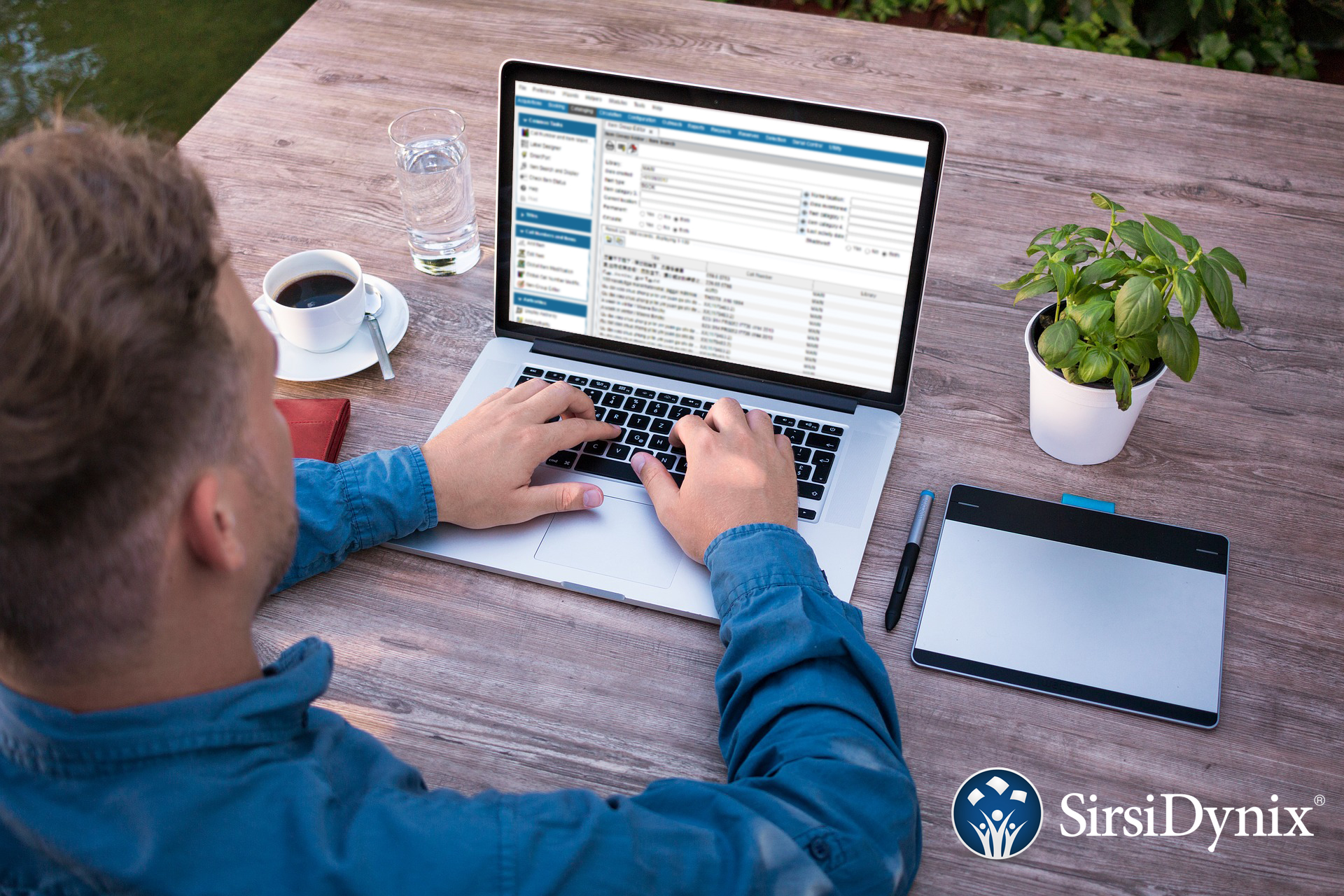 Learn from experts without having to travel! Tech Days 2021 is a two-day webinar series.
Wednesday, September 15
10:00 – 11:30am Digital First: All Library Planning Starts with Digital
12:00 – 12:30pm Canva Demo and Q&A
1:00 – 2:30pm Free Online Tools to Increase Your Workflow & Productivity
Thursday, September 16
10:00 – 11:30am Video Production: Tools, Tips and Tricks
12:00 – 12:30pm Canva Demo and Q&A
1:00 – 2:30pm Emerging Tech Trends for 2021 and Beyond
Register of Find more info: Go to techdayswisc.org

All webinars will be recorded, captioned, and available on the Resources page.
There is no fee to attend Tech Days, thanks to sponsorship by all 16 library systems and the Wisconsin Department of Public Instruction, Public Library Development Team, with funding support from the Institute of Museum and Library Services.
OverDrive App Begins Sunset February 2022
From an email sent out by WiLS WPLC Project Manager
OverDrive announced last week at their Digipalooza conference that they will be sunsetting the OverDrive app.
From OverDrive:
For the first step, we will remove the OverDrive app from the Apple App Store, Google Play, and Microsoft Store in February 2022.
How this initial change will impact users
Current OverDrive app users can continue to use the app.
New users looking for the OverDrive app will be directed to Libby.
All users can continue to use, borrow, and open titles from your library's OverDrive website via a browser.
What happens next
We recommend that all partners actively promote Libby and remove references to the OverDrive app from library websites and promotional materials.
In future phases, we will be actively encouraging OverDrive app users to switch to Libby, with a goal of moving most over by the end of 2022. We are committed to supporting a smooth transition for you and your users and will send you ongoing updates on the plans and timing for the eventual retirement of the OverDrive app.
The Libby team will continue to develop updates designed to deliver an enjoyable experience for all readers. This includes improved support for screen readers and other updates for users with diverse accessibility needs. Additional Libby updates on the horizon include support for title recommendations, increased library branding, enhanced curation tools, more ways for you to connect with your users, and other features we know are important to our library partners.
Helping you prepare
Please bookmark this page https://resources.overdrive.com/libby on the Resource Center, as it provides an overview of the app sunset plan, FAQs, Libby promotional materials, recommended best practices, and more. We recommend using this resource to start updating your library's website links, digital resource pages, and marketing materials to solely point readers to Libby.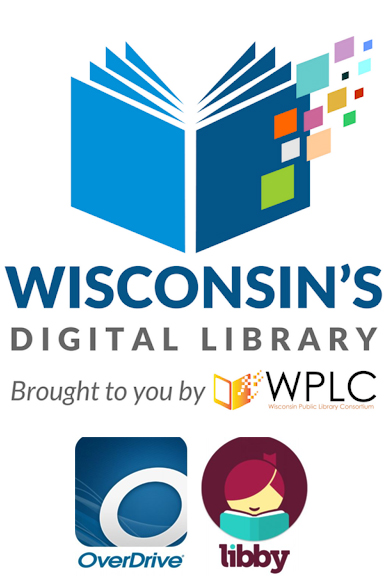 Celebrate Read an Ebook Day on September 18
Read an Ebook Day For over half a decade, OverDrive has joined digital book lovers around the globe in celebrating Read an Ebook Day . The purpose of the holiday is simple: to spread awareness of the joy and convenience of digital reading. Ebooks have played a major role in the lives of libraries and readers for a long time. In the last two years, however, they've been pivotal to keeping libraries connected to their communities through safe access to ebooks, audiobooks, magazines and more.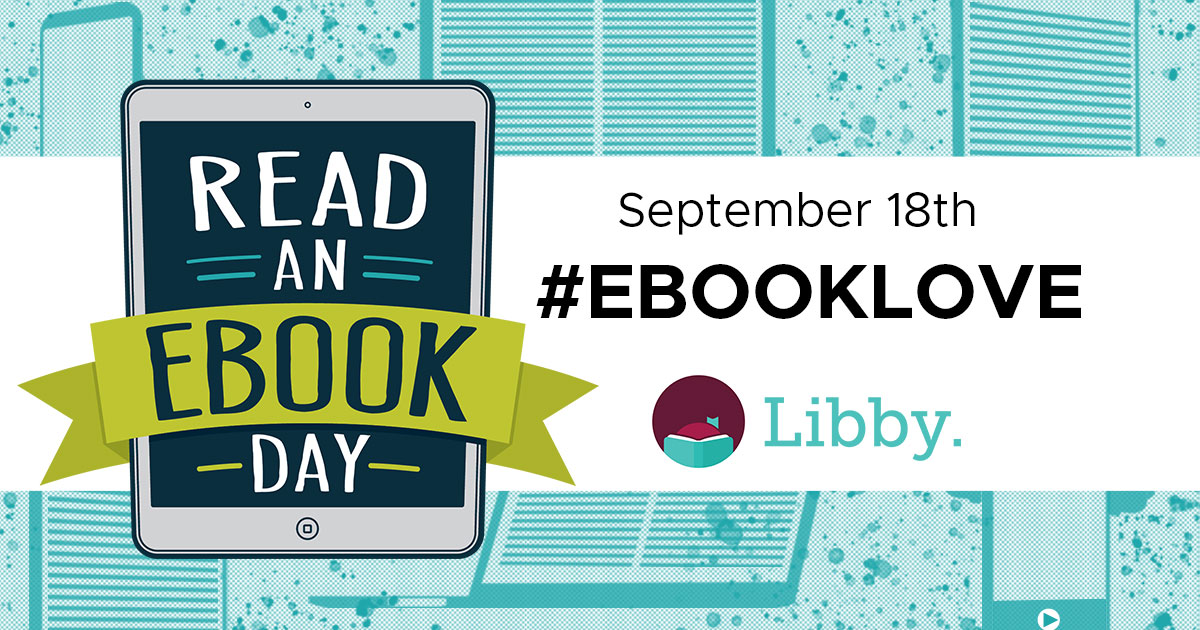 WLA Welcomes New Executive Director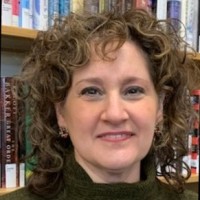 Shared from an email sent out by WLA July 14, 2021
The Wisconsin Library Association (WLA) Executive Board is pleased to announce that Laura Sauser, has accepted the position of Executive Director. Sauser has more than 25 years of cross-industry experience in association management, philanthropy (both fundraising and grant making), marketing, public relations, community relations, and librarianship. She is a member-focused leader with a proven record of implementing successful initiatives and sustaining organizational growth.
"Members of the Executive Search Committee and Board were impressed with Ms. Sauser's wide range of association management and community relations experience which is essential to lead an association in today's ever-changing and challenging environment," said Sherry Machones, WLA President. "We are confident that she has the leadership skills to successfully step into the Executive Director position and are excited to welcome her to the Wisconsin library community."
Sauser will be leaving her position as the Community Manager at the Urbandale Public Library in Iowa, where she is responsible for the library's programming and outreach department and joining WLA in early August. Prior to moving into librarianship, Sauser served as President of the Iowa Council of Foundations, as Director of Corporate and Foundation Relations for Drake University and held both marketing and community relations positions with the Principal Financial Group and the Principal Financial Group Foundation as well as other positions in the corporate sector. She currently serves on the Humanities Iowa Board of Directors and the Iowa Library Association Foundation Board of Directors. She is also a member of the Iowa Library Association Membership Committee. Sauser has a bachelor's degree in Journalism and Mass Communications from Drake University and a master's degree in Library and Information Science from the University of Iowa.
"The Wisconsin Library Association has an impressive legacy and a positive vision for the future. Throughout the recruitment process, the dedication and enthusiasm of the Board of Directors has been infectious, and I'm eager to roll up my sleeves and get started!" said Sauser. "I'm looking forward to traveling around the state to meet our members working in all types of libraries and learn more about their needs. It will be an honor to work on their behalf to advance the library profession in Wisconsin."
September is Library Card Sign-Up Month!
Each September, the American Library Association and libraries around the nation celebrate Library Card Sign-up Month. A library card provides access to technology, multimedia content, and educational programming that transforms lives and strengthens communities. Libraries provide people of all ages the opportunity to pursue their dreams and passions.