Monthly Memo Newsletter | September 2019
ARROWHEAD LIBRARY SYSTEM NEWS
Monthly Circulation Statistics
Total Circulations in August 2019
103,193 Traditional Circulations

88%

88%

10,761 OverDrive/Libby Circulations

9%

9%

3,290 Hoopla Digital Circulations

3%

3%
HPL Express Branch Now Open
An express branch of Hedberg Public Library opened Monday, September 16th inside the Janesville Mall on Milton Avenue.
Visit this Northside branch Monday through Saturday from 10 a.m. to 4 p.m.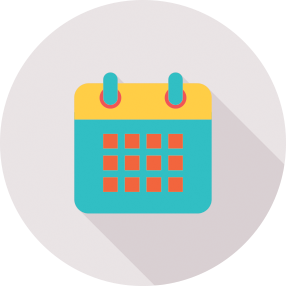 ALS Board Meeting Rescheduled
Due to the Wisconsin Library Association Conference, the ALS Board Meeting will be Wednesday, October 16 at 6:00 p.m. at Milton Public Library.
HPL's 10th Annual Night at the Library Fundraiser
Saturday, October 19, 7 p.m.
The Armory, 10 S. High Street, Janesville
Guests will enjoy food, a full cash bar, dancing and MURDER. Become a sleuth and help Dr. When find out WHO DUNNIT!
TimeCorp™ invites traveler's from across the ages to attend the Time Traveler's Ball to commemorate Founder's Day – the moment time travel was discovered…right here in Janesville at the Hedberg Public Library! But beware – not everyone believes in TimeCorp's™ mission. Is someone willing to stop time travel DEAD in its tracks? And what does that mean for all the guests at the ball? Are they stuck in time forever?
• Advanced tickets are $40 – Available online and at the library.
• Tickets at the door are $45 (including unpaid online tickets).
BPL/BIFF Reel Deal Casino Night
Saturday, October 19, 7 p.m.
Beloit Public Library, 605 Eclipse Boulevard, Beloit
The Beloit Public Library will transform into a classic Vegas lounge and casino for the Fourth Annual Reel Deal Casino Night. The Beloit International Film Festival (BIFF) and Beloit Public Library will host the event at 7 p.m. on Oct. 19 at the library at 605 Eclipse Boulevard.
Admission includes each guest's first fistful of BIFF/BPL "bucks" to use for gaming tables and raffles. A tempting array of 10 gaming options will be available including blackjack, poker, craps and roulette.
• Purchase tickets in person at Beloit Public Library
• Call 608-466-9693 to make arrangements to purchase tickets at the BIFF office
• Purchase tickets online at beloitfilmfest.org/casino2019.
United Way "Day of Caring" Impacts Milton Public Library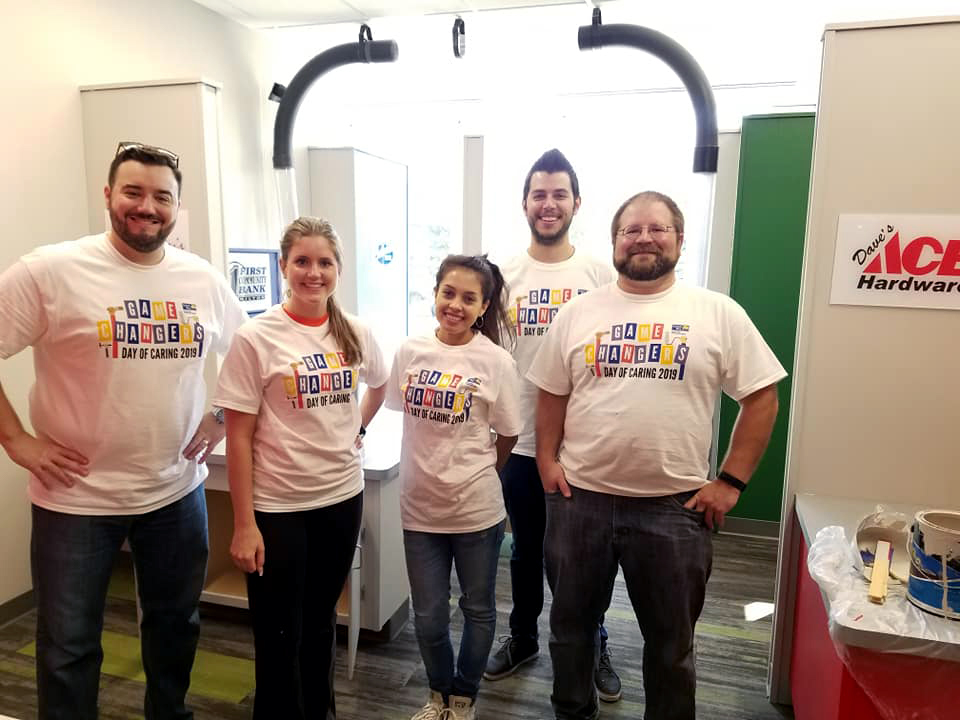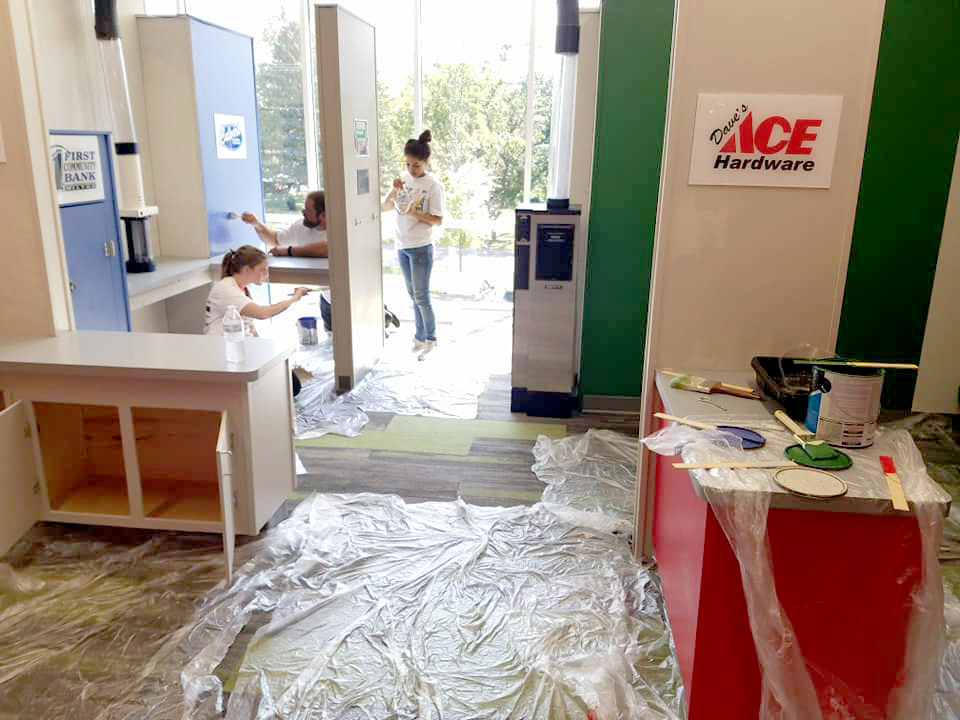 As part of the United Way Blackhawk Region's Day of Caring, the amazing employees of Angus-Young Associates, Inc. gave Milton Public Library's mini-storefront area a fresh coat of paint. Staff members gave the area and toys a deep clean. Stop by with the kids and enjoy this unique play area!
What Patrons Don't Know Could Help Them
A Look at Promoting Digital Resources
We in the public library world are shouting to the rooftops that we are more than a stale collection of books everyone has forgotten about, and that's so true. Our collections are vibrant, our staffs are exceptional, our spaces are the center of our communities, our programming is outstanding, and our list of free digital services is top notch.
So why isn't usage higher? Why do patrons at outreach events keep saying "I had no idea this existed?"
Why the bare minimum might not be enough:
1. You don't care until you need it.
I could have seen the poster or the rack card 15 times, but if I never needed to learn a language, I'm not going to remember I could use Gale Courses, Mango Languages, or Transparent Language to improve my skills.
2. Not everyone reads posters, displays, screens, etc.
Patrons and librarians alike, we're all busy. Most of us don't have the time (or desire) to read every poster or display in the library. We'd rather browse the stacks or pick up our holds and get going.
If you're helping a patron use the catalog or are checking out their materials, suggest a relevant digital resource and send an explanatory bookmark or flyer with them. 
3. It seems difficult to get started.
When a person feels overwhelmed, it's hard to get started. Consider this, we offer four apps to access digital collections. They differ in the materials available, supported operating systems, and interfaces.
4. We don't understand what it is.
Sure, we know what a database is but does an average patron? To many, a database sounds like a glorified spreadsheet. And many of them are hidden away under names that don't even imply what they do.
UNCOMFORTABLE MAKING RECOMMENDATIONS
If you're making a recommendation based on an interaction you're already having – the hard part is done. They want help, offer it!

If you're initiating the the contact, be friendly, ask if you might recommend additional resources or assist them in their search. The worst they might say is no. Then go do something else.

Even if you don't know all the ins and outs, make the recommendation anyway and if they have questions you can't answer, refer them to someone who can.

Brush up on the system's offerings at https://www.als.lib.wi.us/site/pages-for-patrons/

Contact Tovah at ALS for brochures and other informational pieces. 608-868-2872.
A more thoughtful approach:
1. Use Your Voice, Word of Mouth Rocks – I can't stress this one enough!
Always suggest relevant digital resources when helping a patron with a catalog search or when checking out material. They trust you, and it sounds more important if it comes from you.
Example: A student checks out an ACT prep book. You could suggest LearningExpress Library's Test Prep Center and Gale Courses ACT prep courses.
2. Take-home Information is Helpful
Have informational materials handy like a getting started bookmark or brochure. Make sure to include the URL of a web page with more information.
In addition to the extensive information on our website about system-wide digital resources, ALS has many different printed pieces available. If we don't have what you need, we can make it. Contact Tovah 608-868-2872 for details.
3. Always Visable
Make sure to keep these resources in view by highlighting them in your program guides, in rotating displays (web banners, TV screens, self-checks, etc.), in a digital resources display area, at checkouts, or wherever your library displays information.
Example: In an Indie Author Day display, include information about BiblioBoard, Pressbooks, and SELF-e. In a back to school display, include Gale Courses and Lynda.com info.
4. Offer Help
It's always a great idea to remind patrons of any one-on-one help available like references appointments, tech help, etc.
Example: If a patron checks out an audiobook, mention we have apps for that and they can set up an appointment to get and overview of Hoopla, Libby, or OverDrive, as well as help configuring their device.
5. Plain Talk Is Best
Avoid using technical jargon when talking about online resources. Clearly explain why they may wish to use it.
Example: "BadgerLink is a statewide project that provides access to licensed information in a variety of databases."    vs    "I see you're studying buoyancy with your homeschooling group this week, have you looked at BadgerLink's Science Reference Center? There are great lesson plans, experiments, and curriculum standards there."
 Racial Justice Conference – YWCA Rock County

YWCA Rock County's 5th Annual Racial Justice Conference: Building Bridges to Eliminate Racism
2019 Theme: Courage, Communication & Commitment
This day long conference focuses on racial justice and equality, featuring speakers and breakout sessions.
Buy tickets early and save! Registration is $100 through October 18. It increases to $110 after October 18.
Presenters will help attendees learn to foster diversity, inclusion and growth in workplaces, schools and communities. By obtaining tips and resources, attendees will be able to help support diverse populations in their communities.
2019 Speakers and Topics:
Jacqueline Battalora,

 

Ph.D. and Professor of Sociology at Saint Xavier University, Chicago

Going Back to Go Forward
How U.S. Law and Policy Divides Us

Huda Essa,

 

founder of Culture Links LLC, author and speaker from Dearborn, Michigan

From Me to We: Utilizing Critical Consciousness to Build a Successful commUNITY
Dispelling Myths and Maximizing the Potential of Various Language Identities

Sagashus T. Levingston,

 

Ph.D. and English Professor at UW Madison. Founder of Infamous Mothers

Discussing Racial Anxieties

Reggie Jackson,

 

author and consultant with Nurturing Diversity Partners in Milwaukee

Unconscious Bias: Can We See Our Own Blind Spots?
From Good Will to Good Work: How People of Conscience Can Create a Just Society
CONFERENCE DETAILS
WHEN:
November 7, 2019 @ 8:00 am – 4:00 pm
WHERE:
Holiday Inn Express/Janesville Convention Center
3100 Wellington Pl, Janesville, WI
CONTACT:
Vicki Brown, 608-752-5445
Lynda.com Migration to LinkedIn Learning
The migration of SHARE's Lynda.com subscription to the LinkedIn Learning platform has temporarily been postponed while Lynda/LinkedIn executives evaluate privacy concerns expressed by the library community.

Continuing Education Opportunities
Self-Paced Online Courses (Free)
Don't forget to check the SEWI Professional Development website from time to time for Learning Opportunities, Calendar, Archives of Past Events, CE Grants, CE Survey Results, CE Consultants, Director Certification, and SEWI Newsletter Signup.
OverDrive Reverses Mac Support Decision
In August OverDrive announced it would sunset support for OverDrive for Mac. Patron dissatisfaction prompted OverDrive to change plans. See the full release from OverDrive here:
On August 26, 2019, OverDrive notified partners that we would be discontinuing support for the OverDrive for Mac desktop app. On September 4, OverDrive removed the app from app.overdrive.com and eliminated the download option for MP3 audiobooks on Mac via your library's OverDrive website. This change unfortunately frustrated users who were using the app to download and transfer audiobooks from your library to MP3 players.
OverDrive made this decision in anticipation of Mac's new OS, expected for release this fall, called Catalina. The macOS Catalina will require all apps to be 64-bit. The OverDrive for Mac app is 32-bit, which will make it incompatible with the upcoming macOS.
When we decided to end support for OverDrive for Mac, we failed to appropriately gauge the number of users that would be impacted and how. We are sorry for this mistake and the inconvenience it caused for your patrons and staff.
As a result, we are working as quickly as possible to restore the download option for MP3 audiobooks to users running macOS 10.6 (Snow Leopard) through 10.14 (Mojave). Once restored, the following message will appear for Mac users on your OverDrive website with a link to an updated Help article: MP3 audiobooks are only supported on macOS 10.6 (Snow Leopard) through 10.14 (Mojave). These updates will be made by October 2.
Users who upgrade to the newest macOS Catalina will not be able to download and transfer MP3 audiobooks from OverDrive. Those users can listen to audiobooks in their browser, or depending on their device compatibility, install the OverDrive or Libby app (for public libraries) or the Sora app (for schools) directly on their device to listen to audiobooks.
Again, we sincerely apologize for this disruption of service to your Mac desktop patrons. We can and will do better and are committed to providing the best experience for your patrons across platforms.
As always, please contact your Account Manager with any questions.
Inclusive Services Guide Now Available