Monthly Memo Newsletter | January 2020
ARROWHEAD LIBRARY SYSTEM NEWS
Monthly Circulation Statistics
Total Circulations in December 2019
85,309 Traditional Circulations

86.30%

86.30%

10,232 OverDrive/Libby Circulations

10.35%

10.35%

3,307 Hoopla Digital Circulations

3.35%

3.35%
Author Visit to Help Kick-Off Reading Program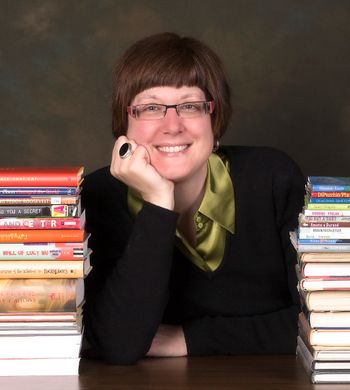 Pat Zietlow-Miller, children's author
Eager Free Public Library in Evansville will host a 1000 Books Before Kindergarten Celebration this Saturday, January 25 at 10:30 AM. Curious families and current participants are invited to their 2020 1000 Books Before Kindergarten Kick-Off which combines their Hands-on Fun program with an author visit from Pat Zietlow Miller. Expect fun activities and great stories!
Pat Zietlow-Miller is author of Remarkably You, When You Are Brave, Loretta's Gift, Be Kind, Sophie's Squash, and many more.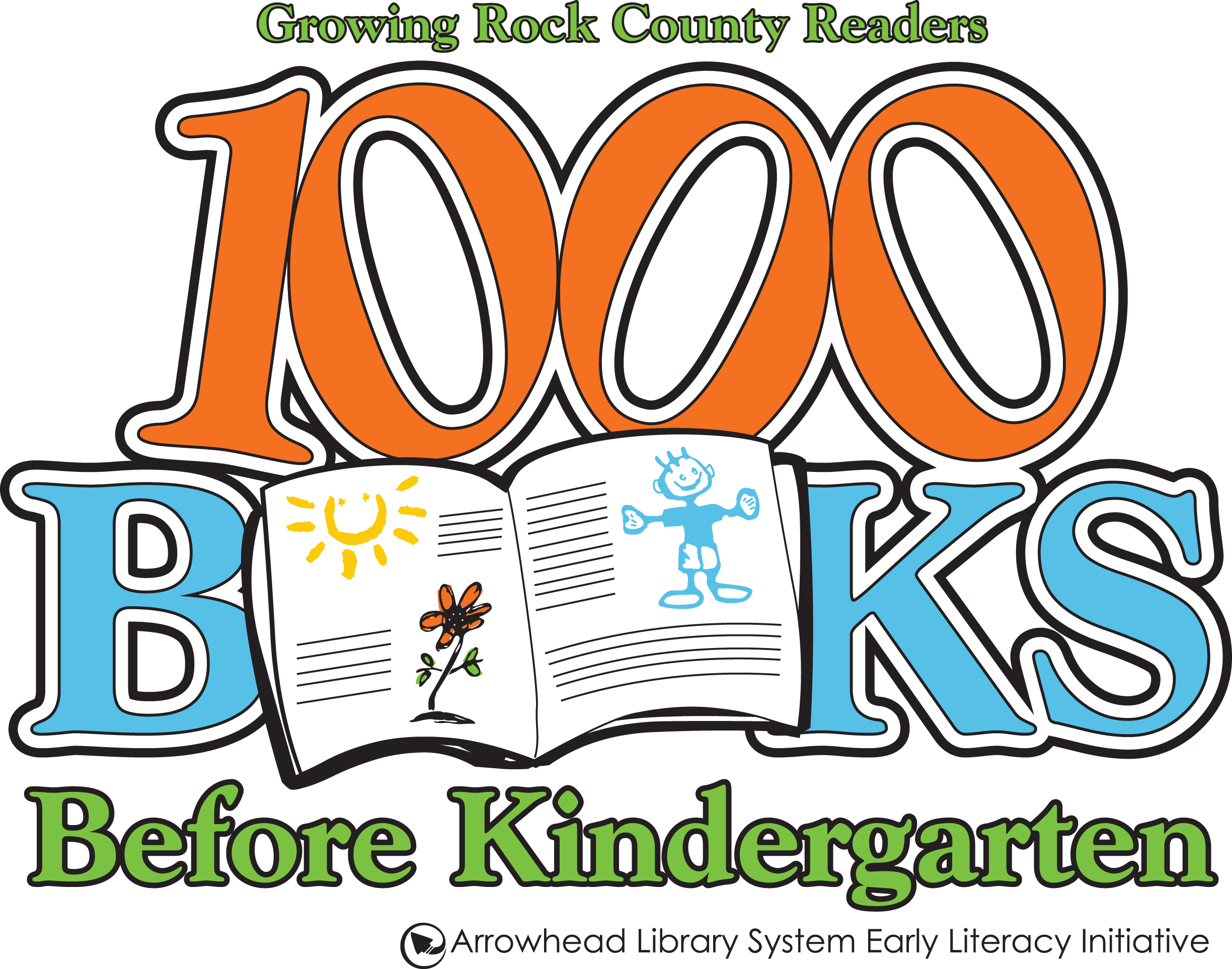 Get started today!

Earn prizes for every 100 books your read together on your way to 1000.
Sign up whichever way you like: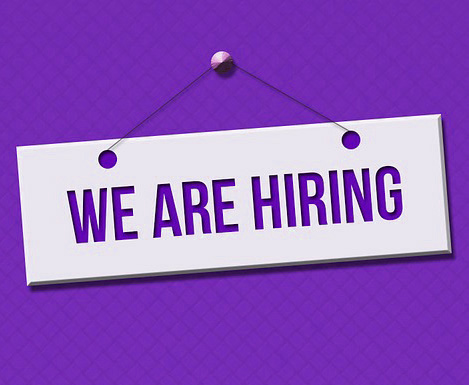 Beloit Public Library
Library Service Specialist I – Customer Experience
Salary: $13.29 Hourly
Location: Beloit, WI
Job Type: Part-Time (20 hours per week)
Department: Beloit Public Library
Job Number: 201900071
Closing: 1/26/2020
Beloit Public Library seeks to hire a Library Service Specialist I – Customer Experience for part-time employment to provide excellence in customer experiences at the Service Points and the detailed work in Service Workroom.
Employees in this position embody the Library's code of service by creating an atmosphere where customers and coworkers feel invited, informed, impressed, and inspired. They greet customers and coworkers with a welcoming smile, and they enthusiastically provide knowledgeable and meaningful assistance and use of Library resources. We will train the right person who possesses a positive attitude and a willingness to learn.
Immediate need for evenings and weekends but may include other times. Beloit Public Library is an Equal Opportunity Employer. For consideration, please complete an online application at https://www.governmentjobs.com/careers/beloitwi. Applications will be accepted through Sunday, January 26, 2020, or until the job is filled.
MINIMUM REQUIREMENTS
1. High school diploma or equivalent.
2. Ability to speak, read, and write English.
3. Ability to perform moderately heavy physical work.
4. Minimum of one year of experience in a customer-service related field is required.
Beloit Public Library is an Equal Opportunity Employer. For consideration for a position, please click here to apply.
Mark Your Calendars: CE Opportunities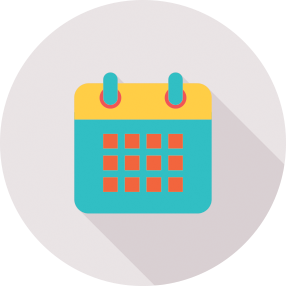 WEBINAR: An Introduction to Creating a Library Marketing Plan
Jamie Matczak, Wisconsin Valley Library Service and Mark Ibach, South Central Library System
When: Thursday, February 13 at 1:00 pm
Where: Online
Cost: Free
Register: prior to the webinar Register Here
CE Hours: 1
A marketing plan provides focus to a library's marketing efforts and ensures that limited resources are used effectively and efficiently. It helps keep you and your staff focused on the big picture of what you do—your vision and mission. The marketing plan is the guide that provides order to your messaging and efforts. 
A state-wide public library system marketing cohort has drafted a marketing plan template that any library of any size can model and adapt. Based on Kathy Dempsey's "Cycle of True Marketing," Jamie Matczak and Mark Ibach will walk through the marketing plan template that has been developed, answer questions, and seek feedback before the plan is officially presented to Wisconsin libraries. 
This webinar will share: 
 A customizable marketing framework that can be adapted to suit a library's unique needs and community

 Sample marketing plan, budget, and calendar guides

Links to resources that expand on the information presented
In-Person: Guiding Family Media Use: Every Family & Community is Different
Rebekah Willett & Nate Wheeler from the iSchool at UW-Madison
When: Thursday, March 12 from 8-9am
Where: Eager Free Public Library (39 W. Main Street Evansville, WI)
Cost: Free
RSVP: To Alison O'Brien at obrien.alison@als.lib.wi.us by March 1
CE Hours: 1
Although most people recognize that all families are different, we still hear a lot of 'one-size-fits all' suggestions for family media practices, such as limiting children's media use to two hours per day, regardless of the type of media or the contexts in which they are used. This training presents data that show how differences in family contexts such as socio-economics, ethnicities, (dis)abilities, location, parents' work schedules, and religious beliefs impact family decisions connected with media use. The training presents three common media guidance models and provides questions for discussion and critique. The aim of the training is to empower librarians and professionals by providing ways to support parents in their individual decision making as they guide their children's use of digital media.
In-Person: Homeless Librarian Training
Joe Dutra from the Homeless Librarian
When: Friday, March 6: Choose one session  9am-noon OR 1-4pm
Where: Beloit Public Library's Community Room (605 Eclipse Blvd., Beloit)
Cost: Free
Register: By February 28 online at https://www.signupgenius.com/go/9040e4eaea62ba6f85-homeless
CE Hours: 3
This interactive training is one part "how to understand your homeless patrons" and one part "how to work with difficult patrons". It focuses on very practical tools you can use every day to resolve problems and prevent conflict. There is a special focus on patrons with mental health and substance abuse issues.
An upgrade to the SHARE catalog was performed Sunday, January 19. One of the most noticeable improvements the catalog's responsiveness to screen size making it mobile-friendly. It's now easier than ever to search the catalog and manage your account from your favorite smartphone or tablet.
Another new feature is an expanded summary tab for some movie content. You may see an "Explore Summary, Movie And Music" tab for some items instead of the standard "Summary" tab.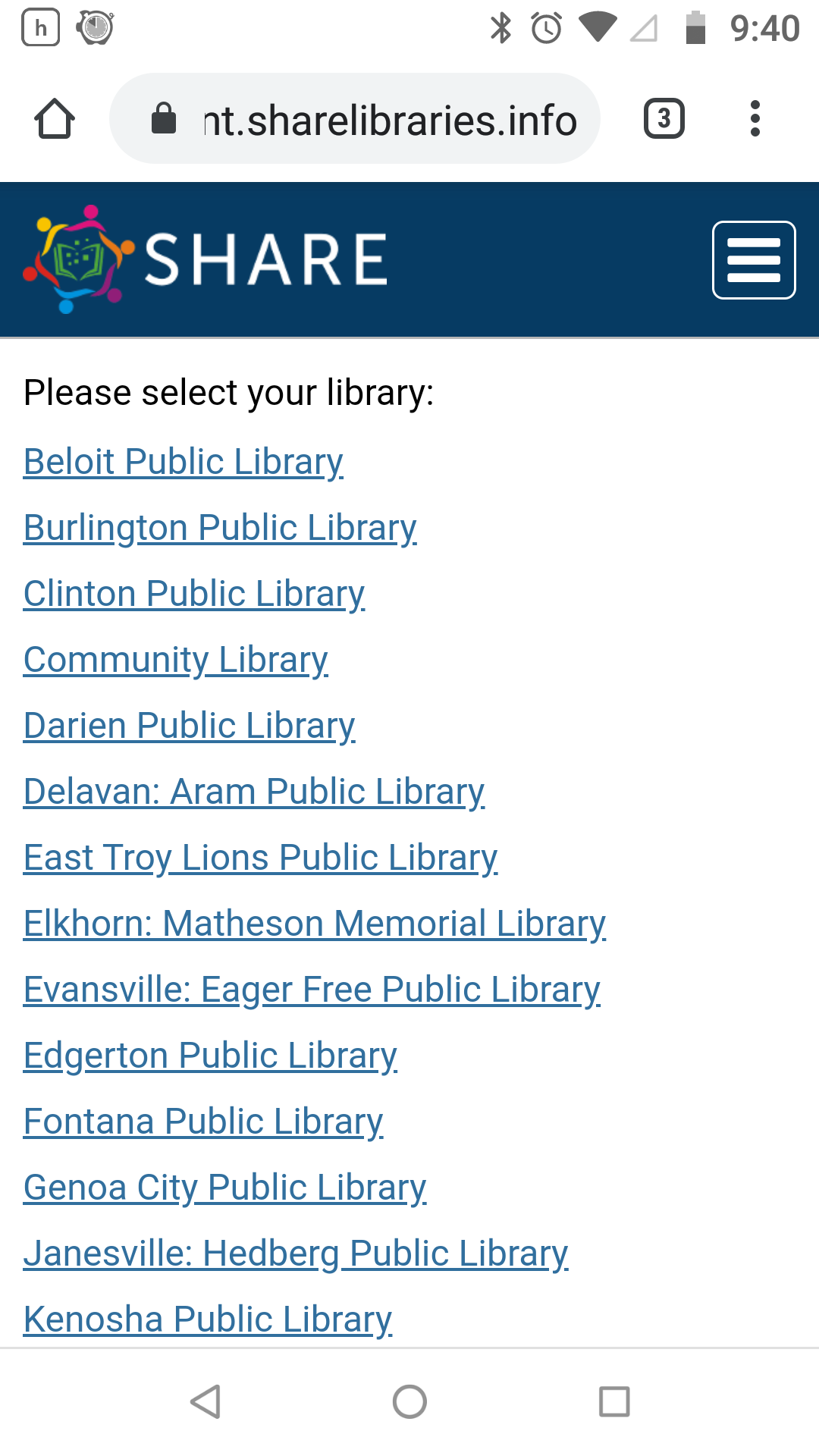 Screenshot: Sharelibraries.info displayed on a smartphone with new responsive interface.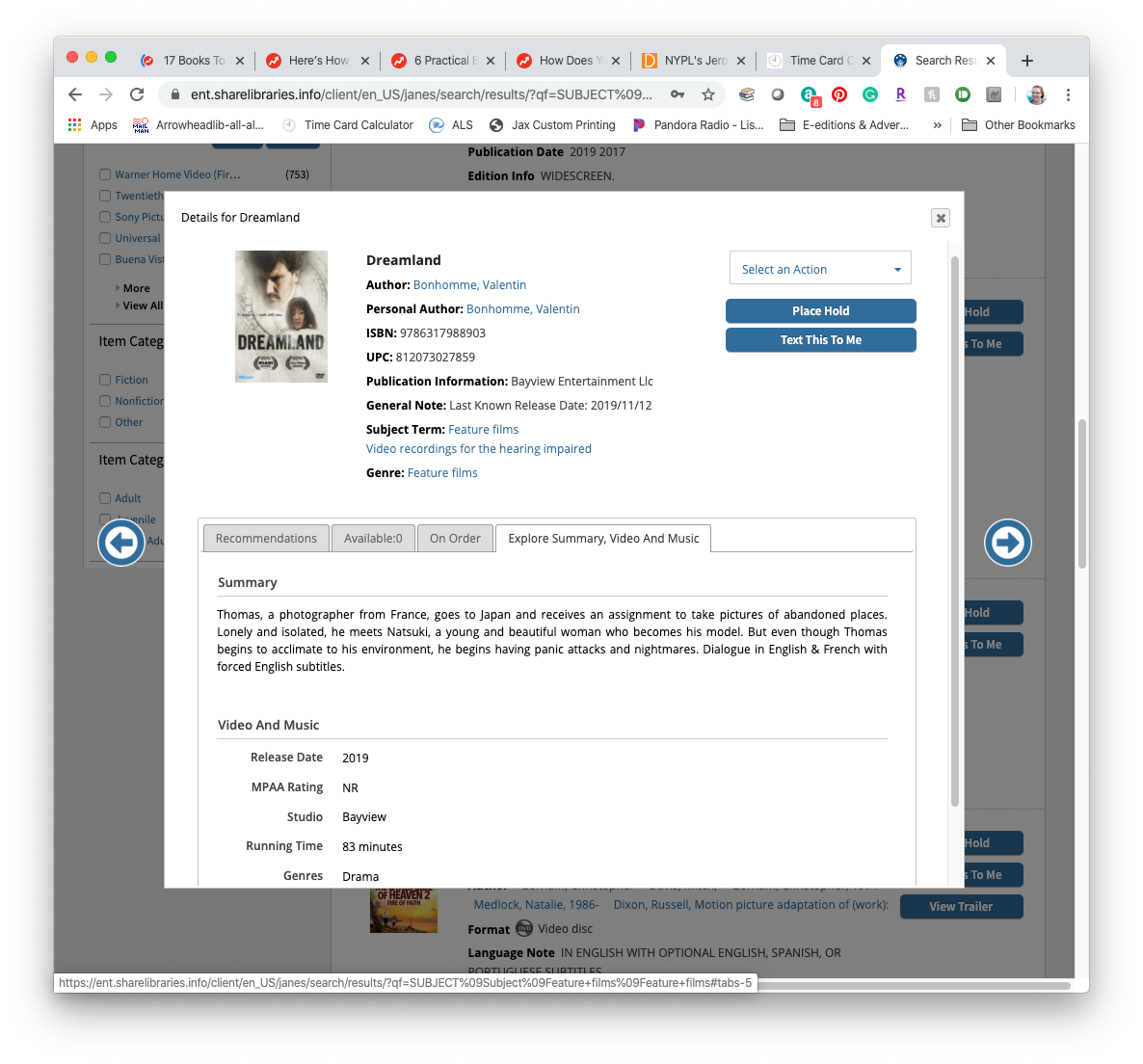 Screenshot: Sharelibraries.info showing the new "Explore Summary, Movie And Music" tab
Don't forget to place your 2020 PC Group Purchase orders by Friday, February 28.
Wild Wisconsin Webinar: Slides and Recordings Available
Catch up on all the great webinars from the 2020 Wild Wisconsin Winter Web Conference in one place, for free.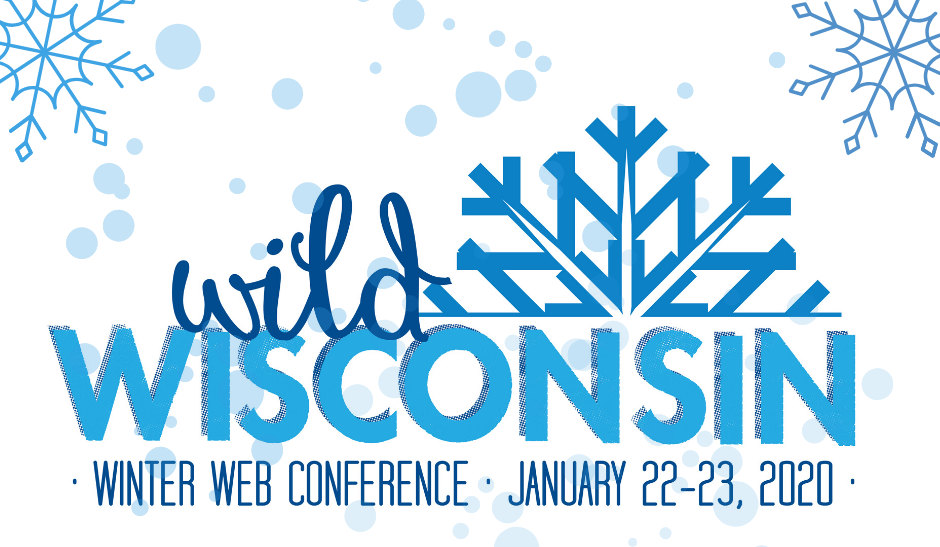 Join the WLA Mentorship Program!

Wisconsin Library association is seeking applications for members interested in participating as a mentor or mentee in the WLA Mentorship Program's pilot year.
WLA has a mission to engage, inspire, and advocate for library workers and supporters to improve and promote library services for the people of Wisconsin. In line with that mission, the WLA Mentorship Program is designed to provide encouragement, support, and guidance to library staff seeking professional growth through connections with experienced colleagues within a structured mentoring program. Mentees gain experience from knowledgeable library colleagues while becoming further involved in the statewide professional association. Mentors gain opportunities to give back to the profession, model volunteerism, and help influence the future of librarianship.
Any WLA member may apply to the year-long program. There is no additional cost to participate. Each mentor/mentee pair will work with a Leadership Committee liaison to set goals and develop a productive, professional relationship. Applications are due March 2. In this inaugural year, WLA is enrolling a limited number of partnerships. For more information about the WLA Mentorship Program and to see the program outline application, visit the website.
2020 Increase in IMLS Funding Approved
On December 20, 2019, the federal fiscal year (FY) 2020 budget passed Congress, and it included an increase of $10 million for the Institute of Museum and Library Services (IMLS) with $6.2 million of that increase going to the Library Services and Technology Act (LSTA) Grants to States program. The total for the Grants to States program – the single largest component of the IMLS budget – rose to a total of $166,803,000. This investment in public libraries from the federal IMLS to state and territory libraries is granted based on their population.