Monthly Memo Newsletter | November 2018
As shared in the WI Libraries For Everyone newsletter.
The Inclusive Services Assessment and Guide, Beta Version
Participants in the inaugural 2018 Inclusive Services Institute developed this self-assessment tool and guide so that libraries are better able to evaluate the inclusivity of their spaces, programming, services, and administrative operations. This resource was designed to be used by individuals and groups as an ongoing reflection tool. The checklist and supporting resources are meant to help libraries evaluate current services as well as plan for the future.
Get Involved

This initial version, the first of its kind, was designed to have a period of response from the public library professional community through December 31, 2018.

Download the document: Inclusive Services Guide Beta Version
hare your Input through December 31, 2018: https://goo.gl/forms/9se1jZagoaSMAiuj1.
The checklist is organized by areas of library service identified in the WI Public Library Standards. Each section provides a straightforward checklist that can be answered with Yes, No, In Progress, or Not Applicable. Scoreable responses to each checklist will provide a snapshot of current levels of inclusion. Supporting materials, such as the reflection worksheet (available now) and next-step suggestions (coming later), offer ways for individual libraries to evaluate existing assets and opportunities for growth and change.
The comprehensive nature of the considerations asked within the Inclusive Services Assessment and Guide is overwhelming. All communities are unique and therefore each library will use this guide differently. This tool might be used as an annual reflection, or utilized more often. The tool might be used as a whole, or by prioritizing sections. First and foremost, the Inclusive Services Assessment and Guide is meant to assist the library in better understanding how it considers inclusion as an institution. Each library needs to determine how to connect with the tool and process the reflections it provokes. In addition, each library will determine how to best share its efforts.
The Inclusive Services Institute is funded by a Library Services and Technology Act (LSTA) grant from the Institute for Museum and Library Services administered by the Public Library Development Team at the Wisconsin Department of Public Instruction.
BiblioBoard Offers Online Training
Did you know that you can sign up for training on CreateShareDiscover.com? WPLC is working to get the password removed, in the meantime, if you'd like access, please email Tovah for the password.
Upcoming Live Trainings:
Intro to BiblioBoard Creator
(Dec 6, 2018 8:00 AM; Dec 19, 2018 11:00 AM)
Intro to Pressbooks Public and SELF-e
(Dec 3, 2018 1:00 PM, Dec 18, 2018 3:00 PM)
Job Openings at Member Libraries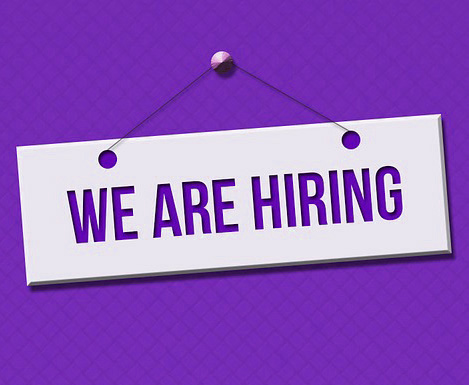 We're fully staffed!
There are no vacancies with our member libraries at this time. 
Monthly Circulation Statistics
Total Circulations in October 2018
107,361 Traditional Circulations

90%

90%

9,996 OverDrive/Libby Circulations

8%

8%

2,727 Hoopla Digital Circulations

2%

2%
ALA Requests Handwritten Congratulatory Notes Be Sent to Recently Elected Officials
As shared in the WLA Legislative Newsletter:
Efforts by WLA members to build relationships with members of the legislature and executive branch in recent years have yielded tremendous success! 2019 is a budget-producing year with the potential to provide another boost to state library aids – as you'll find explained further down this newsletter page….
Handwritten notes from the library community have become WLA's "brand." Now is the time to congratulate our next Governor and Lt. Governor, as well all newly elected legislators and old friends!
Go to https://tinyurl.com/LDLcongrats for a list of recently elected legislative seats, sorted for your convenience so you can separate the newbies from the incumbents, and occupants of the odd-numbered senate districts elected this year from the rest whose terms expire in 2020. Addresses are provided for all. You just need to invest two first class stamps to reach out to your own Senator and Assembly Representative. 
All returning legislators provided unanimous support for library funding and related legislative initiatives in the last session!
Got two more stamps? Send congratulations to Governor-Elect Tony Evers at P.O. Box 1789, Madison, WI 53701 and Lt. Governor-Elect Mandela Barnes at P.O. Box 90541, Milwaukee, WI 53209. 
Finally, WLA understands the value of maintaining as well as building relationships and always encourages members to send handwritten notes to outgoing elected officials. Such notes can briefly state the importance of library services and either thank the official for their support of libraries or simply wish them well and note that as they go forward with their lives, Wisconsin public libraries stand ready to serve them. Go to http://legis.wisconsin.gov/ to identify current members of the legislature who are retiring when compared to the list linked above. Governor Scott Walker, PO Box 7863, Madison, WI 53707. Lt. Governor Rebecca Kleefisch, P.O. Box 2043, Madison, WI 53702.
The few minutes you spend writing these notes can make a difference to your library for years to come!
SAVE THE DATE!


WLA Library Legislative Day is February 12, 2019
Library Legislative Day will be held at the Madison Concourse Hotel on Tuesday, February 12, 2019.
As shared in the WLA Legislative Newsletter:
Go to
https://tinyurl.com/legday2019
to print a registration form and FAX or mail it to the WLA Office at the number and address provided. Please consult the form for additional information about making hotel reservations. On line registration will be available at the WLA website as soon as the list of legislators is updated to reflect the November 6 election. 
As always, the appointments will be scheduled for attendees by the Legislative Day Committee! 
Please register by January 13, 2019.
Rough Outline of the Legislative Day:
(Final agenda not yet available) 
8:30-9 Registration & Continental Breakfast
9-10:30 Briefing Session & Recognition)
11-noon Morning Appointments
Noon-11:30 Lunch-on-your-own
1:30-3:30 Afternoon Appointments
Who Should Attend:
Library management teams

Trustees of the library board

Employees

Volunteers

Supportive patrons

Local elected officials
There's no way to have "too many" advocates at legislative day! Some of the most powerful lobbies have so many advocates attend their events, they fill the offices and line the halls. That's a powerful visual!
Nervous? Here's what's provided:
Briefing of issues and official talking points
Provided folder with talking points and leave-behind information
Participants are divided into groups based on voting districts and will attend appointments together
Appointments are scheduled for you
Your main role is to cover the talking points and share a powerful library story
WLA offers resources online

to help prepare you to meet with officials
What's happening right now?
The PLSR Steering Committee met on November 7, 2018 to continue to review the draft recommendation report. The committee encourages the library community to review the most recent draft Version 6 (11/7/18). It is an opportunity to see the proposed recommendations and the structure of the report. If you have comments on the draft please submit them to the Steering Committee as soon as possible but no later than November 26, 2018 via the contact page.
The Steering Committee plans to release its next draft on December 3rd with a recorded overview presentation of the report draft as well as deploying a survey on December 3rd for each library and system to complete. The survey period will run from December 3rd to December 9th. Additional details on the survey will be available in the coming weeks.
Updated Report Completion Timeline
Next draft of Recommendation Report released: 12/3/18
Library/System survey period: 12/3/18-12/9/18
Steering Committee meeting: 12/13/18 or 12/14/18, details TBD
Report sent to Department of Public Instruction: 12/21/18
Presentation to State Superintendent: TBD