Monthly Memo Newsletter | July 2020
ARROWHEAD LIBRARY SYSTEM NEWS
Monthly Circulation Statistics
Total Circulations in June 2020
60,419 Traditional Circulations

87%

87%

5,426 OverDrive/Libby Circulations

8%

8%

3,776 Hoopla Digital Circulations

5%

5%
The State of Rock County Public Libraries

All seven Rock County public libraries are currently offering curbside or parking lot pickup of materials. Several libraries have resumed a reduced  schedule of in person programs–mostly outdoors, in addition to virtual programming. Six out of seven libraries are currently open to the public with the seventh library planning to reopen the building to the public in August.
Delivery between the libraries and amongst the SHARE consortium is running five days a week. Returned items and items in delivery are quarantined for the recommended 72-96 hours.
Local Farmer Directs Grant to Clinton Public Library
Local farmers Anita and Robert Wildermuth recently directed a $2,500 America's Farmers Grow Communities donation, sponsored by Bayer Fund, to Clinton Public Library. Clinton Public Library will use the funds to help meet their ever-growing demand for programming, collections, meeting, and study space.
"This grant means a lot to our community and we're so thankful Anita [Wildermuth] directed the funds to our organization. The library is a very popular place for residents of all ages and this puts us a little closer to being able to provide the space and services our community deserves," said library director Mary Bieber.
Wildermuth was on vacation, sitting down to lunch at her favorite Albuquerque, New Mexico restaurant when she received the call informing her she won the grant. "I was delighted when I found out we'd won," said Wildermuth. "When I was growing up, I went to the library after school almost every day". Wildermuth admitted to being torn between two organizations when she applied for this grant and ultimately chose the library because it would help the whole community. She's already planning on applying for another Farmers Grow Communities Grant to help another local organization. Wildermuth made sure to mention applications for 2021 grants open in a couple of days – August 1, 2020, and other local farmers can apply too. (https://www.americasfarmers.com/grow-communities/)
To learn how you can be an America's Farmers Grow Communities recipient, visit www.AmericasFarmers.com. The America's Farmers Grow Communities 2021 program will kick off on August 1, 2020, and farmers will once again have the opportunity to enroll for a chance to direct a donation to a local eligible nonprofit of their choice. 
About America's Farmers
America's Farmers, sponsored by Bayer Fund, is focused on strengthening rural America through three community outreach programs that partner with farmers to make an impact in communities where farmers live and work. The programs have given more than $57 million to rural America since 2010 and include: 
America's Farmers Grow Communities supports rural communities by allowing farmers the opportunity to direct a $2,500 donation to their favorite local nonprofit organization.
America's Farmers Grow Rural Education supports rural education by providing $15,000 merit-based grants to enhance STEM education.
America's Farmers Grow Ag Leaders supports students pursuing ag-related studies by offering $1,500 scholarships towards higher education.
To learn more, visit America's Farmers at www.AmericasFarmers.com.
About Bayer Fund
Bayer Fund is a nonprofit organization dedicated to strengthening the communities where Bayer customers and employees live and work by providing funding for food and nutrition, education, and community development projects.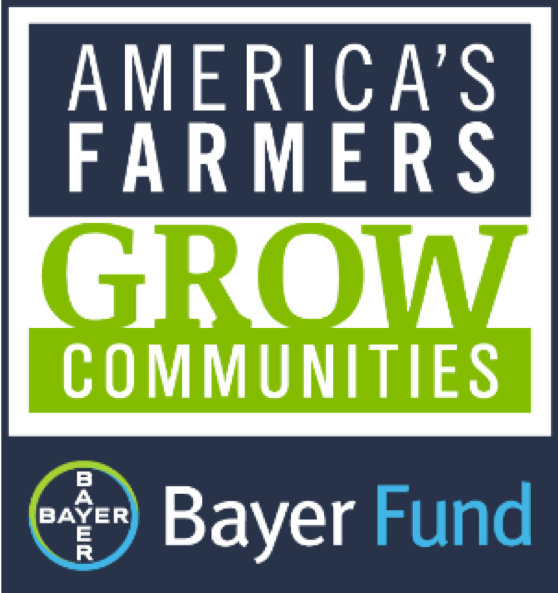 Eager Free Public Library Expands Discovery Kit Collection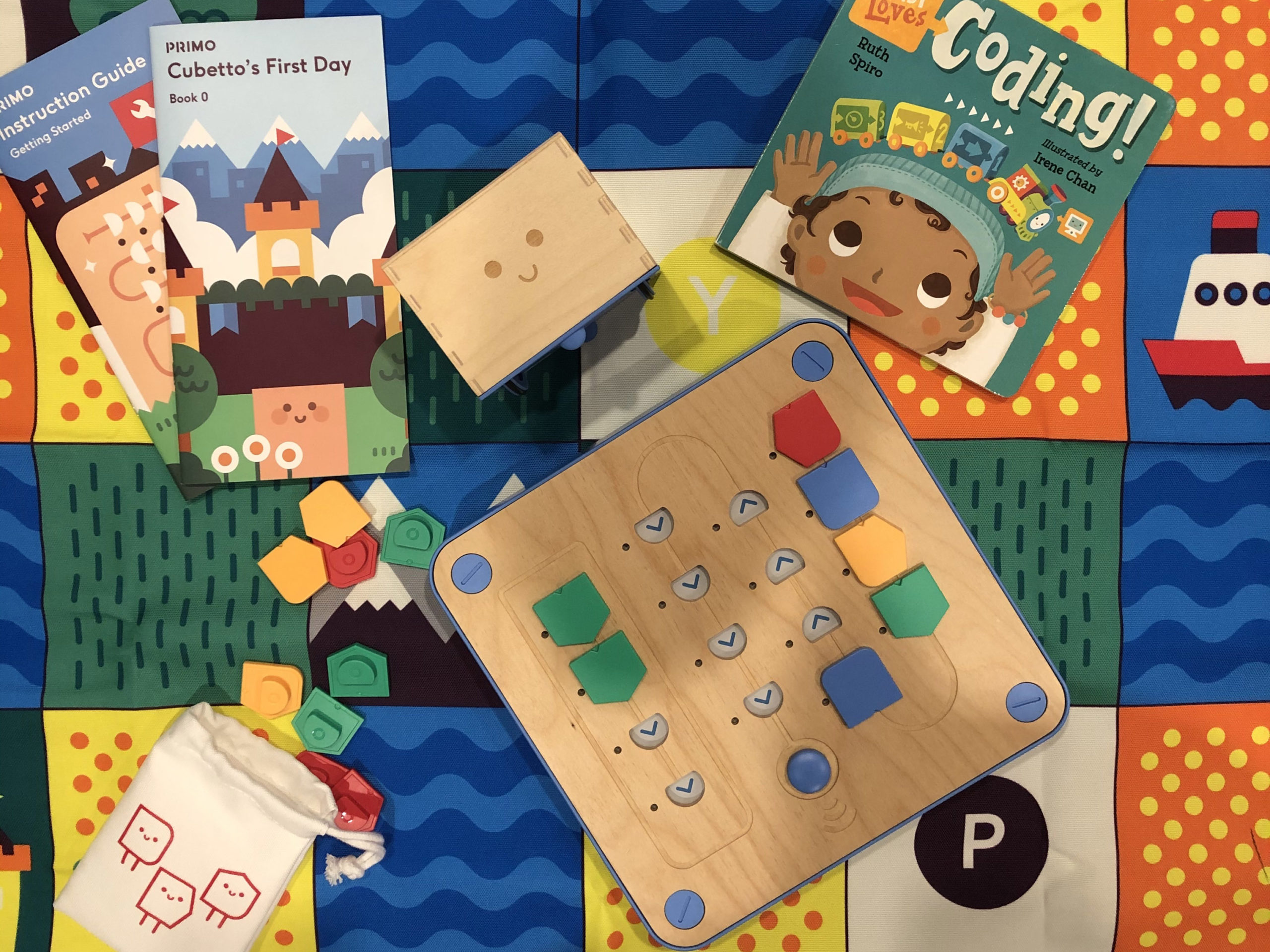 Cubetto
Cubetto robot and interface board
Map and story book
Baby Love Coding! by Ruth Spiro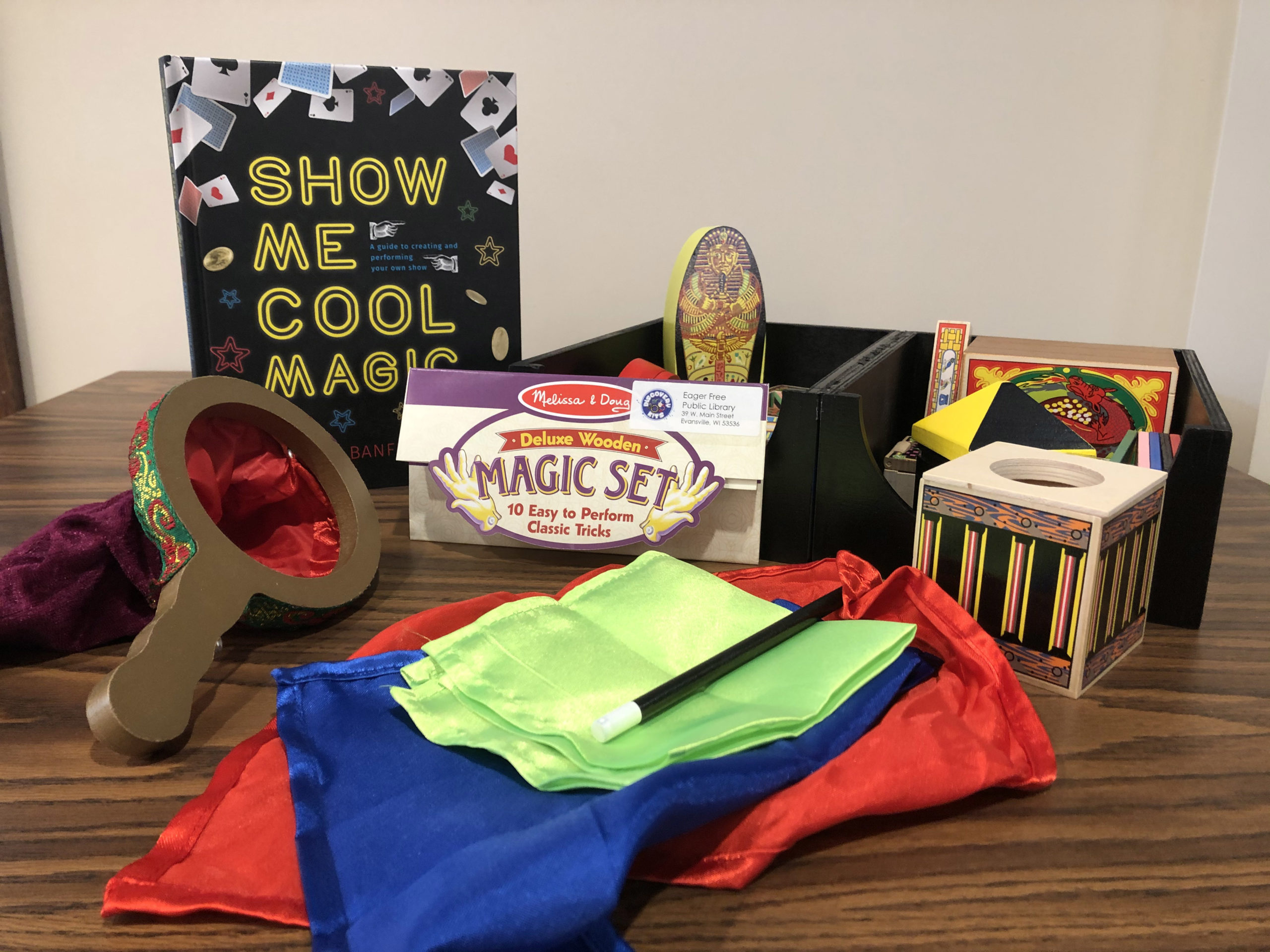 Magic Tricks
Deluxe Magic Set
Show Me Cool Magic by Jake Banfield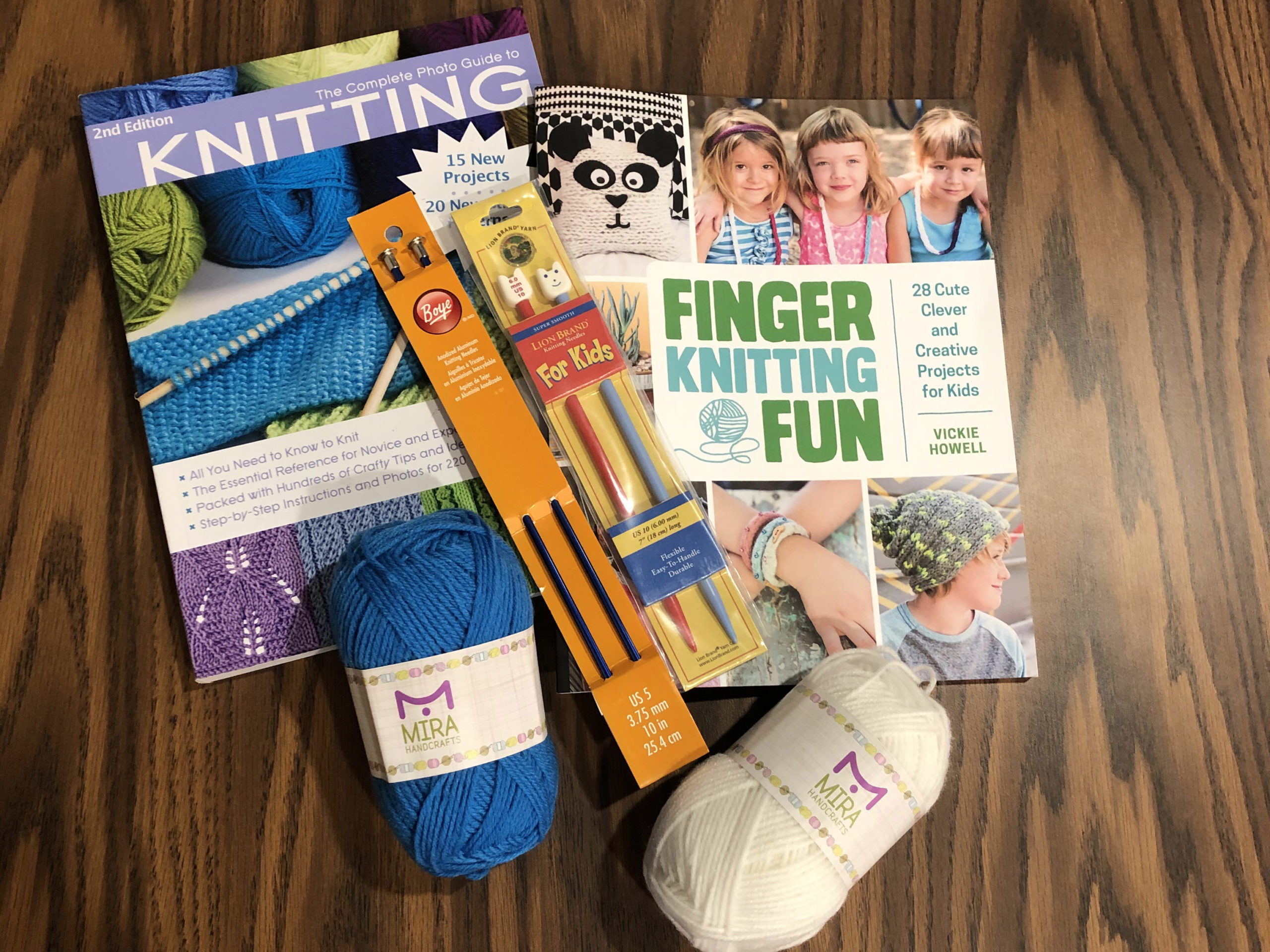 Knitting
10 inch aluminum needles (size 5)
Kids plastic needles (size 10)
Yarn
Finger Knitting Fun by Vickie Howell
The Complete Photo Guide to Knitting by Margaret Hubert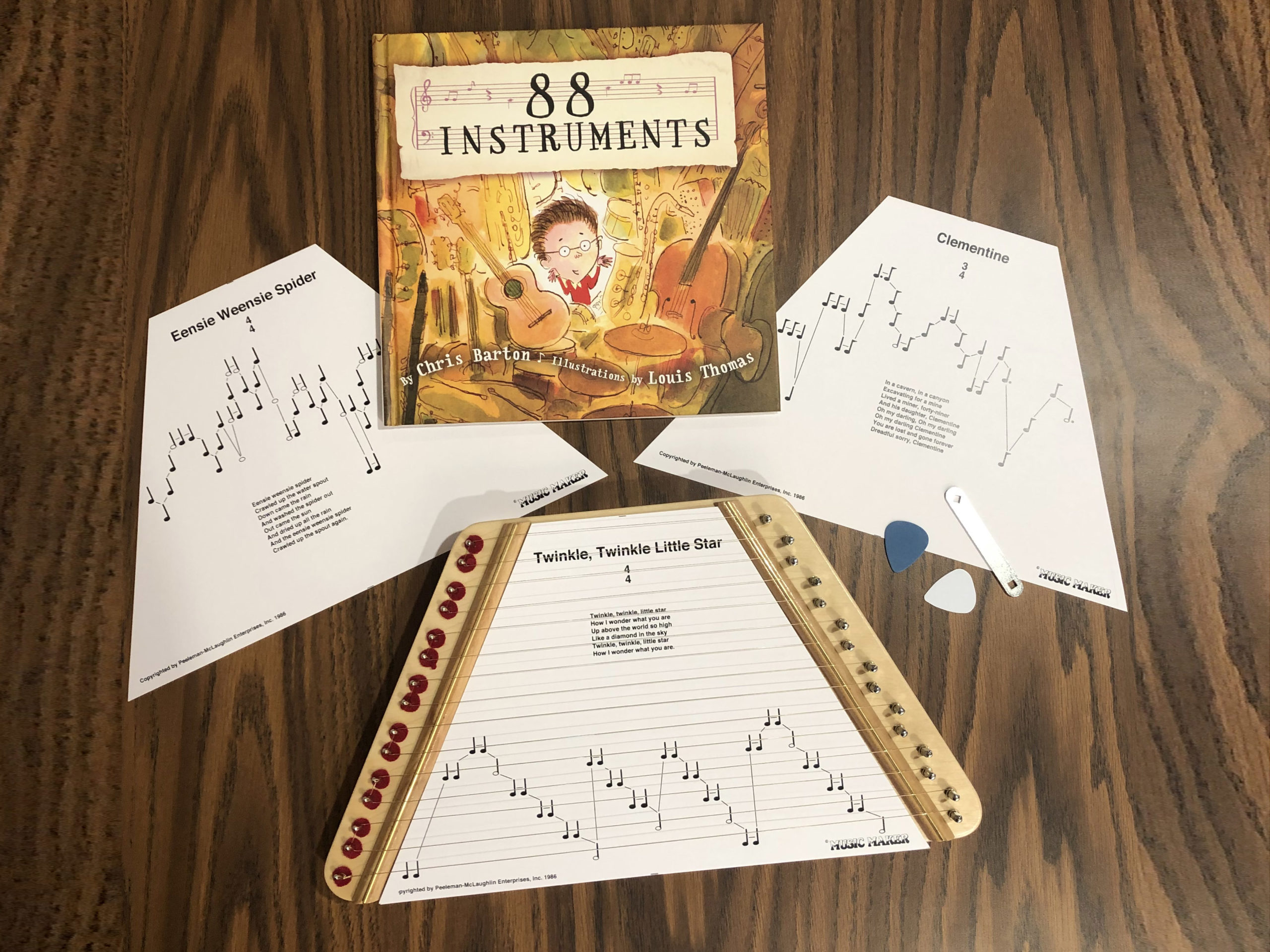 Music Maker Lap Harp
Lap Harp
Sheet Music
88 Instruments by Chris Barton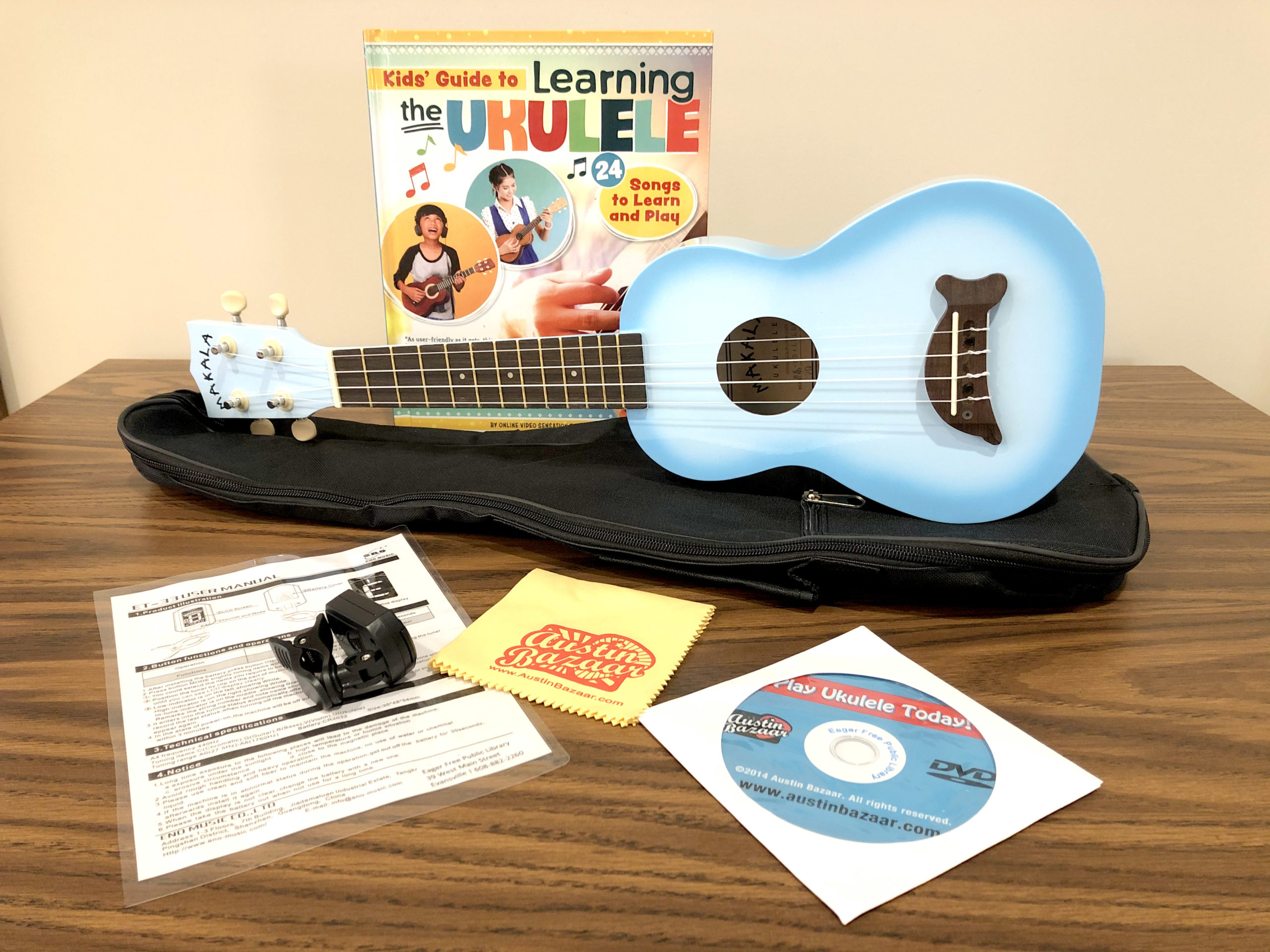 Ukelele
Soprano ukulele
Tuner, cleaning cloth
Instructional DVD
Kids' Guide to Learning the Ukulele by Emily Arrow
Eager Free Public Library is in the process of adding five more Discovery Kits to their collection:  Cubetto, Magic Tricks, Knitting, Music Maker Lap Harp, and Ukulele.
EFPL's Discovery Kits Collection aims to provide engaging learning experiences for patrons both inside and outside of the library.  The Discovery Kits include materials for hands-on learning on the topics of science, technology, engineering, arts, and mathematics. The purpose of this collection is to be a catalyst for discovery and education. This collection was created with funds from a Science Kits for Public Libraries Grant awarded by the Institute of Electrical and Electronics Engineers (IEEE) – Region 4.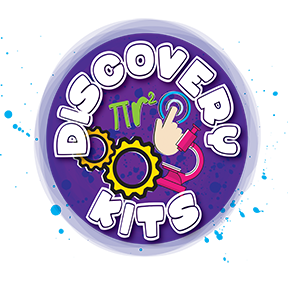 Creativebug Added to Online Services Lineup

 Creativebug is your go-to resource for high-quality, on-trend arts and crafts instructional videos. A library card from any SHARE consortium library gets a patron access to award-winning HD instructional videos on drawing, painting, sewing, knitting, crochet, quilting, baking and more. All classes are taught by experts, with new classes added daily.
As an added bonus, SHARE's subscription comes with a public performance license that allows our libraries to use any of the online videos for programming purposes–it's hassle-free!
Note: Private memberships are available to the public and will prompt the user for payment. Patrons must use our log in portal in combination with their library card to receive free access to the entire lesson of videos. https://www.creativebug.com/lib/alslib
Wisconsin to Require Face Covering
Governor Tony Evers issued an Emergency Order requiring the use of face coverings in certain situations. The order goes into effect August 1, 2020 and expires September 28, 2020.
FACE COVERING REQUIRED
Every individual, age five and older, in Wisconsin shall wear a face covering if both of the following apply:
a. The individual is indoors or in an enclosed space, other than at a private residence; and;
b. Another person or persons who are not members of individual's household or living unit are present in the same room or enclosed space.
Face coverings are strongly recommended in all other settings, including outdoors when it is not possible to maintain physical distancing.
Children between the ages of 2 and 5 are encouraged to wear a mask when physical distancing is not possible. The CDC does not recommend masks for children under the age of 2.
EXCEPTIONS
Individuals with medical conditions, intellectual or developmental disabilities, mental health conditions, or other sensory sensitivities that prevent the individual from wearing a face covering.
See the full order for more information and additional exceptions.
Trustee Training Week 2020
Trustee Training Week is scheduled for August 24-28, 2020. Webinars will be held each day from 12:00 noon – 1 p.m. and are free to ALS and member library employees and board members.
Register for one or all of the webinars. If you're not able to attend live, the webinars will be recorded for later viewing.
ALS helps sponsor this event and highly encourages participation.
Trustee Training Week 2020 Presentations
Core Values of Librarianship
Monday, August 24
Presenter: Jessamyn West
Librarianship as a profession has a set of core values. But where do they come from, and what do they mean? Library technologist Jessamyn West will talk about the things that make up the core values of librarianship and discuss the tensions that exist between some of them.
Recruiting and Engaging Friends and Trustees Under Age 40
Tuesday, August 25
Presenter: Madeline Jarvis and Tess Wilson
Millennials are more likely than other adults to have visited the library recently. However, most Friends and Trustee boards do not have even a single Millennial member (Pew 2016, ALA 2018). What accounts for this discrepancy, and how can we rectify it? Learn how to attract Millennials to your Friends group and Board of Trustees, and turn the largest generation of library users into your best advocates.
Public Library System Redesign (PLSR) Implementation Update
Wednesday, August 26
Presenter: Bruce Smith
Throughout the response to the public health event, the Department of Public Instruction Division for Libraries and Technology, Public Library Systems, Public Libraries and other partners have been extraordinarily collaborative in our efforts to support the Wisconsin library community. These efforts have allowed us to see new ways for how libraries and systems can be connected and work together in the spirit of PLSR. Through this lens of cooperation and continuous improvement as libraries bounce back from the impact of the pandemic, we continue to move our efforts forward to implement the recommendations of the PLSR Steering Committee. This presentation will include an overview of the PLSR process and an update on the progress of implementing the seven recommendations including information about specific activities and timelines. There also will be time for questions, comments, and input from attendees.
Equity, Diversity, Inclusion: What Library Trustees Need to Know
Thursday, August 27
Presenter: Anne Phibbs
Equity, diversity, and inclusion (EDI) impacts all communities and all aspects of librarianship. Library Boards of Trustees have an important role in supporting EDI and related initiatives. This webinar will help trustees and library directors understand how to incorporate EDI into policy development, strategic planning, funding initiatives, board development, and more. Anne will present a variety of interactive scenarios in which EDI issues are a factor, with time for Q&A and discussion. In this webinar, Anne Phibbs, PhD, Founder and President of Strategic Diversity Initiatives, will give a basic introduction to EDI and discuss what library trustees and boards need to know about EDI.
Walk the Line: How Trustees Can Best Lead Their Libraries Without Overstepping Their Authority
Friday, August 28
Presenter: Becky Spratford
Being a Trustee is an important job. You are part of a team that represents the tax payers, oversees the Library Director, and advocates for libraries. However, where exactly do your duties end and the Library staff's begin? This line, while very clear from a legal standpoint, can become a bit fuzzy in practice. Join Becky Spratford, a 20 + years librarian and 5 term library trustee as she helps you understand how to walk the fine line between being a leader and being in the way. She will go over how you as a Trustee can best help the Library thrive, noting when you should step in but also when you should back off, strengthening all of Wisconsin's Libraries in the process.
Wisconsin Trustee Training Week (TTW) was developed in 2014 by Jamie Matczak at the Nicolet Federated Library System with the goal of providing high-quality webinars to public library boards, friends, and trustees in Wisconsin. Since 2015, TTW has been coordinated by Jean Anderson at the South Central Library System.
Tech Days 2020 Online, September 23-24

Learn from experts without having to travel — we've transformed this annual event from workshops to webinars!
Tech Days 2020 is a series of 4 webinars over 2 days, and you may register here.
You'll find descriptions of all 4 webinars on the Registration page, where you may sign up for any or all sessions.
When you participate in all four 90-minute sessions of the Tech Days webinar series, you'll earn the same number of tech-related continuing education contact hours as you would from attending one traditional in-person workshop. 
All webinar sessions will be recorded and available at the Tech Days Resources page.
There is no charge to attend Tech Days, thanks to sponsorship by all 16 library systems and the Wisconsin Department of Public Instruction, Public Library Development Team, with funding support from the Institute of Museum and Library Services.
Schedule at a glance:
| | | |
| --- | --- | --- |
| | Wednesday, September 23 | Thursday, September 24 |
| 10 – 11:30am | Technology Training for Non-Techies | Productivity and Technology |
| 11:30am – 1pm | lunch | lunch |
| 1 – 2:30pm | Mind the Gap: How to Navigate Your Way Across the Digital Divide (And Why That Isn't As Easy As It Sounds) | Change is a Constant: Technology, Service, and Constant Change |