Monthly Memo Newsletter | June 2022
ARROWHEAD LIBRARY SYSTEM NEWS
Monthly Circulation Statistics
Total Circulations in June 2022
Traditional: 84,295

83.8%

83.8%

OverDrive/Libby: 11,469

11.4%

11.4%

Hoopla Digital: 4,800

4.8%

4.8%
ALS and LLS System Boards Vote Unanimously in Favor of a Merger
On July 13, 2022, the Arrowhead Library System (ALS) Board voted unanimously in favor of a merger with Lakeshores Library System (LLS). On July 19, 2022 the LLS Board voted unanimously in favor of a merger with ALS. The next step in the merger process will be at the county level, where the County Boards for Racine, Rock, and Walworth will consider the exploration committee's and library system boards' recommendation of merger. These meetings are expected to take place in August and September.
Please email the committee at als-llsjointcommittee@wils.org your questions, comments, and input. It is always welcome. You can also keep an eye on this blog and emails from each system for updates on the exploration committee and its work.
The next merger committee meetings is
Monday, August, at 1:30 PM.

This is an open virtual meeting with time for public comment at the start. Find the meeting agenda with log on information and all other merger-related public documents here, including the committees final recommendation report: drive.google.com/drive/folders/1Kgm2-75arnZG2xBdV-LXVx28-JNL094m. 
In the News
* Revision submitted: Library boards have local control over their policies, not library systems.
Rock County Public Health Department Donates Heart Health Kits
In an effort to improve heart health in Rock County, the Rock County Public Health Department created heart health kits for each Rock County public library. Kits are now available at all Rock County public libraries: Beloit, Clinton, Edgerton, Evansville, Janesville, Milton, and Orfordville.
The kits each include a blood pressure monitor, a heart health cookbook, and information sheets. Check them out! Be sure to share your readings with your doctor.
Check one out today!

Catalog Link: Heart Health Kit

Catalog Link: Heart Health Kit with XL Cuff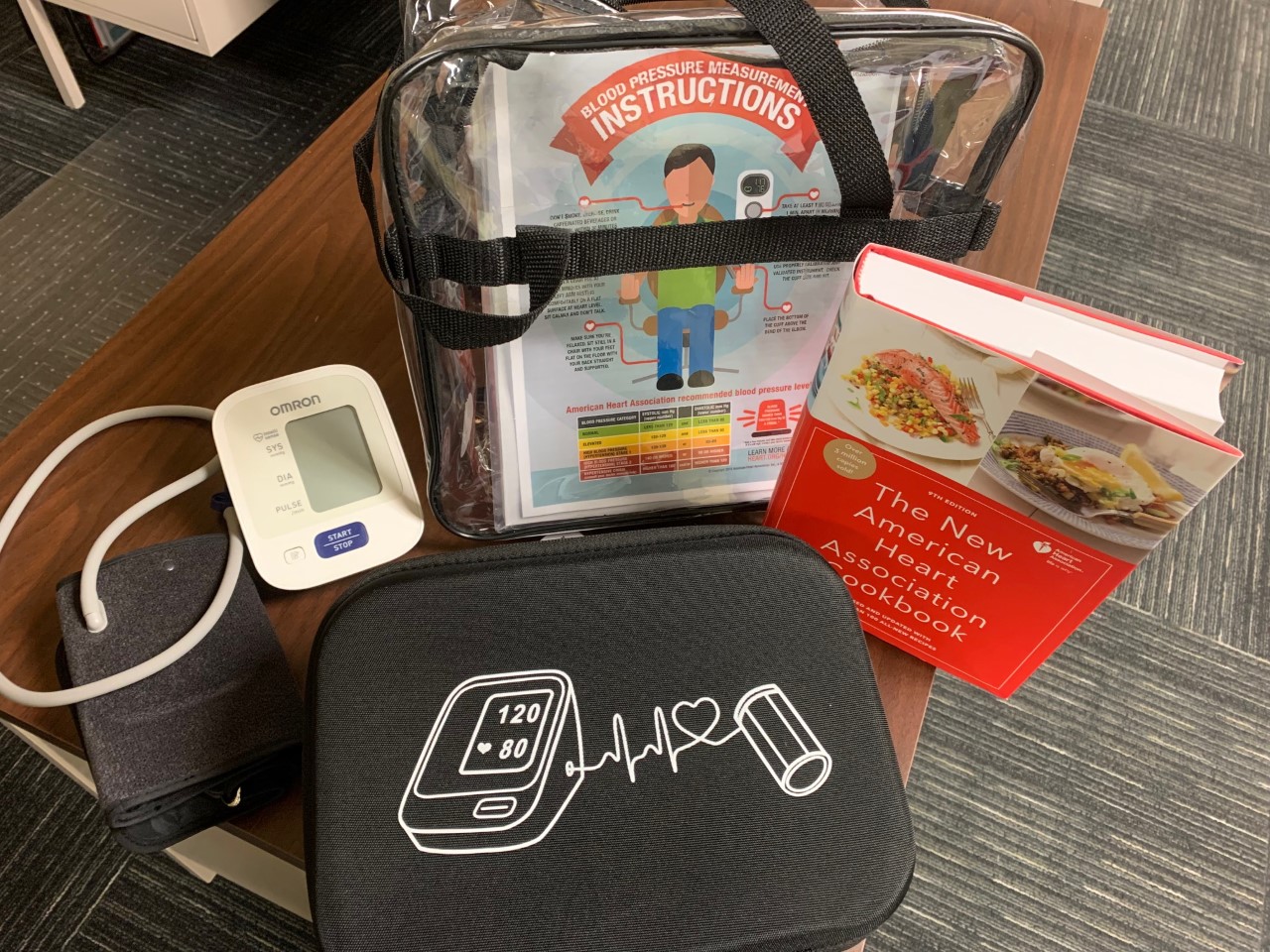 Brainfuse HelpNow
The start of school is just around the corner and it is so important to start the term off on a positive note. All SHARE libraries, including those in Rock County, offer patrons free access to Brainfuse HelpNow. No study room is complete without a flyer and stack of bookmarks promoting HelpNew.
Brainfuse HelpNow is an all-in-one suite of tutoring services designed for a wide range of academic needs whether it's tackling a tough homework problem, mastering a particular topic, writing a paper, or mastering Microsoft Office.
Audience: K-12 Grades, College, Adult 
Subjects Covered: ACT, GED, SAT, HiSet, TASC subjects; Math – various; Sciences – various; Reading, Writing, Language Arts; History, Social Studies; French, Spanish; FAFSA Assistance; Microsoft Office; US Citizenship
Getting Started with HelpNow
Brainfuse HelpNow offers a comprehensive suite of online academic services designed to support many learning needs and styles –free with your library card.
Live homework help/tutoring daily from 1-10pm
Skills-building, Flashcards, Test Center
Writing Lab, 24/7 Help Center, Foreign Language Lab
"Meet" online for group projects
"Brainwave" recordable virtual whiteboard & archive
Adult Learning Center: US Citizenship testing, resume and cover letter assistance, and core skills building
How to Create a Brainfuse HelpNow Account
Visit brainfuse at lakeshores.lib.wi.us/brainfuse/login.pl
Type your library card number and PIN
Click the blue "Log In" button in the top right
Click the "Sign Up" link below the Username and Password box
Fill out the fields in the "Sign Up" box and click next
How to Download and Log In to the App
Use the library's Brainfuse login portal to create an account (see steps above)
Get the free Brainfuse HelpNow app from the app store/marketplace for your device
Open the app, enter your username and password, and click "Login"
Bring Congress to your library this August
Shared from the PLA eNews letter 7/28/2022.
With Congress on recess in August, this is the perfect time to invite your federal elected officials to visit your library. Bringing your elected leaders to the library can show them the range of services you offer and the depth of your library's impact—it's also a great tool to build relationships with your elected leaders and their staff!
ALA has tools and resources available to help guide you through an in-person or virtual tour, and videos showcasing past successful tours with members of Congress. Access the ALA Congressional Tour Toolkit at https://www.ala.org/advocacy/tour.
State Library Association Seeks Nominations for Annual Awards & Honors
The Wisconsin Library Association (WLA) is seeking nominations for its annual awards and honors, including:
WLA Library of the Year: Presented to any type of Wisconsin library, library system or library network for distinguished achievement in service.
WLA/Demco Librarian of the Year: Sponsored by Demco , this award recognizes a librarian's outstanding leadership and accomplishment in library service.
Trustee of the Year: Conferred upon an outstanding Wisconsin library trustee.
Programming Innovation Award: Presented in recognition of programming leadership in providing innovative and excellent library programming in Wisconsin libraries.
Citation of Merit: Conferred upon Wisconsin citizens who are neither librarians nor library trustees, who have made outstanding contributions to quality library services.
Muriel Fuller Award: Named in honor of notable librarian, educator, and long-time library advocate Muriel Fuller (1912-1978), this award is conferred upon a library professional or paraprofessional in recognition of outstanding accomplishments which have significantly improved and benefited library services.
Special Service Award: Presented to a group of people or an individual for noteworthy achievement as evidenced by substantial activities and exceptional service to the library profession. The Wisconsin recipient or recipients shall have influence and reputation beyond the local community.
Nominations are due September 15, 2022. More detailed award criteria and online nomination forms are available at wisconsinlibraries.org/awards-honors. Award recipients of these awards and honors will be recognized in a special ceremony held during the WLA Annual Conference at the Grand Geneva Resort & Spa in Lake Geneva November 1 – 4, 2022.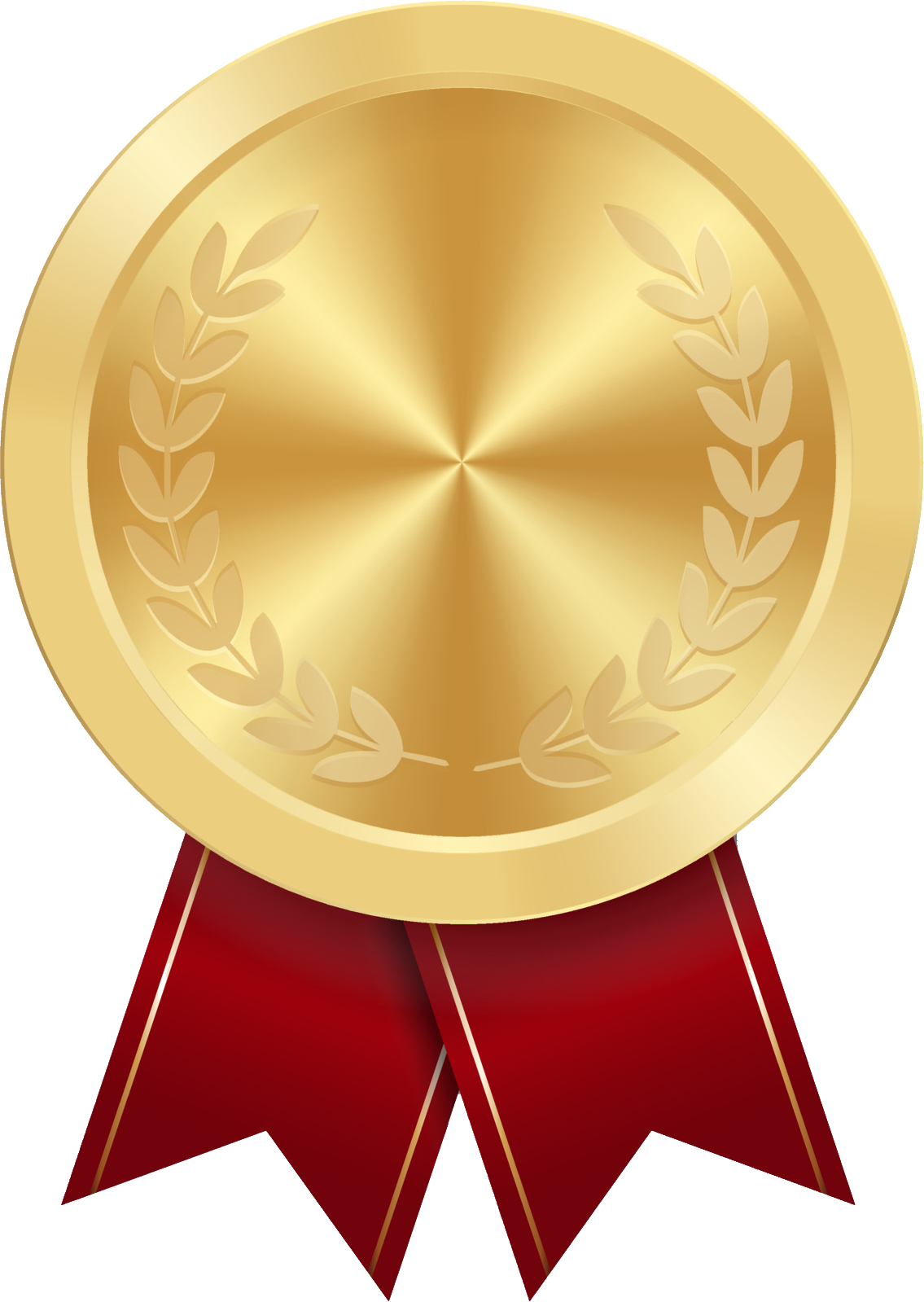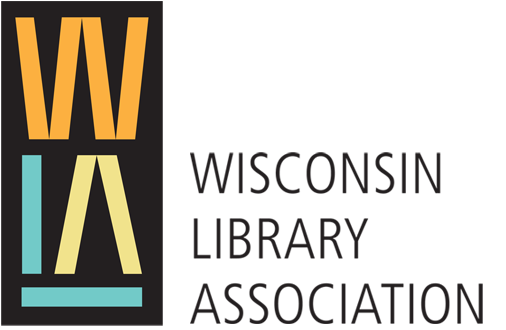 DPI Launches New and Improved Library Services Team Website
Tuesday, July 26, 2022 – WI Libraries for Everyone Email
The Library Services Team website has a new look. Check out the updated website, which now reflects the activities and services of the Library Services Team and their work with public and school libraries in one place.
The Library Services Team's mission statement of "Empowering Wisconsin libraries to best serve their communities" along with the vision statements are located towards the top of the home page. Keeping the mission in mind, the Library Services Team intentionally reworked the web pages to focus more on user needs.
The content reflected on the new website is a culmination of years of feedback from stakeholders. The rebuilding process brought to light the information users needed most to find on the website. This resulted in reorganization and updated labeling of pages on the site to make finding relevant content more intuitive.
New features include:
The Library Services Team hopes users find the site more user-friendly and easier to navigate.
Please note the new pages do have different web addresses. Please let the Library Services Team know if something you use appears to be missing.
Trustee Training Week is just around the corner
Registration is now open for this year's Wisconsin Trustee Training Week taking place online Monday, August 22 through Friday, August 26. All webinar sessions are offered during the lunch hour (12:00 – 1:00 pm) and will be recorded and captioned.
Info & registration: wistrusteetraining.com
Wisconsin Trustee Training Week (TTW) was developed to provide high-quality webinar to Wisconsin public library boards, trustees and Friends. This is open to library staffs as well. This series is supported by the Wisconsin Department of Public Instruction (DPI), Public Library Development Team with funding from the Institute of Museum and Library Services, and the Wisconsin public library systems.
REALM releases project insights on public health crises

Shared from the PLA e-news email 6/30/2022
The REALM project recently hosted a series of three online forums that gathered representatives from archives, libraries, and museums, as well as local, state, and national organizations and the public health sector. The participants shared their experiences and insights gained from the COVID-19 pandemic to help inform future initiatives and projects that can bolster capacity and resilience of cultural heritage institutions. Summaries of all three forums are now available.
Get Ready for ALA September Events
Library Card Sign Up Month is coming!
September is Library Card Sign-up Month, when libraries nationwide join the American Library Association (ALA) to remind parents, caregivers, and students that signing up for a library card is the first step on the path to academic achievement and lifelong learning.
This year, Tony Award-winning performer, actress, singer-songwriter, and philanthropist Idina Menzel (Frozen, Wicked) and her sister, author and educator Cara Mentzel, will serve as honorary chairs of Library Card Sign-Up Month. Idina and Cara are excited to remind everyone that one of the best places to find your voice is at the library. During Library Card Sign-Up Month, they want us to explore all the library has to offer, like new children's books, access to technology, and educational programming.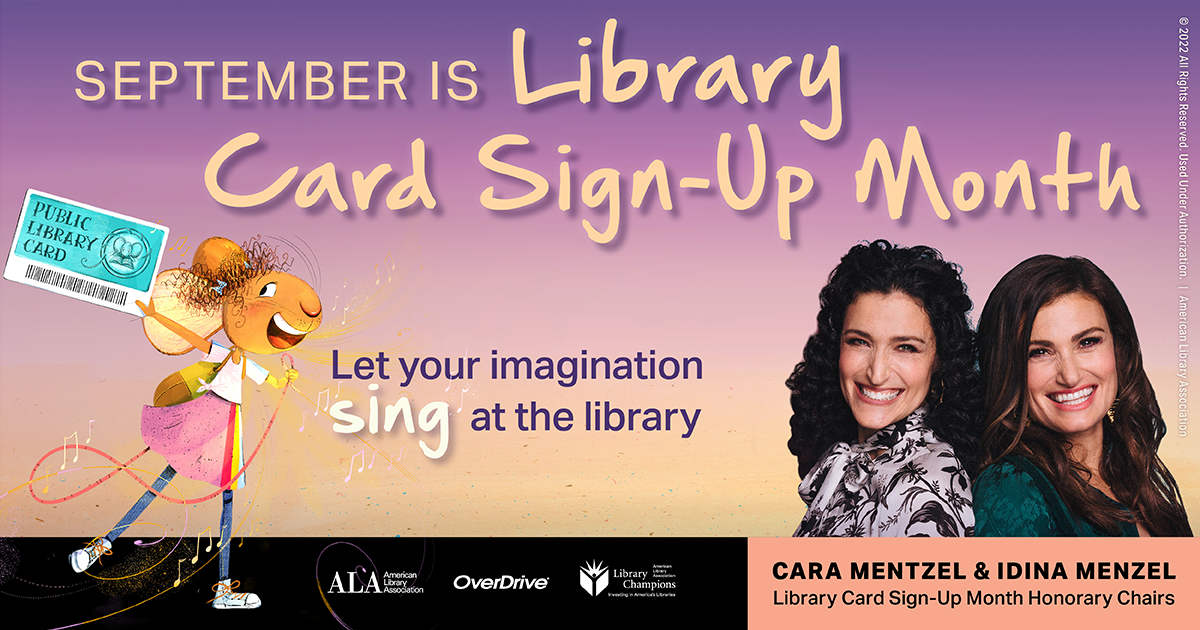 Governor Evers, DHS Announce Wisconsin is Ready to Transition to 988 Suicide & Crisis Lifeline
FOR IMMEDIATE RELEASE: July 15, 2022
Contact: GovPress@wisconsin.gov
MADISON — Gov. Tony Evers and the Wisconsin Department of Health Services (DHS) today announced the state is ready for the July 16, 2022, transition to the 988 Suicide & Crisis Lifeline. The new calling code of 988 will allow people of all ages who are experiencing a crisis—whether that is thoughts of suicide, a mental health concern or substance use issue, or any other kind of emotional distress—to get help for themselves or a loved one by connecting them with a trained crisis counselor. The 988 Suicide & Crisis Lifeline is a free and confidential service that is available 24/7, and anyone can access the Lifeline by calling 988 (multiple languages available), texting a message to 988 (English only), or using the chat feature at 988lifeline.org (English only).  Read the full release here.