Monthly Memo Newsletter | July 2019
ARROWHEAD LIBRARY SYSTEM NEWS
Rock County 4-H Fair Recap
Arrowhead Library System hosted its seventeenth annual booth at the Rock County 4–H Fair in Janesville, Wisconsin this July. The booth located under the grandstand was decorated with space-themed wall panels and metallic stars hanging from the ceiling.
Library and system staff greeted 2,096 visitors over the six day event. Questions were answered; temporary tattoos, stickers, and printed bags were given away; and library handouts touting services available to cardholders countywide were distributed.
New this year was a library card sign up promotion inviting visitors to bring an entry form received at the booth to a local library to enter a $50 Visa gift card drawing when they open a library card. The deadline to enter is August 18 and the winner will be notified and announced by the first week of September.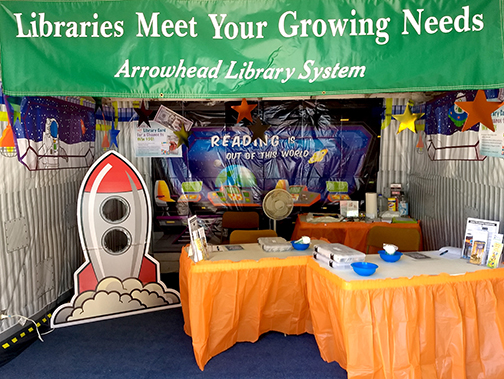 Monthly Circulation Statistics
Total Circulations in June 2019
102,370 Traditional Circulations

88%

88%

10,469 OverDrive/Libby Circulations

9%

9%

3,376 Hoopla Digital Circulations

3%

3%
Controversy Surrounds Lynda.com's Migration to LinkedIn Learning
NOTE:
A specific date for SHARE Consortium's migration to LinkedIn Learning has not been scheduled yet, but is expected  before the end of September.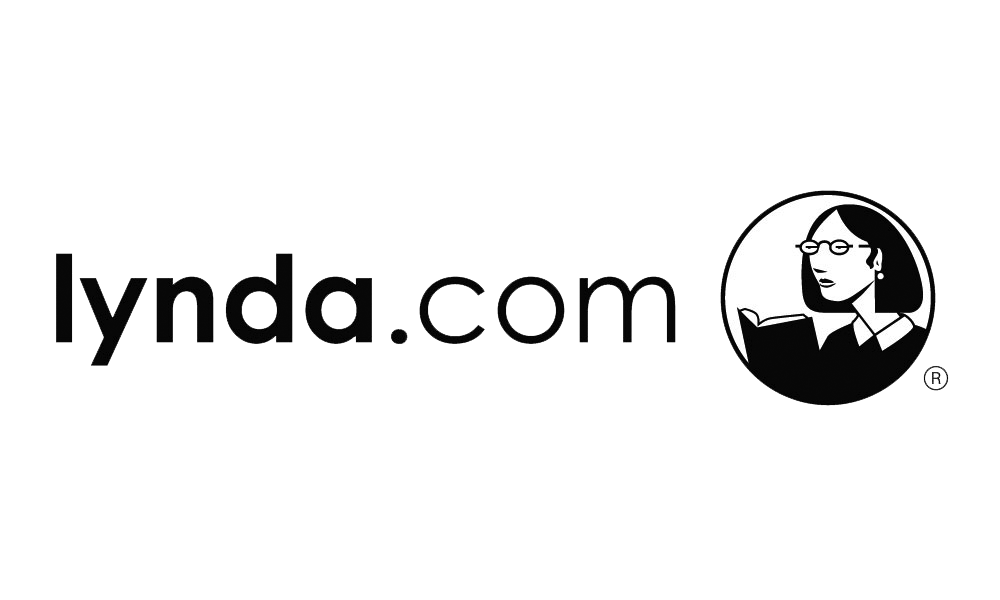 https://dpi.wi.gov/wilibrariesforeveryone/linkedin-learning-and-wisconsin-public-libraries
LinkedIn Learning and Wisconsin Public Libraries
Thursday, July 25, 2019
On June 28, 2019, LinkedIn released a
blog post
that informed public libraries of substantial changes to its terms of service that would require patrons to create a LinkedIn profile to access LinkedIn Learning. Creation of such a profile would include provision of a library card number, full name, and an email address. The profile would be set to public by default, which would allow the individual to be searched on Google and LinkedIn.
Other states with Lynda.com accounts (rebranded as LinkedIn Learning) have determined that LinkedIn's registration process not only still reveals too much of who uses library licensed resources, but also that the terms of use for those accounts provides LinkedIn and Microsoft to collect use patterns and share information with third party partners and advertisers. California State Librarian Greg Lucas recommended that libraries in his state "no longer use or provide LinkedIn Learning…"
Earlier this week the ALA Office for Intellectual Freedom issued a response, urging LinkedIn Learning to reconsider the changes. In the statement, the ALA reinforces that the "Library Bill of Rights and its interpretations maintain that all library users have the right to access library resources without disclosing their personally identifiable information (PII) to third parties, and to be free from unreasonable intrusion into, or surveillance of, their lawful library use." ALA President Wanda Kay Brown added that such disclosure may violate of some states' library confidentiality laws.
The Division for Libraries & Technology agrees that the changes to LinkedIn Learning terms of service contradict the user confidentiality requirements detailed in Wis. Stat. sec. 43.30, as it violates the library's obligation to keep an individual's use of library resources private. It may also supersede the library's authority to authenticate patrons.
The SHARE Consortium, comprised of the Arrowhead, Lakeshores, and Kenosha County Federated Library Systems, has already voted to terminate their relationship with LinkedIn Learning based on the upcoming changes in terms of service; the effective date of termination is unknown at this time.
 Submitted by Shannon Schultz, Public Library Development
Don't Forget About the BookMyne App
BookMyne for Android | BookMyne for iOS
BookMyne app makes it quick and easy to access the SHARE catalog and your account on the go! Search the catalog, download items, manage your account, and more.
Features
Search for items in the SHARE catalog by title, author, subject, or general keyword and place holds on interesting items
Download Project Gutenberg books from the SHARE catalog for reading on your mobile device
Keep track of your account with dynamic notifications and view your checked-out items, holds, fines, and account information
View your digital checkouts including from Hoopla and Libby
Add books, CDs, DVDs, and other media to your bookshelves for later reading or recommending to friends
Find suggested reading: Check out the latest best-selling titles
Use your device's camera to scan the barcode on a book, CD, DVD, or other item at a friend's house or bookstore and search for available copies at your library
Search for libraries by name or browse a list of nearby libraries
Includes French, German, Spanish, Chinese and Arabic language versions
PLSR Implementation Plans Presented to COLAND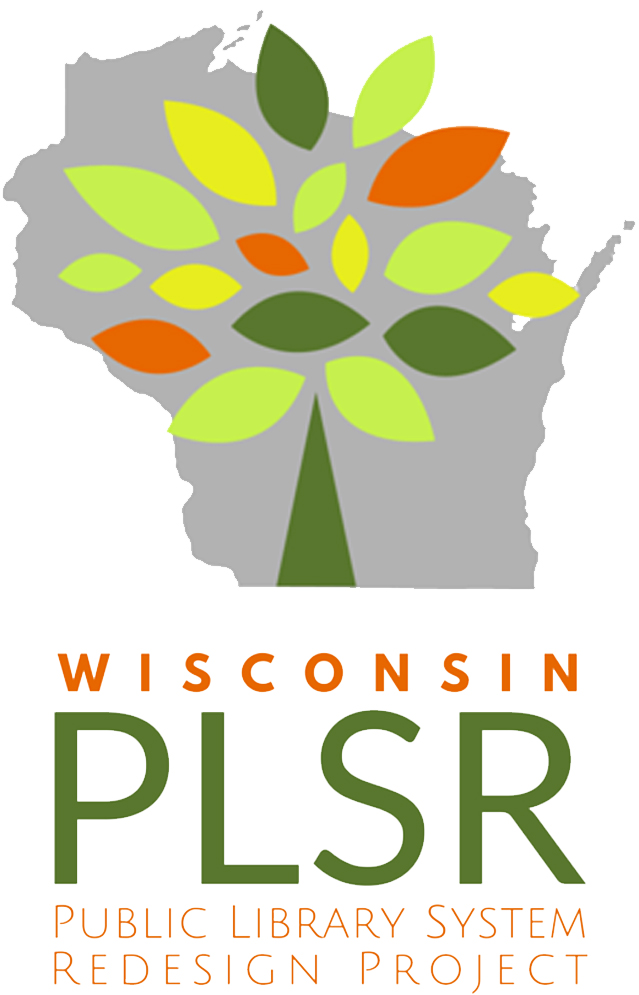 Tuesday, July 23, 2019
On Friday, July 12, DPI staff John DeBacher and Ben Miller presented a draft implementation plan for carrying out recommendations included in the Public Library System Redesign Steering Committee Final Report to the Council on Libraries and Network Development (COLAND). The plan includes a column with dates to indicate when work on individual recommendations will begin, and when subsequent activities to carry out the recommendations are anticipated. 
A number of the individual recommendations – including many of the related activities -include "Implementation Teams" in the process. Those teams will be comprised of individuals in the library community who are identified to be stakeholders or to have relevant expertise and experience in the activity area. As those specific activities draw near, DPI staff will put out calls for nominations for each Implementation Team – please do not contact us prior to that formal call to express interest. The calls for nominations will be shared here as well as through related DPI communications channels as aspects of follow up activities unfold. Selections will be made based on considerations to foster a balance between users of the System Services (public libraries), system employees, as well as geography and size.
To repeat, please take a look at the Implementation Plan, note the timeframe for the Recommendations and their Activities, and watch this space for the Implementation Teams's calls for nominations as well as for announcements and reports of PLSR project developments.
Written by John DeBacher, Public Library Development
Register for high-quality, 1-hour webinars curated for library boards, friends groups, and trustees in Wisconsin. Arrowhead Library System helps sponsor this event, meaning our affiliated groups may participate at no charge to them. Please take advantage of this opportunity.
Monday, August 12
Governing Libraries that Inspire Investment
Presenter: Rebekkah Smith Aldrich
Tuesday, August 13
Free is Key: Ensuring Your Library is Meeting its Mission
Presenter: Dawn Wacek
Wednesday, August 14
Effective Library Advocacy
Presenter: Connie Meyer and Kathy Pletcher
Thursday, August 15
What Does Inclusivity Look Like at Your Library?
Presenter: Shauna Koszegi
Friday, August 16
Recruiting and Retaining Library Directors and Staff
Presenter: Pat Wagner
Please register for each webinar individually.

You have 6 opportunities to attend a Tech Days series workshop!
Tech Days East: September 10 – 12, 2019
Tech Days West: November 5 – 7, 2019
There is no charge to attend any of the Tech Days workshops, thanks to sponsorship by 15 library systems* and the Wisconsin Department of Public Instruction.
Breakout session topics and presenters vary with venues, so check the complete list at https://techdayswisc.org/presenters to see what & who will be where & when. There is no charge to attend a Tech Days workshop.
Each day includes a keynote presentation, and concurrent breakout sessions and hands-on learning activities on topics like coding, digitization, partnering with the Girl Scouts, VR, free CRM software, tech classes for adults & seniors, DPI scanning kits, and computational thinking and connected learning in youth services.
Registration is open for Tech Days East workshops:
Registration for Tech Days West workshops
will open in August, so save one of these dates:
Tuesday, November 5


Wisconsin Indianhead Technical College, Rice Lake (Barron County)

Wednesday, November 6


Marathon County Public Library, Wausau (Marathon County)

Thursday, November 7


Jake's Northwoods, Sparta (Monroe County)
Library directors' continuing education contact hours for the full day workshop:
Technology-Related contact hours: 6
Total contact hours: 6
* North Eastern Wisconsin (NEWI) library systems (Winnefox Library System, Outagamie-Waupaca Library System, Manitowoc-Calumet Library System, Nicolet Federated Library System), South Central Library System, the Southeastern Wisconsin (SEWI) library systems (Arrowhead Library System, Bridges Library System, Kenosha County Library System, Lakeshores Library System, Milwaukee County Federated Library System, Monarch Library System), IFLS Library System, Northern Waters Library Service, Winding Rivers Library System, and Wisconsin Valley Library Service, and the Wisconsin Department of Public Instruction (DPI) Public Library Development Team, with funding support from the Institute of Museum and Library Services.
CONFERENCE DETAILS
Tech Days East: September 10 – 12, 2019
Tech Days West: November 5 – 7, 2019
Cost: Free
The Wisconsin Valley Library Service, Northern Waters Library Service and Southwest Wisconsin Library System are proud to present a webinar series this October called "Marketing the Value of Your Library."
Webinars will be presented at 1 p.m. on Tuesday, Oct. 1; Tuesday, Oct. 15 and Tuesday, Oct. 29. This series is geared toward public libraries of all sizes, with presentations by some of the top library marketers in the country.  These three webinars are related and sequentially will build on one another.
Register today for one, two, or all three webinars.  Each webinar is worth 1 contact hour toward public library certification.
How (and Why) to Do a Simple External Communications Audit
Tuesday, Oct. 1; 1 pm
Presented by: Kathy Dempsey
1 contact hour
Register
Creating Compelling Copy – aka Persuasive Writing and How to Effectively Tell Your Library's Story
Tuesday, Oct. 15; 1 pm
Presented by: Jennifer Burke
1 contact hour
Register
Effective Messaging for Library Support
Tuesday, Oct. 29; 1 pm
Presented by: Patrick Sweeney
1 contact hour
Register
CONFERENCE DETAILS
Tuesday, October 1 – 1:00 p.m.
Tuesday, October 15 – 1:00 p.m.
Tuesday October 20 – 1:00 p.m.
Cost: Free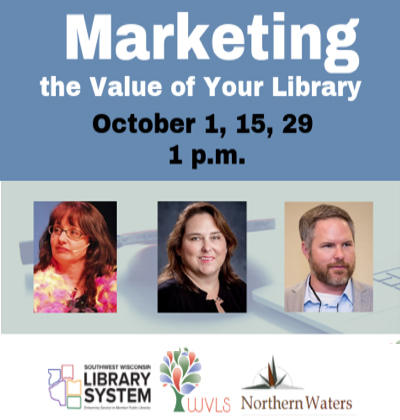 Don't miss the Wisconsin Library Association's biggest conference of the year happening this October. This year's theme is "Celebrating Every Story". There will be something for everyone in any stage of their career and non-stop networking opportunities. Plus, there will be vendor exhibits and in Indie Author Garden in the exhibit hall. There's a great lineup of keynote and featured speakers (Ijeoma Oluo, Michelle Hensley, John Chrastka, and Miranda Paul) and helpful pre-conference workshops are in the works.
Conference Registration expected to open any day.
Hotel block reservations now open.

CONFERENCE DETAILS
Tuesday, October 8, 2019
Friday, October 11. 2019
Kalahari Convention Center
Wisconsin Dells, Wisconsin