Libraries strive to be inclusive places where all are not only welcome, but have access to the buildings, materials, programs, and staff resources. If there is an accommodation that would make the library more accessible to you, please to do not hesitate to speak with your library.
Hearing Loops
What is a hearing loop?
A hearing loop is a wire that circles a meeting room or a service desk and is connected to a sound system. The loop transmits sound electromagnetically to a wireless receiver called a T-coil in the user's hearing aid or cochlear implant.
What are the benefits of hearing loops?
Within the loop, the microphone from the sound system becomes the microphone to your hearing instrument. No additional equipment is needed. Hearing loops help you overcome the listening challenges of distance from the speaker and background noise.
How do I use a hearing loop?
All cochlear implants and most hearing aids have a built-in wireless receiver called a telecoil, T-coil, or telephone switch. To use a hearing loop, turn on your T-coil by pushing a button on the hearing device. This T-coil program may have to be activated by your audiologist.
Libraries with Loops at Service Desks:
All Public Libraries in Rock County
Libraries with Loops in Program Rooms:
Beloit Public Library
Edgerton Public Library
Hedberg Public Library (Janesville)
Where can I learn more?
For questions about your hearing aids and T-coils, consult with your audiologist or hearing provider. If you or your provider have any questions, contact: Audiologist, Dr. Juliette Sterkens email jsterkens@new.rr.com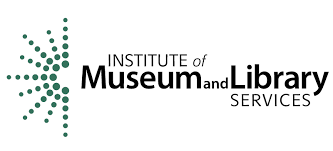 Project funding: This project is supported in part by Library Services and Technology Act (LSTA) funds, awarded to the Wisconsin Department of Public Instruction by the Federal Institute of Museum and Library Services Project.