Monthly Memo Newsletter | August 2022
ARROWHEAD LIBRARY SYSTEM NEWS
Monthly Circulation Statistics
Total Circulations in July 2022
Traditional: 81,165

82.7%

82.7%

OverDrive/Libby: 11,888

12.1%

12.1%

Hoopla Digital: 5,108

5.2%

5.2%
Edgerton Public Library Hiring Director
Due to an upcoming retirement, the Edgerton Public Library seeks a dynamic, community-minded Library Director with vision for the future. This position is highly interactive with community members. The successful candidate must be able to enhance the library and its role in the community, provide leadership, and offer innovative and equitable library services.
Located in Rock County, this beautiful Carnegie Library was renovated and expanded in 2006 and continues to receive strong support from the community.  The library has an exceptional staff of 5.4 FTE and a budget of $475,000.  A study room addition is currently being planned, circulation is strong, and programming opportunities are well received.
The Edgerton Public Library is part of the Arrowhead Library System and a member of the SHARE Consortium. While a small town, Edgerton offers many cultural and recreational opportunities and boasts a strong school system. 
The qualified candidate will have 3-5 years of progressively responsible experience in library services and management, an MLS from an ALA accredited university, and will be eligible for a Grade 1 Public Librarian Certification. This is a full time, salaried position with an excellent benefit package.  Current salary range is $58,650 – $79,178.
Please send your cover letter, resume, and contact information for three current references to: edgertongovernment@edgerton.wi.gov.  Application deadline is September 19, 2022. The Library Board is currently planning interviews for the weeks of September 26 and October 3 with a tentative start date in early to mid-November.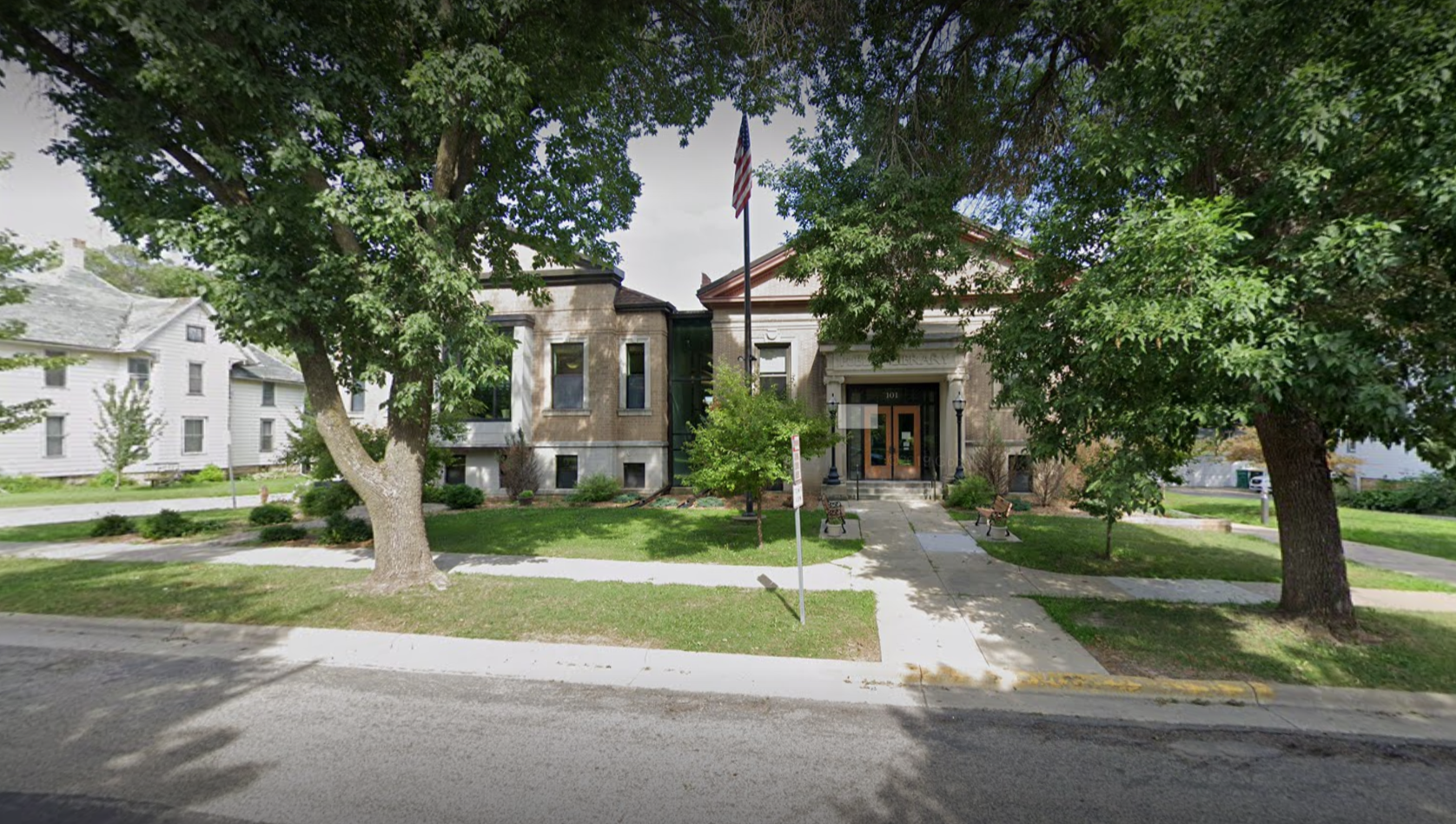 HPL to Host Its First Teacher Open House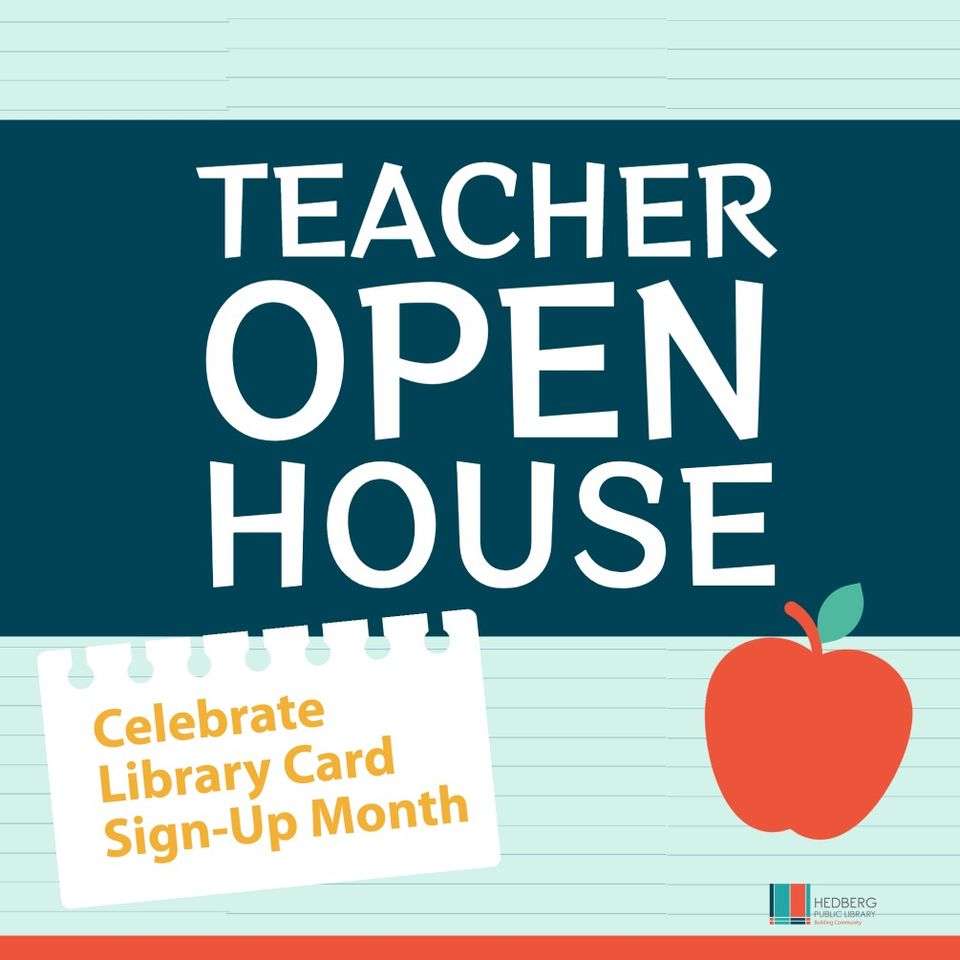 Shared from WCLO
The Hedberg Public Library in Janesville hosts a first-ever open house for teachers.
Head of Youth Services Elizabeth Matson says it will take place on Tuesday, September 13th from 4:00 until 6:00 p.m.
Educators are invited to chat with staff about opportunities, free resources, and how the library can help teachers. They can also explore a Technology Petting Zoo, sign-up for a Teacher Loan Card, and enjoy an afternoon snack.
No registration is required but Janesville School District teachers may receive in-service credit if they register with the district.
Mobile Makerspace Equipment
ALS has a collection of equipment to assist libraries in offering STEAM programming. Categories of gear include:
Electronics & Robotics
Sewing, T-shirts, & Buttons
Arts, Crafts, & Fun
See the full list of available makerspace equipment and make online reservations at als.lib.wi.us/site/services-for-libraries-boards/mobile-makerspace/
Mobile Makerspace equipment is available ONLY to the public libraries in the Arrowhead Library System and may only be used for library programming.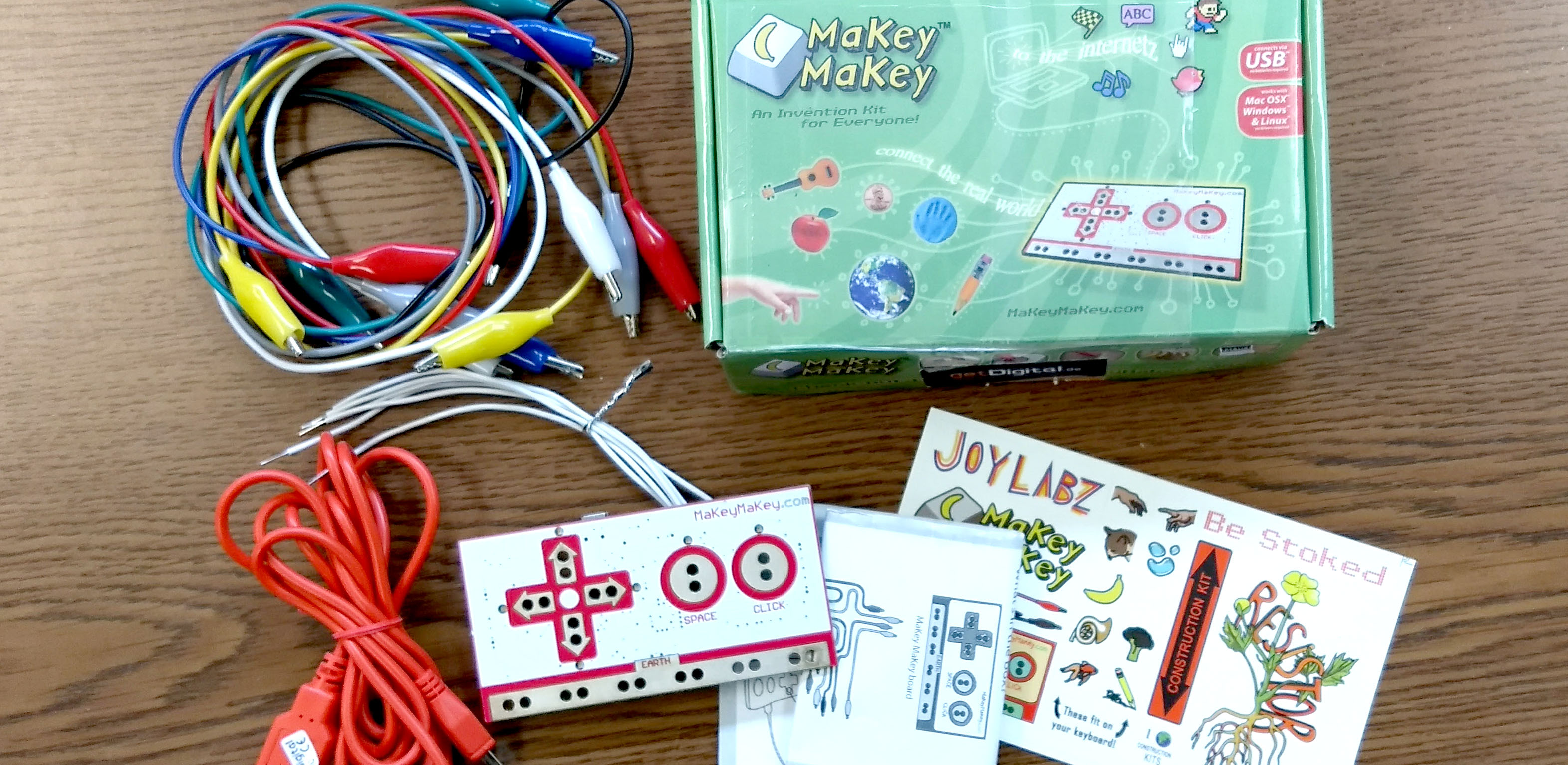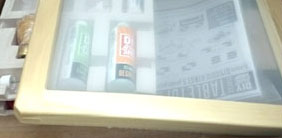 Toolkit Available: Library Card Sign-up Month Stickers
The Wisconsin Library System Marketing Cohort put together a massive group purchase of 2-inch vinyl stickers promoting library card sign ups and getyourlibrarycard.org (operated by Bridges Library System and containing library information for the whole state). Fifteen of the 16 library systems in the state participated in the purchase resulting in deep discount for the 138,350 stickers ordered. Stickers are expected to arrive this week through SCLS delivery.
A big thank you goes to Chad Glamann, Marketing Coordinator at Outagamie Waupaca Library System (OWLS) for designing all the stickers and ordering them, and to the staff at OWLS for sorting, shipping, and billing each system for its order.
Download a promotional toolkit here.
Kit includes flyers, social media graphics, and photos.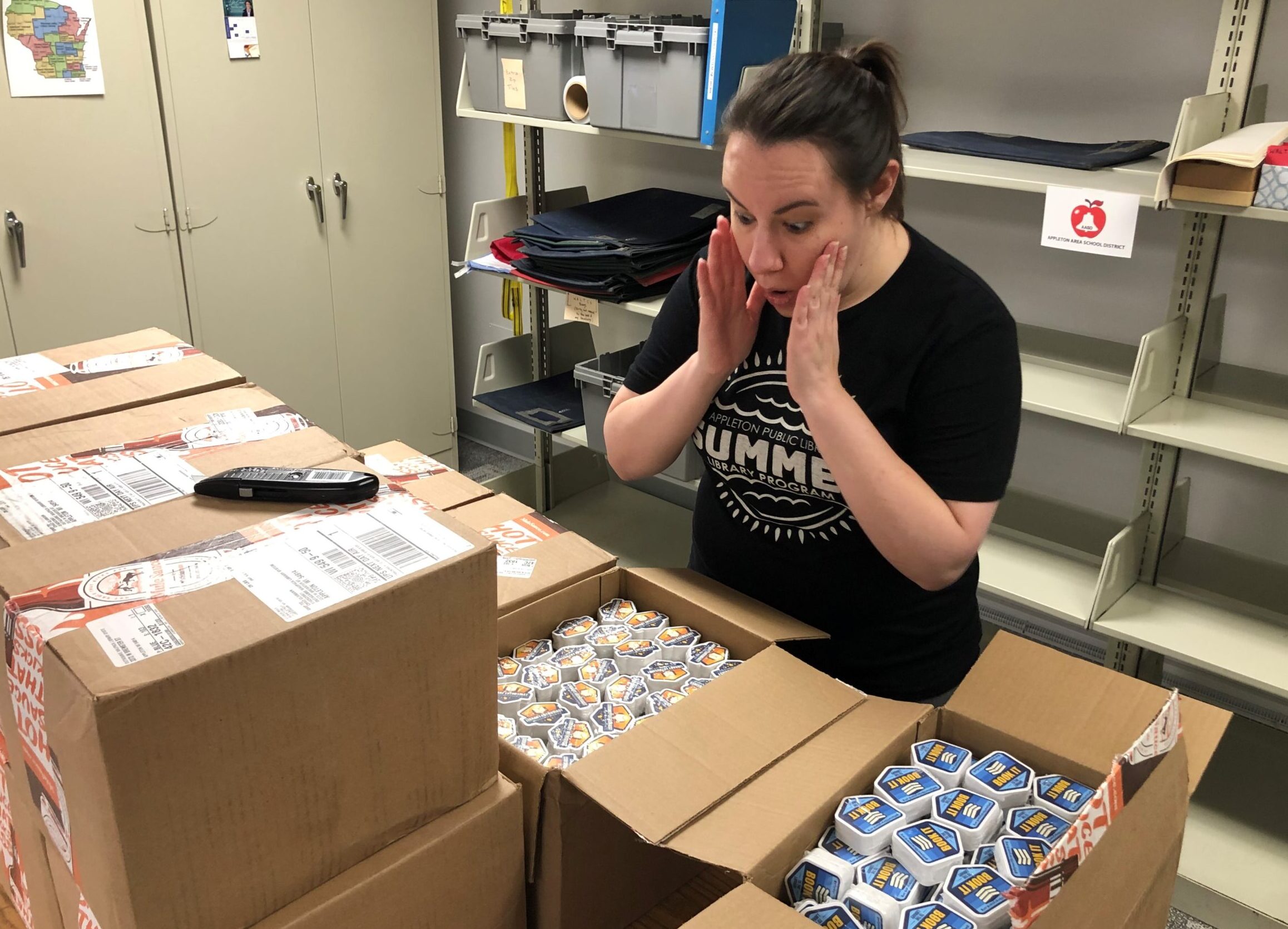 Liz, Administrative Assistant at OWLS unpacks 30 pounds of stickers.
PLA releases first Staff and Diversity Survey report
Shared from PLA E-news – 8/31/2022
This month, the Public Library Association (PLA) announced the publication of the 2021 Public Library Staff and Diversity Survey Report. The national survey updates information on beginning librarian and library director salaries; documents traditional and emerging staff roles; explores staff diversity, recruitment, and retention efforts; and captures information about public library equity, diversity, and inclusion (EDI) goals and activities.
The report is available to everyone on the PLA website. Libraries can register for a free PLA webinar on Oct. 4 at 1:00 p.m. Central to learn more about the survey results and what opportunities and challenges they present for the future of public libraries.
The 2022 PLA Annual Survey, Public Library Services for Strong Communities, will open in September. All US public libraries are encouraged to participate so the field can better understand current trends in how libraries meet the needs of their communities. The annual surveys are hosted in PLA's Benchmark tool, where libraries have free access to complete surveys and view their own data with select data visualizations. Survey participants receive a 10% discount on an annual subscription to Benchmark (subscription includes upgraded access to interactive dashboards and peer comparisons); and a chance to win free PLA 2024 Conference registration!
Upcoming Webinars: Step Up Your Library's Promotions

Graphic Design Crash Course
Thursday, September 29, 2022, from 1:00 – 3:00 pm
Register in advance for this webinar here.
After registering, you will receive a confirmation email containing information about joining the webinar.
Finally, a webinar for the "other duties as assigned" marketer. This is the crash course in design you wish you had years ago. This webinar will cover basic design concepts, copywriting for various platforms, and how to create an efficient workflow. The webinar will conclude with the presenters applying the shared concepts to real-life promotional pieces. If interested, please submit a project for workshopping consideration to ljfreund@bridgeslibrarysystem.org. PDF or PNG preferred.
Learning Objectives: 
Learn about basic design concepts, copywriting, and workflows to make designing promotional materials easier.
Understand how these concepts work together to improve design across platforms.
Know how to set yourself up for success in your marketing role.
Presenters: Heather Fischer, Public Information Specialist – Monarch Library System
Jill Fuller, Marketing & Communications Librarian – Bridges Library System
Tovah Anderson, Public Information Coordinator – Arrowhead Library System
This webinar is sponsored by the Southeastern Wisconsin public library systems: Arrowhead Library System, Bridges Library System, Kenosha County Library System, Lakeshores Library System, Milwaukee County Federated Library System, and Monarch Library System.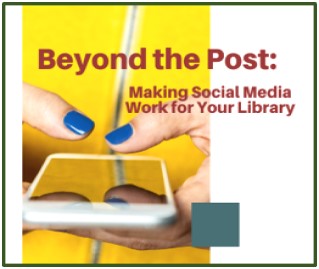 Beyond the Post: Making Social Media Work for Your Library
Thursday, October 6, 2022, from 1:00 – 2:30 pm
Register in advance for this webinar here.
Likes, posts, stories, and ads—if you are overwhelmed by social media marketing, you are not alone. Social media is an engaging way to connect with your community, but it can be hard to find ideas and stay on top of trends. In this webinar, we will step back to look at the bigger picture of social media marketing for your library. You will learn how to create an effective marketing strategy, find a workflow that works for you, and get ideas on how to make content creation a little easier. If you are looking for inspiration and a confidence boost for your library's social media accounts, you have come to the right place.
Learning Objectives:
Learn about social media best practices, including best posting times, accessibility needs, and copywriting tips
Understand how social media advertising works, the benefits of advertising on social media, and how to create a social media ad
Know how to put together a flexible social media strategy for their library
Presenter: Jill Fuller, Marketing & Communications Librarian, Bridges Library System
This webinar is sponsored by the Southeastern Wisconsin public library systems: Arrowhead Library System, Bridges Library System, Kenosha County Library System, Lakeshores Library System, Milwaukee County Federated Library System, and Monarch Library System.