Monthly Memo Newsletter | December 2019
ARROWHEAD LIBRARY SYSTEM NEWS
Monthly Circulation Statistics
Total Circulations in November 2019
93,424 Traditional Circulations

88%

88%

9,778 OverDrive/Libby Circulations

9%

9%

3,351 Hoopla Digital Circulations

3%

3%
Hedberg Public Library Reveals New Logo
Shared from https://hedbergpubliclibrary.org//newlogo.html
New Year, New Look
The last few years have been a time of Transformation at Hedberg Public Library. We've got an updated, flexible new floorplan, a whole new look and a new way of serving our community. With all that newness, it was clear our logo needed updating, too. We looked to our beautiful building for inspiration and were drawn to the architecture of our windows.
Our windows allow us to see beyond our own walls, to the people that we serve and the needs we can help meet. That connection helps us live our mission of Building Community through our collection of materials, our online resources, our innovative and responsive programs and our service-focused staff.
Our new logo reflects the traditional style that we love so much about your library, while incorporating some fresh, new colors to convey our forward-thinking and contemporary approach to service.
We hope you like our new look – and we hope you'll stop in to see what else is new at your library. Our Transformation Project may be over, but we will never stop transforming. Building Community requires us to evolve to meet the needs of those we serve. We can't wait to see where our mission takes us next!
Look for the new logo as we begin to roll it out in 2020.
Movie Trailers Coming to SHARE Catalog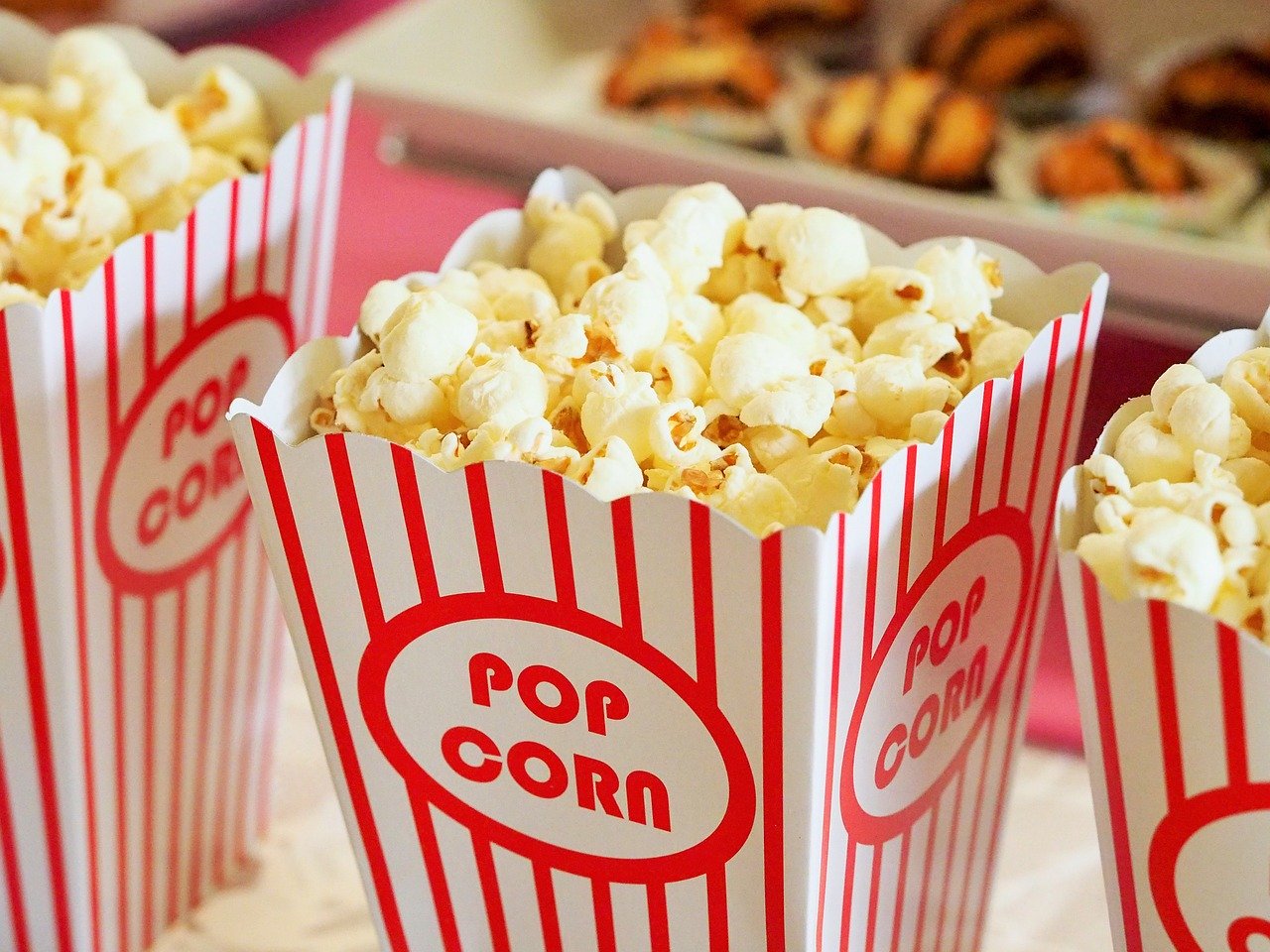 The SHARE Catalog will begin displaying movie trailers, as available, for movies in the collection beginning in 2020. Expect to find them on item records in a lower tab.
OverDrive Hold Redelivery Feature
To give readers more control over their holds and help your waitlists cycle more efficiently, OverDrive is planning to update holds functionality in early 2020. A new feature, called hold redelivery, will soon replace auto-checkout.
WHAT IS HOLD REDELIVERY?
Hold redelivery will allow users to suspend a hold even after it's made available to them, while maintaining their place on the wait list. By enabling users to pass books they don't have time to read on to the next person in line, hold redelivery will help your library connect more readers to the right book, at the right time.
WHEN WILL IT GO LIVE?
Hold redelivery will go live in early 2020 and will be applied to all new and existing holds. We will follow up in the new year with confirmation of timing.
HOW WILL IT WORK?
Libby notifications (coming soon) will alert users when their holds become available. We will also add a "Notifications" section to your OverDrive website and the OverDrive app. After receiving notification that a hold is available, users can:
1. Borrow the title within 3 days. If your library has a different hold pick-up setting, OverDrive will automatically update it to 3 days.
2. Suspend the hold and pass the book to the next person in line. After the suspension period (set by the user), the hold will be redelivered when the next copy is available.
3. Cancel the hold.

HELP & RESOURCES
Libby updates: In addition to push notifications (coming soon), in-app help resources will guide users through the change.
Email notifications: Hold notification emails will be updated to reflect the new options.
Site messaging: We will add a message to your OverDrive website in early December informing users of the upcoming change.
Marketing and communication kit: We've added a video overview, FAQs, and more to our Resource Center—check it out today!
Marketplace tools: Suspended holds data is available in reporting and shopping features throughout OverDrive Marketplace. Suspended holds are excluded from holds ratio calculations, and you can choose whether they are included in Holds Manager plans.
API Integrations: We will message vendors who utilize OverDrive APIs about the plan to remove auto-checkout.
PLA 2020 Conference Update
Stay tuned to PLA e-News for the latest information on the PLA 2020 Conference, taking place Feb. 25-29 in Nashville, Tenn. Offered biennially, the PLA Conference is the premier event for public library professionals, drawing thousands of librarians, library support staff, trustees, friends and library vendors from across the country and around the world. The PLA 2020 schedule is packed with extraordinary educational content, inspiring speakers and memorable entertainment. It will feature distinctive networking events, opportunities to mingle with authors, and a bustling exhibit hall offering the latest in library products and services.
Register by January 31 for best available rates
The full-conference package is available to PLA and Tennessee Library Association personal members for $350; ALA personal members for $440; retired or non-salaried PLA personal Members for $210; full-time library school students for $175; and non-members for $585. Advance registration rates expire January 31, 2020. Register now.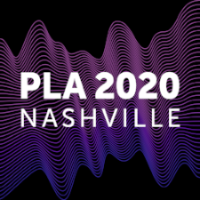 Library Legislative Day: Tuesday, February 11
Register now for Library Legislative Day, scheduled for Tuesday, February 11, 2020 at the Madison Concourse Hotel.
Program details are being finalized, with morning briefing invitations issued to Governor Tony Evers, State Superintendent of Public Instruction Carolyn Stanford Taylor, and several of our Legislative Library Champions. Stay tuned for more information!
This is our "thank you" messaging year with emphasis on all the reasons that Wisconsin folks need libraries as "Your Everything Place!"
Please register by January 17, 2020.

Register online or use the PDF registration form to mail or fax your reservation to the WLA Office at the number and address provided. 
As always, the appointments will be scheduled for attendees by the Legislative Day Committee! The online registration blank allows choice of up to 2 senators and 3 representatives per registrant if you represent a library system or community that straddles boundary lines for multiple districts.
Hotel reservation information available here.
Hotel reservation deadline for the WLA 2020 Library Legislative Day room block is January 12.
DPI Purchases Statewide License to "Librarian's Guide to Homelessness" Training Courses
As shared on the LIBCERTCE email list
We all want to provide the best possible service to all people. Some patron interactions require a more thoughtful and deliberate approach. To help library professionals better help ALL of their patrons, DPI has purchased a subscription to Ryan Dowd's Librarian's Guide to Homelessness training.
The virtual training will:
Give you more confidence working with patrons struggling with homelessness, mental illness or substance abuse.

Help your library remain an inclusive library, able to serve everyone.

Provide tools to achieve fewer problems and less conflict in your library.
Ryan is the Executive Director of a large homeless shelter who trains libraries around the world on how to compassionately and effectively manage problematic behavior from troubled and traumatized individuals.The training teaches you the practical skills and tools to prevent and manage conflict with all patrons. 
The training is three and a half hours long and is on-demand, so you can watch it little by little or in bigger chunks whenever works for your schedule. 
The subscription goes into effect on January 1, 2020 and runs to the end of the calendar year. Your system Continuing Education Consultant will help you access the course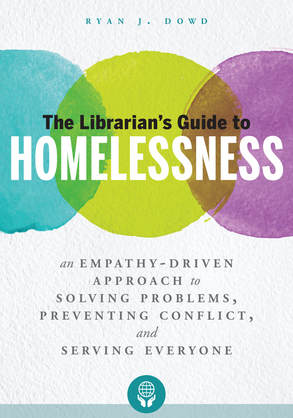 Register Now! Wild Wisconsin Winter Web Conference
Registration is now open for the 8th Annual Wild Wisconsin Winter Web Conference.
The conference will take place on January 22-23, 2020.
Fourteen sessions will be available in 4 different tracks, including Library Management (new!), Adult Services (new!), Small and Mighty, and Tech Trends. All of the sessions will be recorded and captioned in case there are some that you miss.
For more information on the conference, contact Jamie Matczak at jmatczak@wvls.org or 920-455-0668.
PLSR Implementation Recordings