Monthly Memo Newsletter | June 2022
ARROWHEAD LIBRARY SYSTEM NEWS
Monthly Circulation Statistics
Total Circulations in May 2022
Traditional: 69,165

81%

81%

OverDrive/Libby: 11,084

13%

13%

Hoopla Digital: 5,048

6%

6%
Committee Votes to Recommend Merger
From WiLS:
On Monday, June 26, the eight-member ALS/LLS Joint Merger Exploration Committee voted, 7-1, to recommend system merger. The Committee also voted to accept the Recommendation Report, with minor edits, and an implementation recommendation for the two system boards to consider alongside the merger recommendation.
The vote came after several months of Committee work, including the development of nearly a dozen Issue Papers that examined key issues related to merger. Each issue paper can be found in the Recommendation Report (the current draft will be updated with minor edits, additional appendices, and an executive summary). The vote to recommend merger means that the process will enter a third phase, implementation. The Recommendation Report and the Committee's decision will now be presented to each System Board for consideration. Should the Boards accept the Committee's recommendation, County Boards will then consider and vote upon system merger. These are all public meetings and feedback is welcome.
The Committee would like to thank the many individuals who offered their expertise thus far in the process. System staff have offered their expertise throughout and member library staff and boards, as well as system boards have offered input as well. As the merger process continues, stakeholders are welcome and encouraged to attend meetings, ask questions, and offer feedback.
Please email the committee at als-llsjointcommittee@wils.org your questions, comments, and input. It is always welcome. You can also keep an eye on this blog and emails from each system for updates on the exploration committee and its work.
Watch for updates here.
Next Steps
Library System Boards: The Recommendation Report and the Committee's decision will now be presented to each System Board for consideration.
County Boards: Should the Boards accept the Committee's recommendation, County Boards will then consider and vote upon system merger.
These are all public meetings and feedback is welcome. Watch for updates here.
SHARE Launches New Mobile App for Cardholders
SHARE Consortium proudly announced the launch of SHARE Anywhere, its new mobile app granting users access to the SHARE library catalog and account protal. This new app replaces the now-retired BookMyne app.
SHARE Anywhere puts the power of the library's web-based catalog and account portal in a handy mobile format on the user's Android or iOS device. Handle searches, checkouts, holds, renewals, payments, and digital items in one place–anywhere, anytime. Patrons may choose to keep track of their reading history by asking a librarian for details or logging in at ent.sharelibraries.info and opting in. Families may enjoy the "Link Accounts" feature that allows users to access multiple accounts, including scannable library cards for easy checkouts.
SHARE Anywhere is available for Android devices in the Google Play store and iOS devices in Apple's App Store.
Learn more!
Download the app today!
Apple link: apps.apple.com/app/share-anywhere/id1629900743
Google link: play.google.com/store/apps/details?id=us.sol.SHARELibrariesWisconsin
Get the word out! 
BookMyne Announcement
Current BookMyne app users will receive an in-app announcement encouraging them to move to the SHARE Anywhere app. Our understanding is that BookMyne will cease to function in July.
Marketing Tookit
Use SHARE's promotional toolkit to get the word out to your patrons. Download the toolkit for bookmarks, posters, web graphics, copy blurbs, images, logos, qr codes, press release template, and more.
Download the promotional toolkit.
Registration Open for Library Marketing & Communications Conference
Note: The LMCC and WLA conferences overlap this year (November 2nd & 3rd).
This conference has sold out in the past, so don't put off registering!
Registration deadline is October 14.
The Library Marketing and Communications Conference is the only event of its type for this library specialty. It is designed for library employees of any level who are involved in marketing, communications, public relations, social media, and outreach in academic, public, and special libraries. Conference sessions will explore issues that are important for this niche of library work, and the event will include time for attendees to network and to discuss mutual challenges.
The Library Marketing and Communications (LMC) Group saw a gap in professional development opportunities for librarians who work in marketing and communications, is working to bridge that gap with education, training, and networking among library professionals, library staff and those who work in or with all types of libraries and information centers. We're excited to bring you a timely, practical, inspiring, and collegiate event geared specifically toward the necessary work of library marketing and communications. The LMCC aims to showcase the tried and true, the latest trends, and the best practices in marketing and communications. Sessions and speakers will provide practical tips and takeaways that can be immediately applied to any library's communication and marketing efforts. We want all types of libraries to be in better positions to have their messages heard and to have their services well-used and appreciated. 
New this year – PRECONFERENCE WORKSHOP "Marketing 101-Your Fundamental Refresher"
Separate registration is required to attend the preconference session. Use this FORM to register for the preconference.
Mark Your Calendars for Trustee Training Week
Registration is now open for this year's Wisconsin Trustee Training Week. All webinar sessions are offered during the lunch hour (12:00 – 1:00 pm) and will be recorded and captioned. You can select the sessions you wish to attend. Here's this year's lineup:
Info & registration: wistrusteetraining.com
Wisconsin Trustee Training Week (TTW) was developed to provide high-quality webinar to Wisconsin public library boards, trustees and Friends. This is open to library staffs as well. This series is supported by the Wisconsin Department of Public Instruction (DPI), Public Library Development Team with funding from the Institute of Museum and Library Services, and the Wisconsin public library systems.
Libraries Asked to Move Patrons from OverDrive to Libby
Shared from an OverDrive email – "Important update: Next steps for discontinuing the OverDrive app"  – 6/15/22 1:00 PM
As a reminder, the legacy OverDrive app is being discontinued to help your library welcome more users to Libby. This change will simplify how you promote your digital collection, train your staff, and support your users.
Libby offers many unique features that support your library's mission to delight every reader in your community, including direct in-app support, unlimited tags to track wish lists and favorite reads, access to extra entertainment and learning services (like Kanopy, Universal Class, and Craftsy), and much more.
Next steps
The next step is to actively encourage your OverDrive app users to switch to Libby, with a goal of fully discontinuing the OverDrive app in early 2023.
Starting the week of July 25, the following message will be displayed to your users in the OverDrive app:
Later this year, this in-app message will be updated to remind your users about this change. Your library will receive advance notice and more information ahead of this update.
Resources
Use the following resources to help your library and users through this transition:
For library staff:
For users:
A note about Recommend to Library (RTL)
We know some of our library partners use Recommend to Library (RTL) to inform collection development. We are actively working on a new solution for title recommendations in Libby based on partner and user feedback. This feature will be available in Libby before the OverDrive app is discontinued. Stay tuned for additional details.
As always, please reach out to your Account Manager with any questions.
Happy reading,
OverDrive
Free Webinar & Recording
How to Train Your Community on Libby!
Tuesday, July 12, 1:00 PM CT
Training your users on how to use Libby is an easy and effective way to increase awareness and usage of your digital collection. Join OverDrive experts to get the tools and guidance to confidently lead your own Getting Started with Libby session. In our one-hour train the trainer session, you'll learn how to:
Prepare for a basic Libby training – virtually or in-person
Deliver a demonstration in our suggested order
Implement polls and quizzes to engage users
Promote the event to maximize attendance
At the end of this session, our OverDrive experts will provide you with a complimentary training kit, jam-packed with everything you need to train your users. You don't want to miss this, register today!
Notes:
This session will be recorded.
Attendees will be muted and able to submit questions under Q&A.
We understand the timing may not suit everyone but signing up ensures that a recording is sent the day after the live session so you can view at your convenience.
Please check that your time zone is correct before entering details below
Hoopla Discontinues Alexa Skill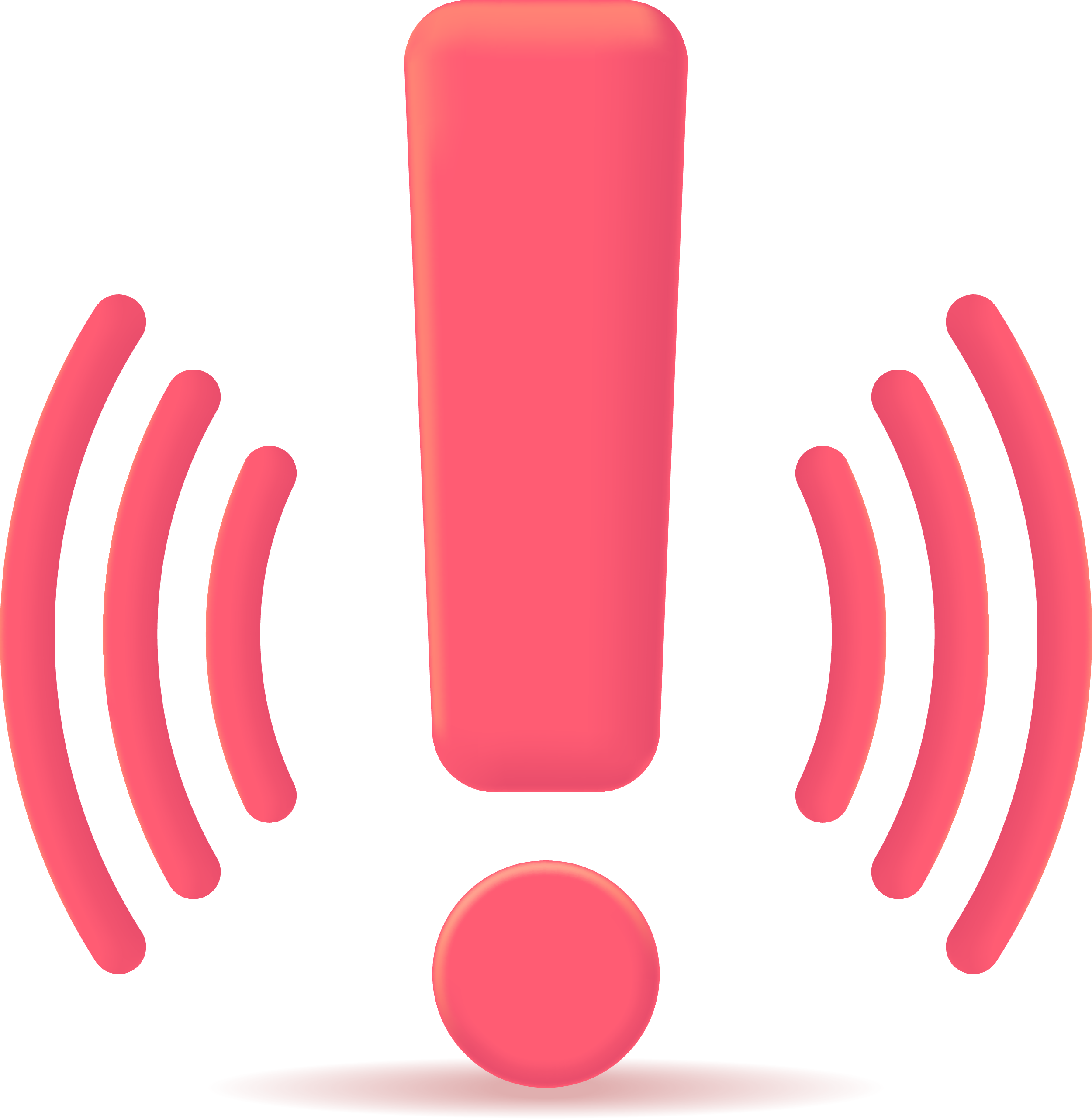 Tech Update: Alexa Skill to be Discontinued
Due to low usage, hoopla's Alexa skill will be discontinued in late June or early July. Patrons will still be able to stream audio through Alexa if they connect their device to Alexa via Bluetooth and control hoopla through their device.
Only the Alexa skill will be discontinued. Plus, there are plenty of great ways to access hoopla – mobile devices, website, TV via Roku and Chromecast, and in the car through Apple CarPlay and Android Auto.
There's no action required from you; we simply wanted you to know in case patrons ask!
OverDrive's Big Library Read Selects "The Girl in His Shadow" for July

The next Big Library Read is coming in July!
Read "The Girl in His Shadow" by Audrey Blake with no holds or waiting July 13 – July 27 then connect with others readers around the world for an online discussion. This unforgettable historical fiction novel about one woman who believed in scientific medicine before the world believed in her will surely get you thinking.
What's in it four us?
Engage your readers with the only global ebook reading club.
Big Library Read is an opportunity for those with a valid library card to read the same digital title at the same time without any wait lists or holds. Participating in this event allows your library to offer a new simultaneous use title for community-wide access from your library at no cost. It's a worldwide digital version of a local book club, and an opportunity for your library to generate more interest in your digital collection beyond the bestsellers. Thousands of libraries have already enjoyed great success engaging thousands of new and current users with Big Library Read.
Download the marketing toolkit.
2022 Program Dates
April 4 – April 18
July 13 – July 27
November 2 – November 16
*dates are subject to change