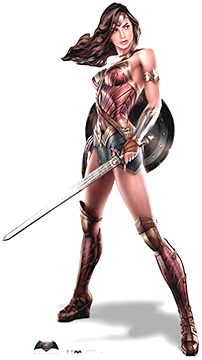 Wonder Woman joined the Arrowhead Library System team June fourth and will be working closely with the rest of the crew defending our libraries and bringing justice to all those who visit.
If you would like Wonder Woman to visit your library, please make your reservation now using this online form.
Cardboard stand-ups are a great way to enliven spaces in your library, draw attention to signs and displays, and encourage selfies and social media posting at your library.