608-868-7462 | EMAIL US | 430 E. HIGH ST. MILTON, WI 53563
Sign up for our newsletter!
Library Hours
Monday-Tuesday: 10:00 am to 8:00 pm
Wednesday-Friday: 10:00 am to 6:00 pm
Saturday: 10:00 am to 4:00 pm
Sunday: 1:00 pm to 4:00 pm

Do you have a skill or passion for STEAM (science, technology, engineering, arts, and math)? Want to share what you love with others? Become a SPARK Mentor at the Milton Public Library and create and lead a program in The SPARK, the library's makerspace. Programs can be for any age and are approximately 45 minutes long.
Mentors make the Makerspace!
We're interactive. We're community-driven.
How does a Mentor strengthen the community?
The goal of the library is to provide a space to bring the people its serves together through learning, be it through books and resources, programming, or one another. Mentors, in wanting to share their talents and knowledge, enable other community members to grow as learners and as people. 
Who can be a Mentor?
To maximize The SPARK potential, we're looking for local mentors who are students, specialists, or hobbyists who want to share their expertise or love of a hobby with students and/or adults through interactive programming. 
What will Mentors do?
Mentors will be responsible for planning and executing hands-on programs based on their specialty. They'll guide participants through the activities, answer questions, and provide a positive learning experience. 
If you have any questions about becoming a mentor, please contact the library at 608-868-7462.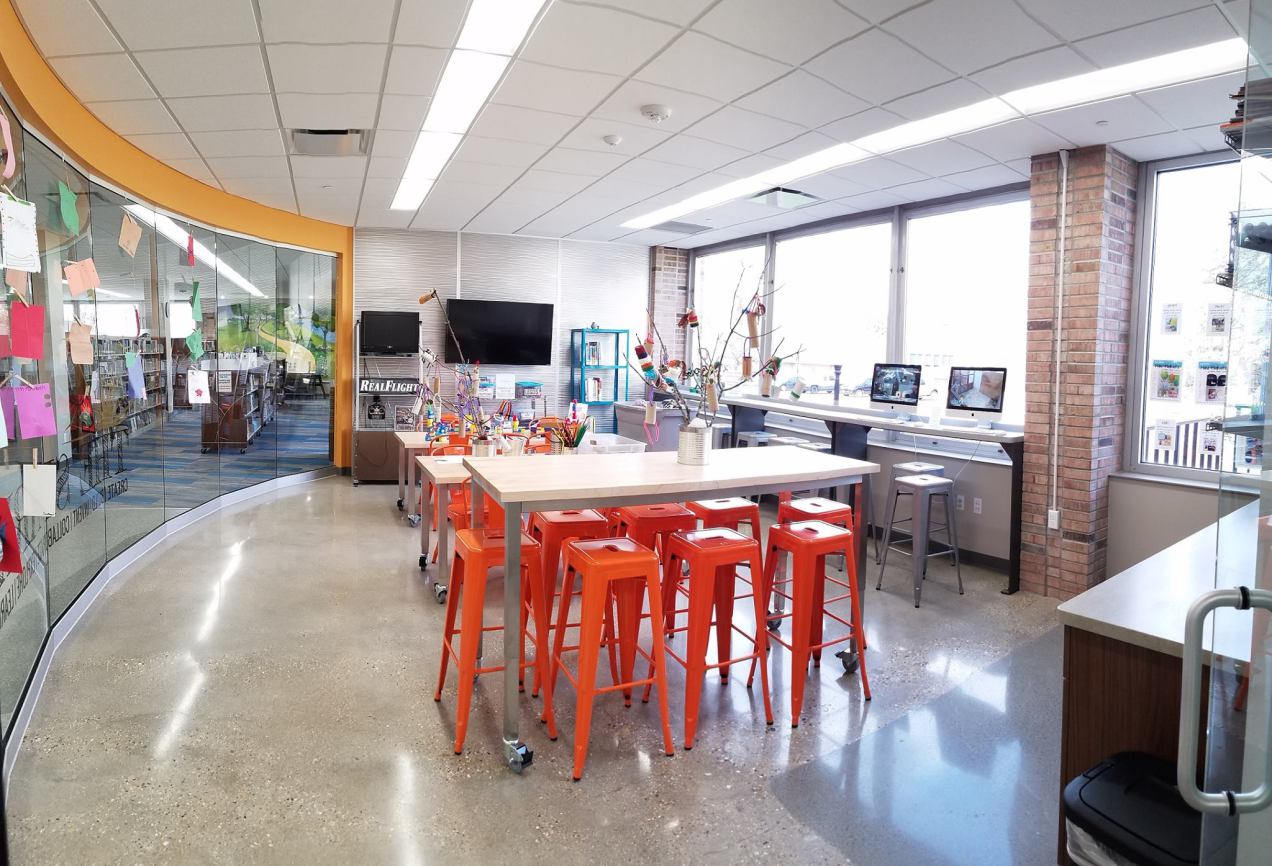 Library Hours
Monday: 10 a.m. to 8 p.m.
Tuesday: 10 a.m. to 8 p.m.
Wednesday: 10 a.m. to 6 p.m.
Thursday: 10 a.m. to 6 p.m.
Friday : 10 a.m. to 6 p.m.
Saturday: 10 a.m. to 4 p.m.
Sunday: 1 p.m. to 4 p.m.