Library Hours
Monday-Friday: 10:00 am to 6:00 pm
Saturday: 10:00 am to 4:00 pm
Sunday: CLOSED

In loving memory of Emmy Lou Olson. 
March 20, 2017 – February 1, 2019
Emmy was diagnosed with cancer just before her first birthday. She was a fierce warrior that battled her disease with courage and strength. She loved her toys and watching disney movies all day long, but mostly she loved her brother, Conner, and sister, Avery. Though she was here for a short time, she touched so many lives along the way. Nobody will ever forget your laugh and contagious smile. We love you Emmy Lou!
Each kit has a 2-week checkout period.
Call the library at 608-868-7462 or log on to SHARE to place a kit on hold!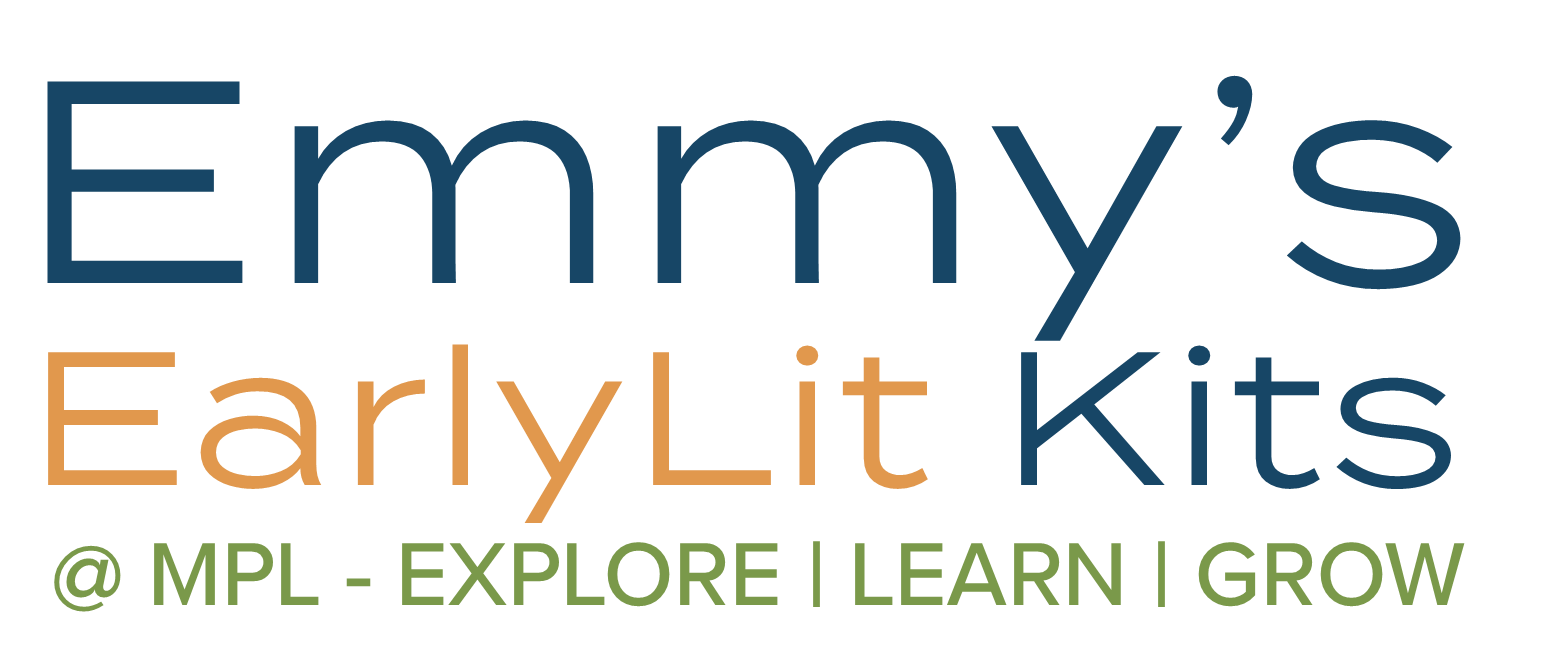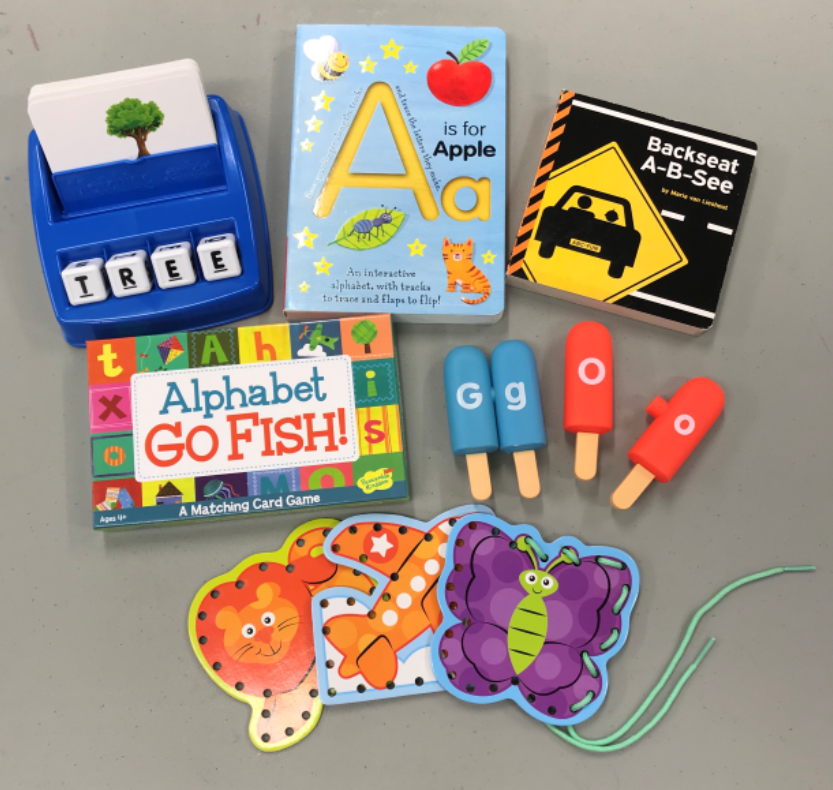 Backseat A-B-See, by Maria van LieshouT
A is for Apple, by Georgie Birkett
Alpha Pops
Alphabet Go Fish Game
Alphabet Wooden Lacing Cards
Matching Letter Game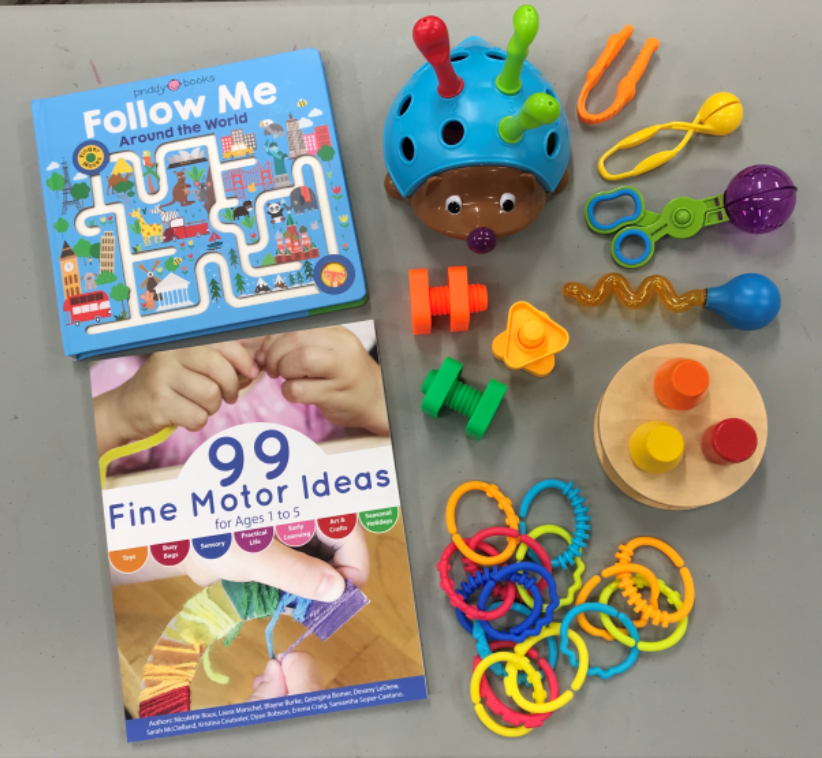 99 Fine Motor Ideas for Ages 1 to 5, by Nicolette Roux
Follow Me Around the World, by Roger Priddy
Spike The Hedgehog 
3-D Geometric Stacker 
Helping Hands fine Motor Tool Set
Links
Skoolzy Jumbo Nuts and Bolts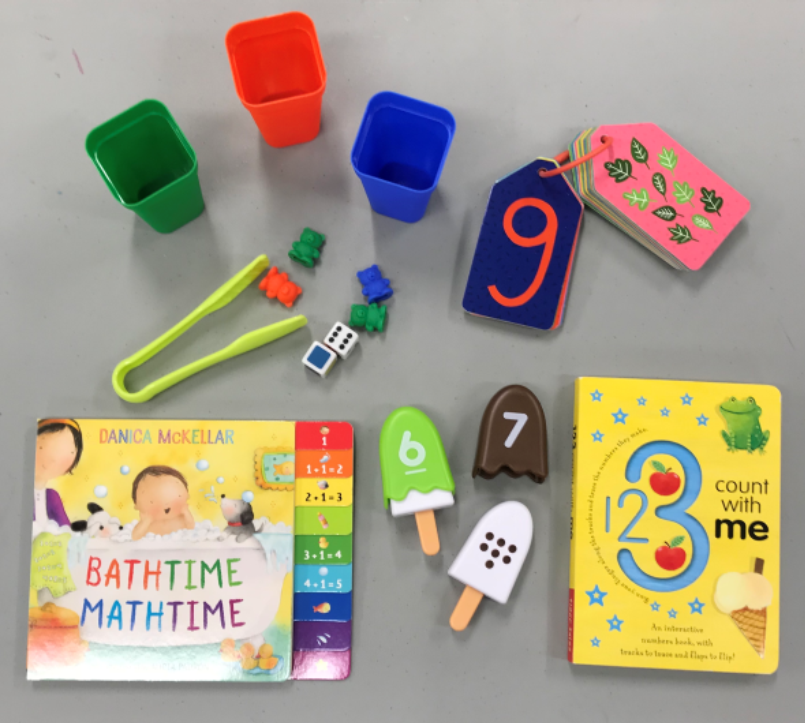 1-2-3 Count with Me, by Georgie Birkett
Bathtime Mathtime, by Danica Mckellar
Number Pops
Counting Bears
Counting Flash Cards
Plastic container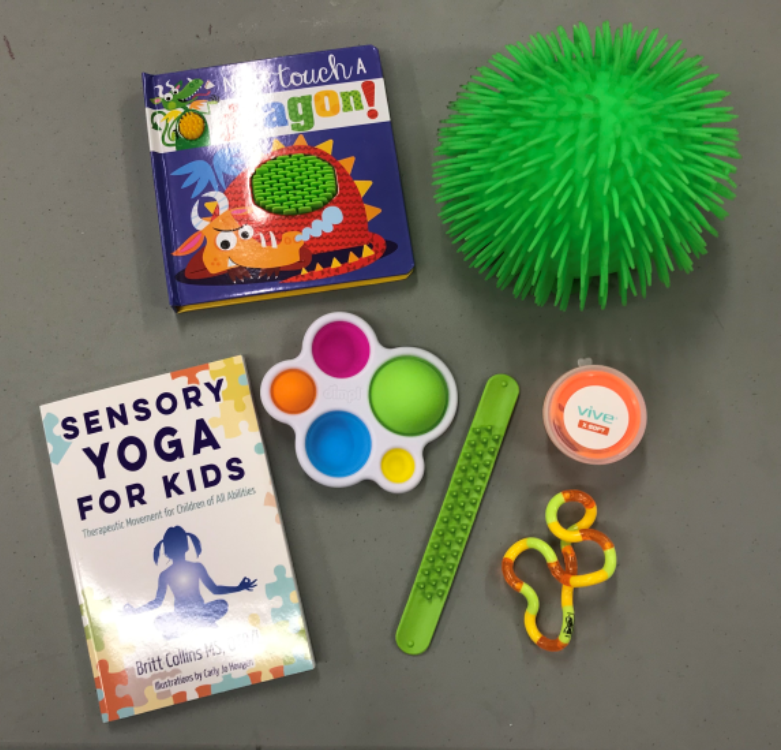 Never Touch a Dragon, by Stuart Lynch
Sensory Yoga for Kids, by Britt Collins
Jumbo Puffer Ball
Three (3) Tangle Jrs
Three (3) spikey slap bracelets
Fat Brain Dimpl
One (1) Vive Therapy putty
Plastic container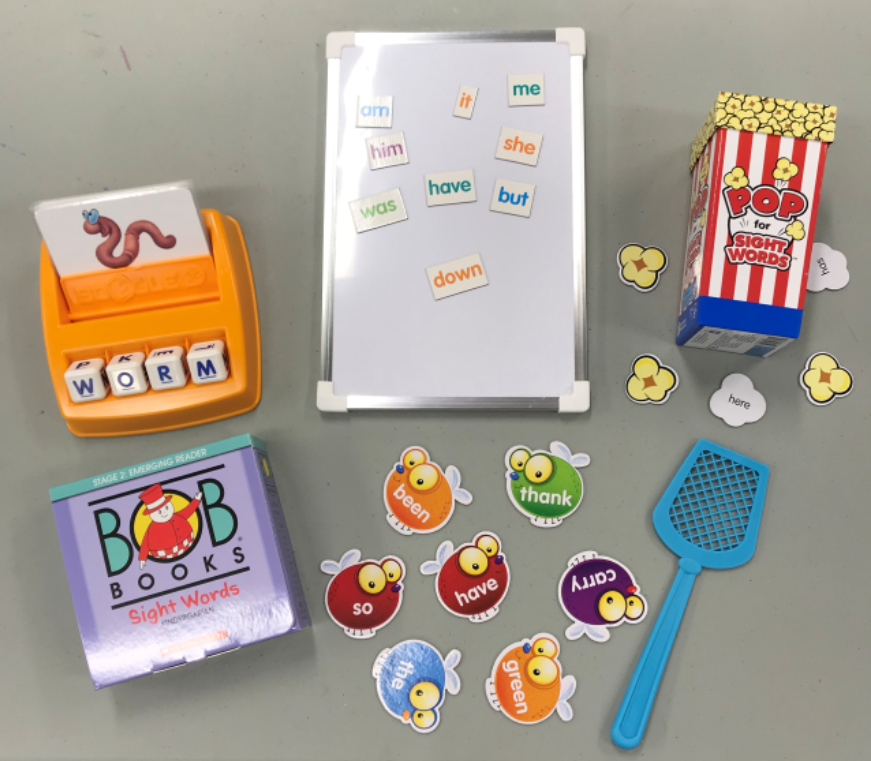 Bob Books, by Lynn Maslen Kertell )
One (1) Magnetic Board
Sight Word Swat Game
Boggle Jr. Game
Pop For Sight Words Game
Sight Word Magnets
Plastic container

Library Hours
Monday: 10 a.m. to 6 p.m.
Tuesday: 10 a.m. to 6 p.m.
Wednesday: 10 a.m. to 6 p.m.
Thursday: 10 a.m. to 6 p.m.
Friday : 10 a.m. to 6 p.m.
Saturday: 10 a.m. to 4 p.m.
Sunday: CLOSED