608-868-7462 | EMAIL US | 430 E. HIGH ST. MILTON, WI 53563
Sign up for our newsletter!
Library Hours
Monday-Tuesday: 10:00 am to 8:00 pm
Wednesday-Friday: 10:00 am to 6:00 pm
Saturday: 10:00 am to 4:00 pm
Sunday: 1:00 pm to 4:00 pm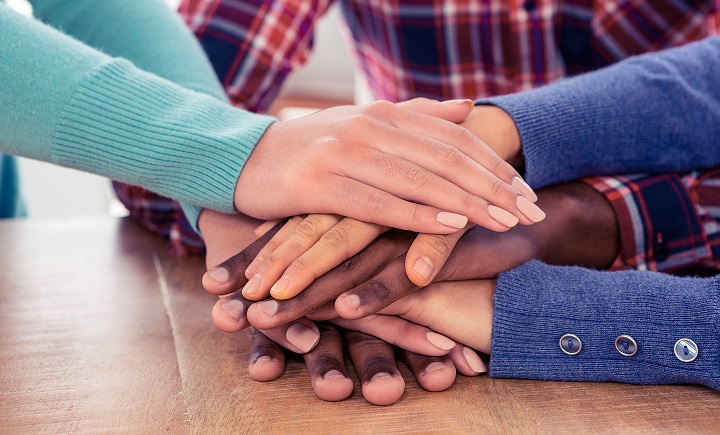 Friends of Milton Public Library Executive Board
President: Justin Watson
Vice President: Larry Laehn
Treasurer: Bill Wilson
Secretary: Ellen Cummings
Board Member: Kathy Leong
Board Member: Michael Stade
Board Member: Rob Roy
Thank you for being a Friend
Carolyn Dargevics
Kelly and Mike Czerwonka
Jessica Laehn
Larry and Mary Laehn
John Ziegler
Kathy Leong
Chris Lovell
Milly Babcock
Thank you for being a Friend
Ann Marie Waterhouse
Sarah L. Smith
Tina Smith
Don & Beth Vruwink
Broch Watson
Michael & Renee Kuehne
Antoinette Ploszaj
John & Carol Meland
Thank you for being a Friend
Wayne & Betsy Lubke
Ann & Frank McCulloch
Melinda Dull & Family
Briana & Dan Leeder
Skip & Wendy Hein Drew
Logan Vechinski & Katherine Tordoff
Caitlin Cadd
Thank you for being a Friend
Sherri Moore
Melania Hencheck
Susan Hocking-Clare
Cheryl Benedict
Martha & Brian Berninger
Dickie McMillan
Best Friends
Sarah Stuckey
Penny & Gary Shackelford
Patricia Murphy
Molly Moran
Business Friends
Coldwell Banker, The Reality Group
Michael Stade, Trivent
Lifetime Friends
Jim and Linda Lyke
Connie Bier Family
Cynthia Duecker
Ann Keen-Berg
Annette & Ken Smith (K&A Home Inspections)
Find out about the Friends of Milton Public Library

 

and become a member today!
Click HERE for the Friends Membership Brochure to see how you can support the Milton Public Library.

Click HERE to safely and easily pay for your membership online through PayPal. 
The Friends of Milton Public Library hosts a month-long book sale in March, July, and November. Donations of materials are gratefully accepted, but please read their Donation Guidelines. 
Our Purpose:
The Friends of Milton Public Library helps carry out the library's mission of opening doors for curious minds, nurturing learning and creativity, creating opportunities, and enriching lives by bringing people and ideas together. They provide an extra level of support not possible through the library's normal operating budget.
An elected board of trustees leads the Friends, and various committees—with the support of library staff—carry out the group's goals and mission.
Money raised through membership dues, fundraisers, and other initiatives allow the library to operate at a higher level by offering additional services, materials, and programs.

Support:
You can help support your library by becoming a member now. Membership is vital to the health of any organization, and whatever level of participation you choose (dues paying only, selective project involvement, and/or active participation as a board or committee member), you're guaranteed to meet new people and create new bonds with people you might already know. Furthermore, as a Friend, you will receive early admission to their book sales, be eligible for college scholarship opportunities, and be able to register in advance for special events.
Friends News:
SCHOLARSHIP:  The Friends awards a yearly scholarship. For this scholarship, the committee looked for students who have made the Milton Public Library a part of their educational and personal journey. The library offers several opportunities for students to volunteer, be a spokesperson for their peers, and make a difference at the library and in turn, for the community. The committee looked at a student's commitment to the library through these opportunities, how he or she represented the library, and the connections made with staff and community members through their work. Beyond that, the committee looked for a genuine appreciation of the library and what it represents. They sought out students who utilize the library for personal growth in the areas of reading, life-long learning, and skill development through the library's programs.


2020 Recipient: Lily Gritzmaker

2021 Recipient: Emily McNett


2022 Recipients: Henry Collins and Alexander Tarnutzer

2023 Recipients: Kennedy Carr, Holly Nguyen, and

Samantha Berebitsky

GRANT: The Friends of Milton Public Library received a $2,500 COVID Impact Grant from First Community Bank. The grant will go towards helping  

the library acquire a mix of resources ranging from additional online subscriptions to the tools they need to reignite the hands-on learning aspects of the SPARK and traditional programming for all ages.

GRAPHIC NOVEL COLLECTION: The Friends donated $1,000 as a nucleus for an adult graphic novel collection. 
STORY GARDENS BENCHES: The Friends sponsored six benches for Story Gardens, the library's outdoor garden space.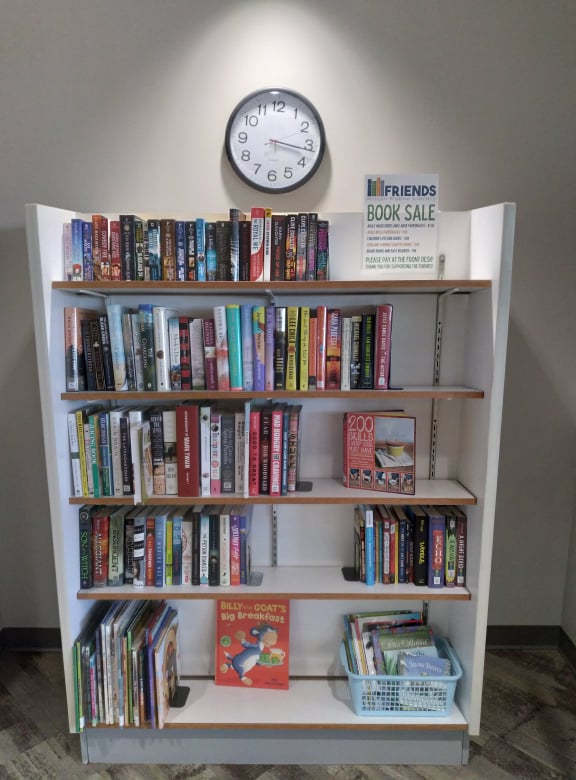 On-Going  Booksale!
We now have a way for you to experience a Friends of the Milton Public Library book sale year round!
We now have a bookshelf in the Quiet Room that has donated and withdrawn books you can purchase anytime during library hours. Prices remain between 10 cents and $1.00, and staff will continually add new books. Payments can be made at the Circulation Desk.

Library Hours
Monday: 10 a.m. to 8 p.m.
Tuesday: 10 a.m. to 8 p.m.
Wednesday: 10 a.m. to 6 p.m.
Thursday: 10 a.m. to 6 p.m.
Friday : 10 a.m. to 6 p.m.
Saturday: 10 a.m. to 4 p.m.
Sunday: 1 p.m. to 4 p.m.
Last Updated on August 25, 2023.