608-868-7462 | EMAIL US | 430 E. HIGH ST. MILTON, WI 53563
Sign up for our newsletter!
Library Hours
Monday-Tuesday: 10:00 am to 8:00 pm
Wednesday-Friday: 10:00 am to 6:00 pm
Saturday: 10:00 am to 4:00 pm
Sunday: 1:00 pm to 4:00 pm

SEE WHAT'S HAPPENING AT THE LIBRARY
Story Time with Ms. Jayme!
October 3 & 5 – Bones
October 10 & 12 – Piggies in the Pumpkin Patch
October 17 – NO STORYTIME –

Meet Jayme at Crossridge Park (by the YMCA) for a Halloween StoryWalk®. Wear your costume and collect treats as you walk the path!
October 19 – Sweet & Sour
October 24 & 26 – Halloween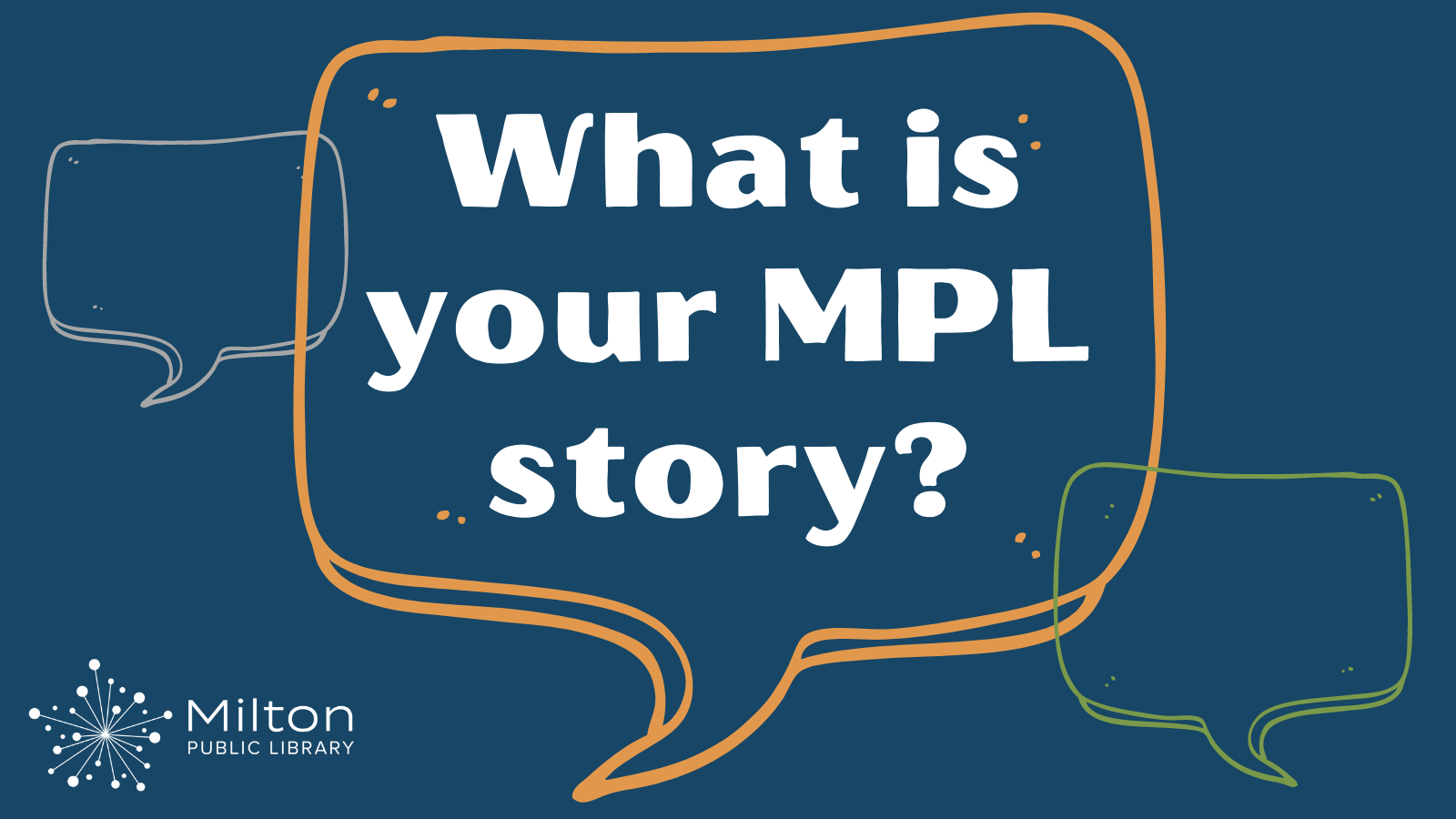 People tell us all the time that Milton Public Library has had a positive impact on their lives. You may come for entertainment, personal growth, to learn something new, or for career/professional development. If you've attended classes or programs, borrowed materials, used our computers, are a fan of our online resources, or you simply hang out in the library, we want to hear from you!
Tuesday, October 18, 6-7 pm
Join Sara Ennocenti, from Extension Rock County, for a special presentation on bone health. Learn how to care for your bones with proper nutrition and healthy exercises. We'll even make smoothies to help give your bones a refreshing boost!
Please call 608-868-7462 to register by October 11.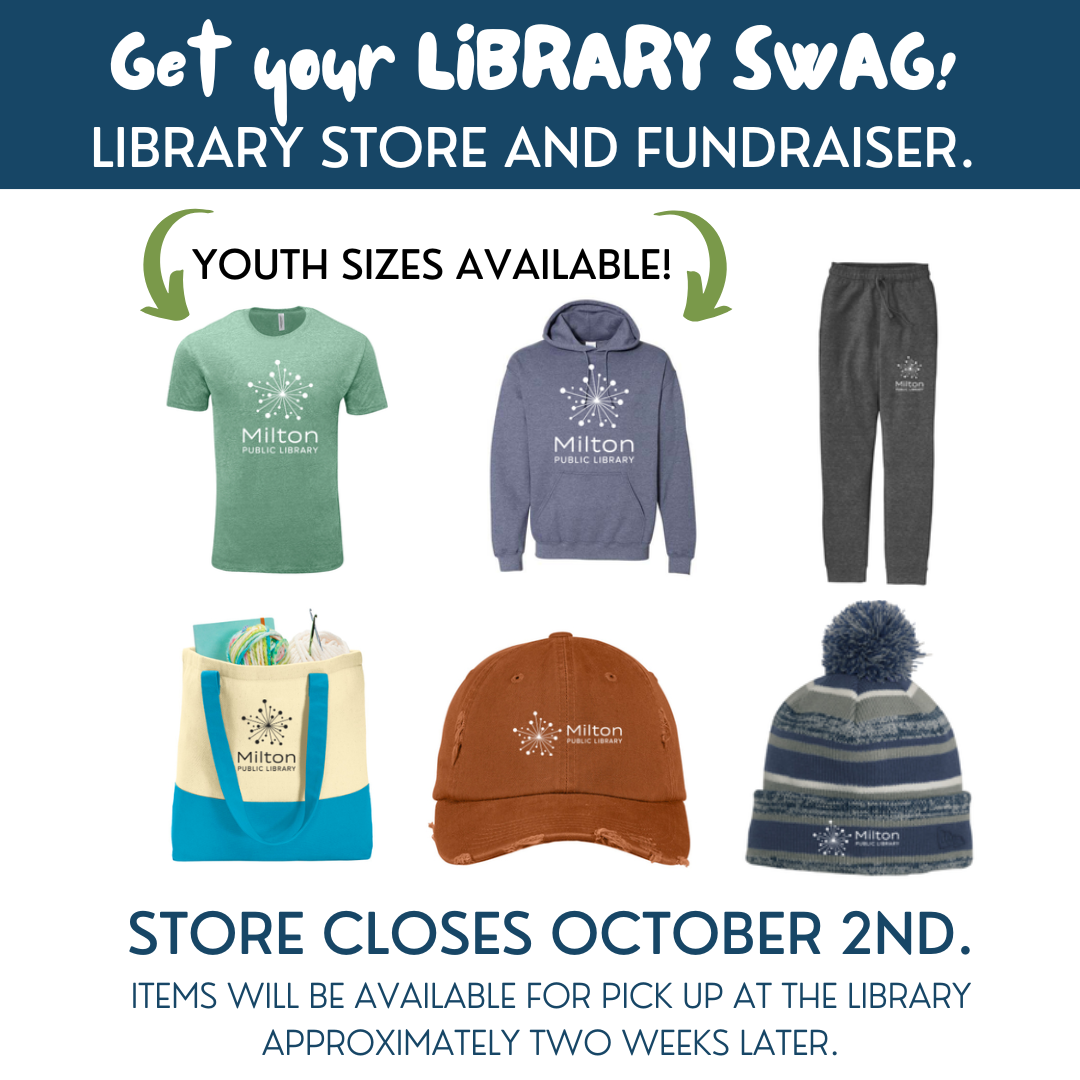 Help support the library by getting your own library merchandise! The store will be open until October 2. All orders will ship to the library & we will call you when they are ready to be picked up!
Playing in the Dirt!
Saturday, October 8, 1-2:30 pm
Let's get dirty! Dip your feet into the crazy life of houseplants. Learn all about houseplants then pot and take home your very own plant.
Space is limited. Please call the library to register. This event is sponsored by PBS Wisconsin Education and is appropriate for kids ages 7-12.
October 1-9
Enjoy the story The Listening Walk by Paul Showers while logging miles for the Ice Age Trail Mammoth Hike Challenge 2022!
Start at the trailhead for the Storrs Lake Segment of the Ice Age Trail and follow the StoryWalk® signs clockwise along a half-mile trail.
All ages are welcome to participate!
Milton Community French Club
3rd Tuesday of the month, 6:30 pm
Join retired French teacher, Michele La Pean-Usher, for the first meeting of an informal French Club at the library for French conversations, study help, activities, and more. Open to students studying French and adults who wish to practice their French. Virtual option is available HERE.
To register please call the library.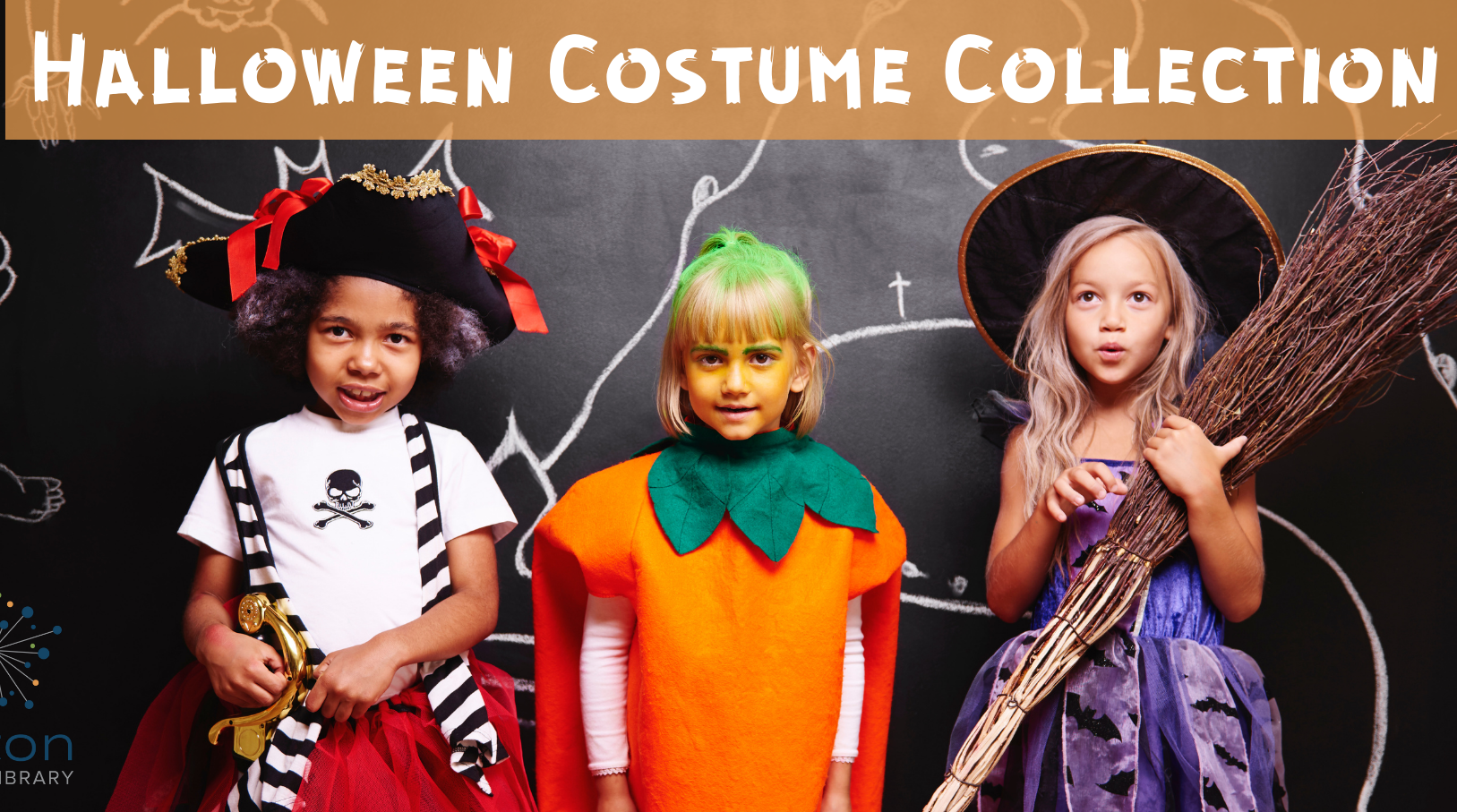 Families are invited to donate new or gently used, clean Halloween costumes for babies and youth during the month of September. Recycle those old costumes that were only worn once and help local families in need.
All children are invited to choose a costume during our distribution event held September 29-October 2!
October 1-28
Anyone ages 5 and up is welcome to join the fun of our Amateur Photography Contest. All submissions are due by October 28. Photographs will be judged by professional photographers and displayed throughout the library in November.

Library Hours
Monday: 10 a.m. to 8 p.m.
Tuesday: 10 a.m. to 8 p.m.
Wednesday: 10 a.m. to 6 p.m.
Thursday: 10 a.m. to 6 p.m.
Friday : 10 a.m. to 6 p.m.
Saturday: 10 a.m. to 4 p.m.
Sunday: 1 p.m. to 4 p.m.