608-868-7462 | EMAIL US | 430 E. HIGH ST. MILTON, WI 53563
Sign up for our newsletter!
Library Hours
Monday-Tuesday: 10:00 am to 8:00 pm
Wednesday-Friday: 10:00 am to 6:00 pm
Saturday: 10:00 am to 4:00 pm
Sunday: 1:00 pm to 4:00 pm
Library Closed in obervance of Labor Day
Saturday, Sept. 3 - Monday, Sept. 5, 2022

SEE WHAT'S HAPPENING AT THE LIBRARY
Story Time with Ms. Jayme!
August 1 & 3 – Painting
August 8 & 10 – Swimming
August 15 & 17 – Felines
Last 2 weeks of August – End of Summer Story Time Break with NO STORY TIME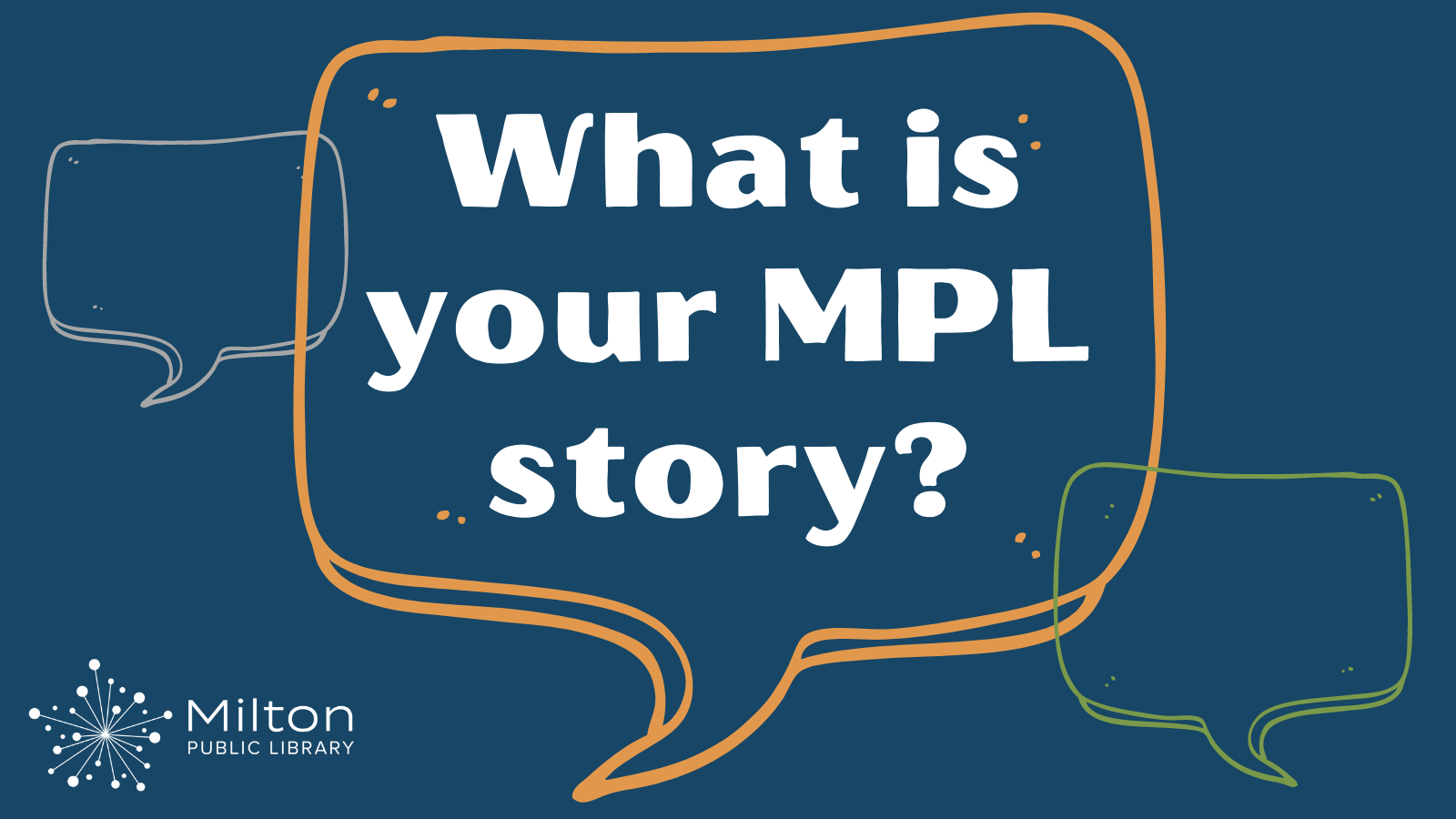 People tell us all the time that Milton Public Library has had a positive impact on their lives. You may come for entertainment, personal growth, to learn something new, or for career/professional development. If you've attended classes or programs, borrowed materials, used our computers, are a fan of our online resources, or you simply hang out in the library, we want to hear from you!
June 14-August 23, Select Tuesdays, 2-2:45 pm
Each meeting we will discuss books! Books we love, books we didn't like, books we devoured, and books we didn't finish, all while enjoying free snacks! If you are a 9-12-year-old that enjoys reading, talking about, and discovering new books, join us every 2nd and 4th Tuesday. No registration required.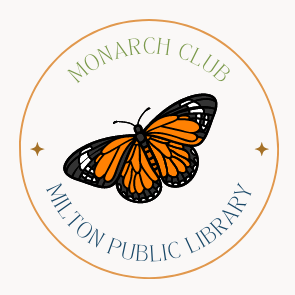 Thursday, August 18, 4-5 pm
Thursday, September 8, 4-5 pm
Calling all citizen scientists! Do you want to learn about monarch butterflies, why they are important to our environment,  and how to keep them? You can look forward to crafts, learning the butterfly life cycle, identifying milkweed, and creating a Monarch habitat to raise Monarchs from caterpillar to butterfly in the library all summer! The club will meet through September. Open to all ages!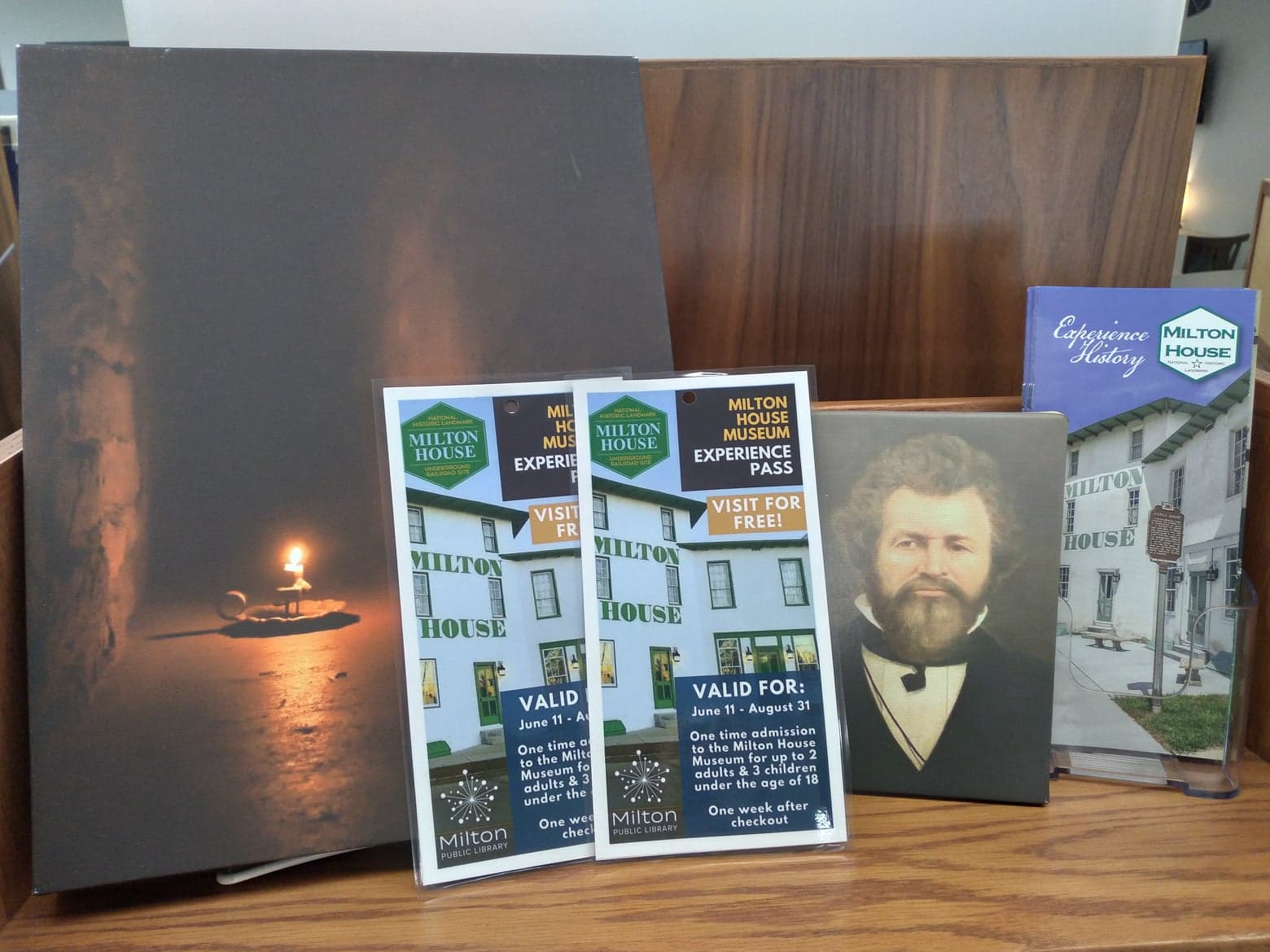 Milton House Museum Experience Pass
Ever want to visit the Milton House? Now you can for free with your library card!
We now have 2 Milton House Museum experience passes available for checkout.  Each pass is good for free admission to the museum for up to 2 adults and 3 children 18 and under.
Passes cannot be placed on hold and are only availale at the Circulation Desk. Passes are good for one week after check out. 
Travel to another part of the world with our Travel with MPL kits! Learn about another country and culture by reading books, movies, cooking, listening to music, and playing games!

Library Hours
Monday: 10 a.m. to 8 p.m.
Tuesday: 10 a.m. to 8 p.m.
Wednesday: 10 a.m. to 6 p.m.
Thursday: 10 a.m. to 6 p.m.
Friday : 10 a.m. to 6 p.m.
Saturday: 10 a.m. to 4 p.m.
Sunday: 1 p.m. to 4 p.m.