608-868-7462 | EMAIL US | 430 E. HIGH ST. MILTON, WI 53563
Sign up for our newsletter!
Library Hours
Monday-Tuesday: 10:00 am to 8:00 pm
Wednesday-Friday: 10:00 am to 6:00 pm
Saturday: 10:00 am to 4:00 pm
Sunday: 1:00 pm to 4:00 pm
Closed in Observance of Memorial Day
Saturday, May 27-Monday, May 29, 2023

Thanks to a generous Thrivent Action Teams donation, we now have picture book kits available to help families work through tough topics.
Each kit has a 2-week checkout period.
Call the library at 608-868-7462 or log on to SHARE to place a kit on hold!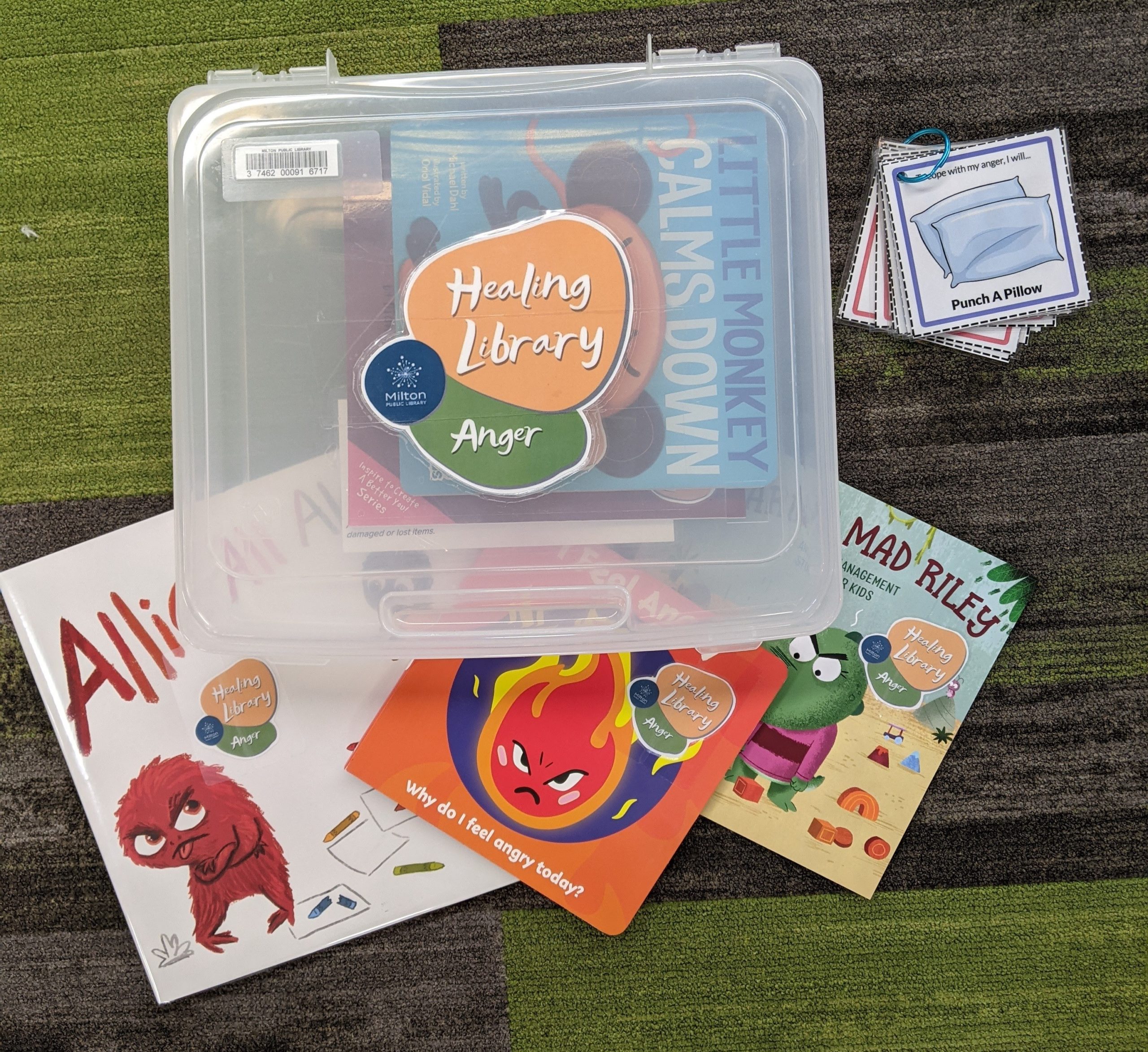 A Little Spot of Anger: A Story About Managing Big Emotions by: Diane Alber
Allie All Along by:

Sarah Lynne Reul

Roaring Mad Riley: An Anger Management Story for Kids  by:

Allison Szczecinski & Dean Gray

Little Monkey Calms Down by: Michael Dahl
I Feel Angry
Anger Management Skill Cards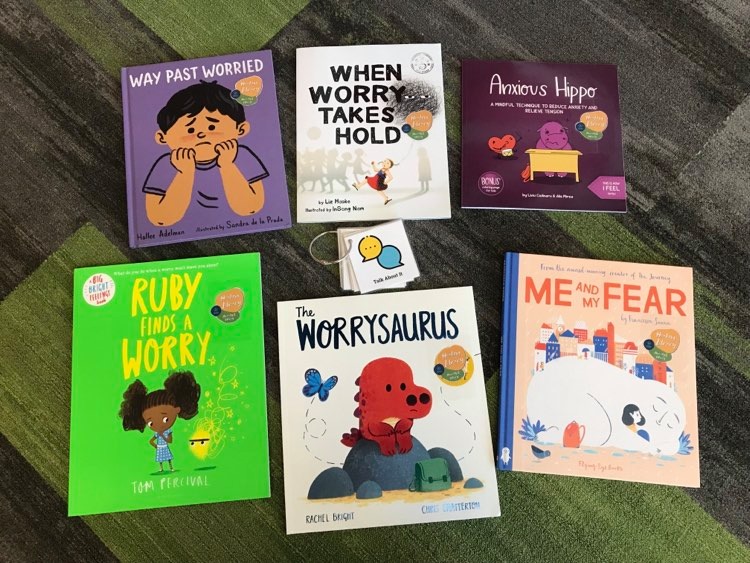 The Worrysaurus by: Rachel Bright
Me And My Fear by: Francesca Sanna
Ruby Finds a Worry by: Tom Percival
Anxious Hippo by: Liviu Ciulinaru
Way Past Worried by: Halle Adelman
When Worry Takes Hold by: Liz Haske
Worry Coping Cards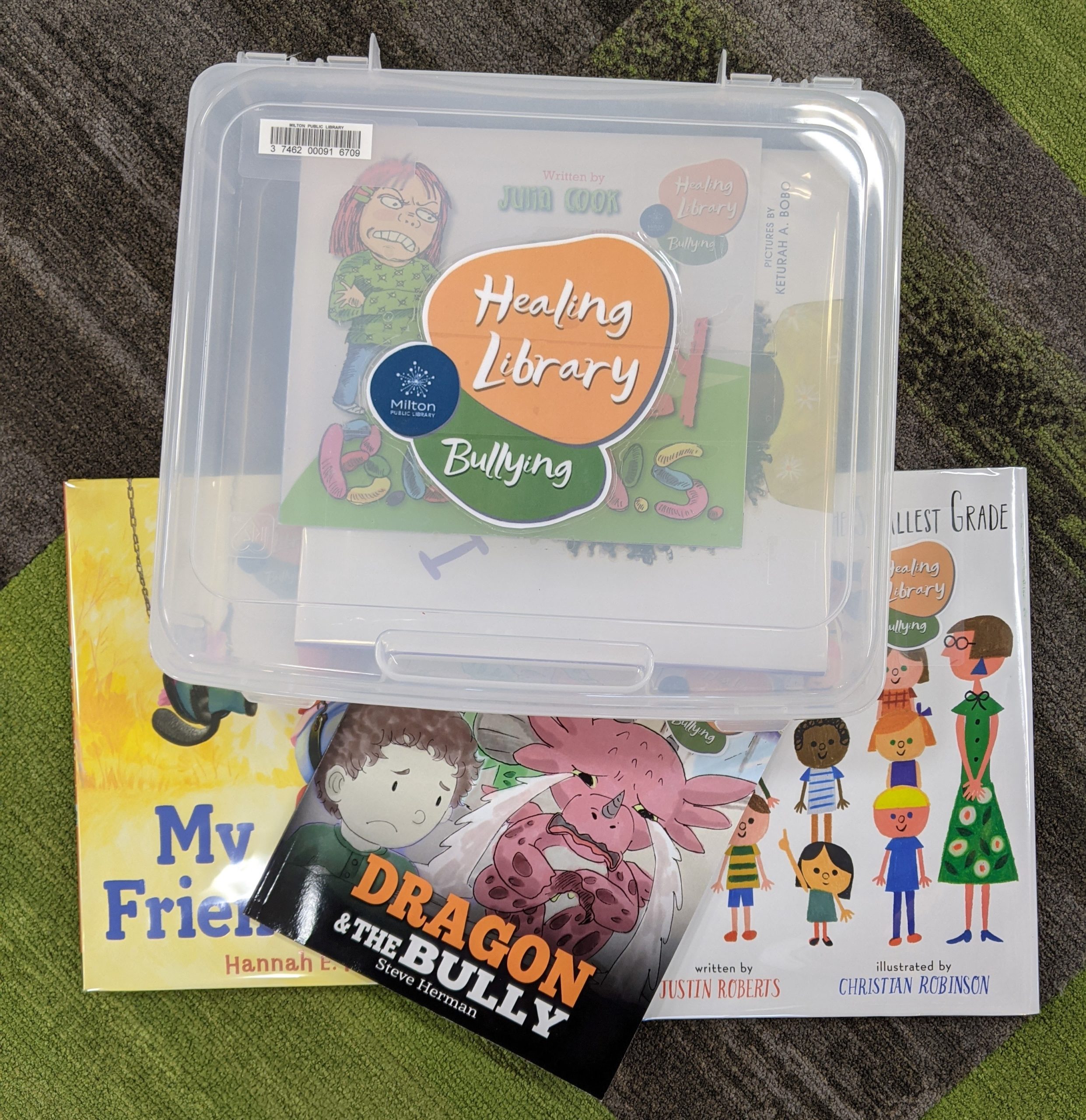 Bully B.E.A.N.S. by: Julia Cook
Dragon and the Bully by: Steve Herman
The Smallest Girl in the Smallest Grade by: Justin Roberts
I Am Enough by: Grace Byers
My Friend Maggie by: Hannah E. Harrison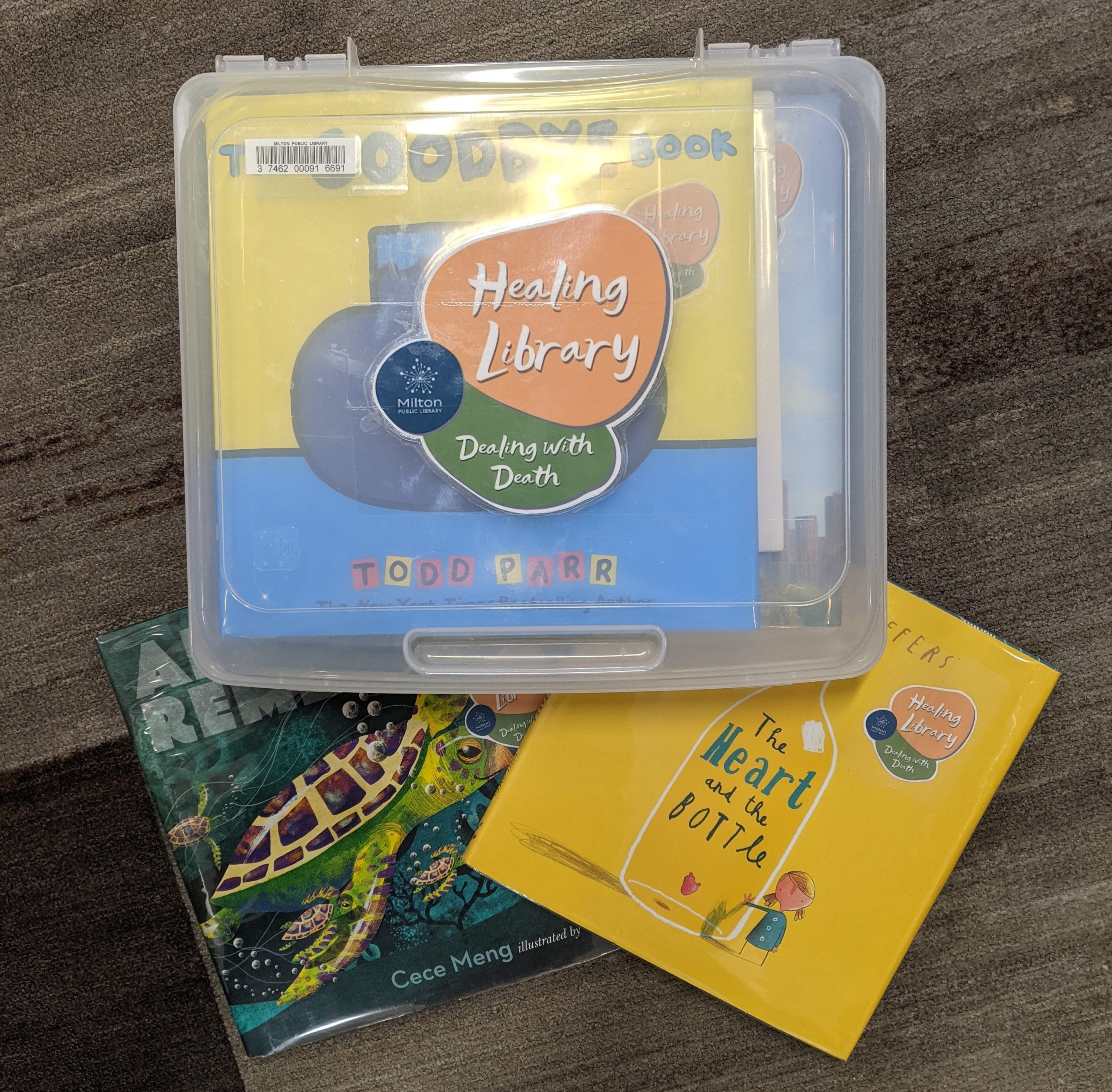 The Heart and the Bottle by: Oliver Jeffers
Always Remember by: Cece Meng
The Goodbye Book by: Todd Parr
Missing Mommy: A Book About Bereavement by: Rebecca Cobb
The Dead Bird by: Margaret Wise Brown
Ida Always by: Caron Levis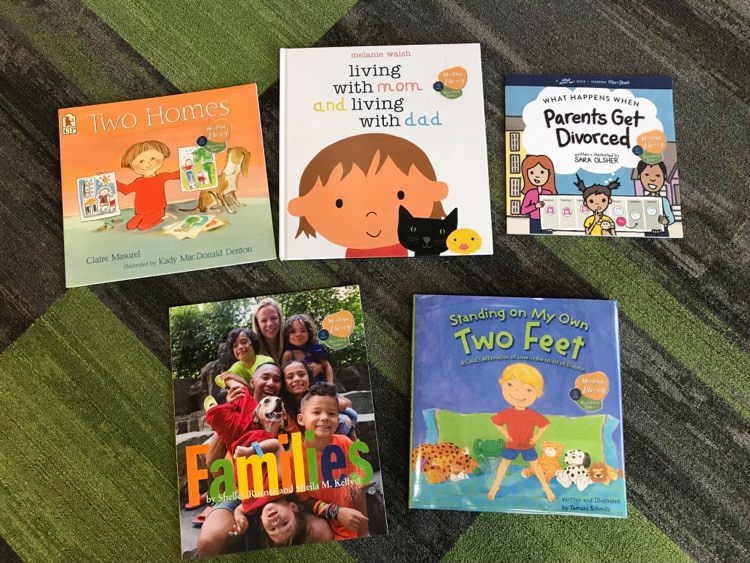 Living With Mom and Living With Dad by: Melanie Walsh

Two Homes by: Claire Masurel

Standing On My Own Two Feet by: Tamara Schmitz

Families by: Shelley Rotner

What Happens When Parents Get Divorced by: Sara Olsher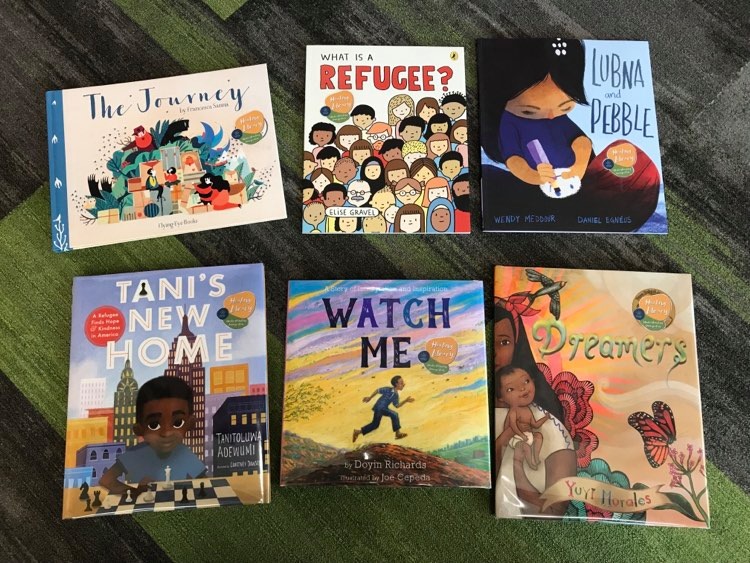 Lubna and Pebble by: Wendy Meddour
Watch Me by:

Doyin Richards

What is a Refugee?  by:

Elise Gravel

Tan's New Home by:

Tanitoluwa Adewumi

The Journey by: Francesca Sanna
Dreamers by: Yuyi Morales

Library Hours
Monday: 10 a.m. to 8 p.m.
Tuesday: 10 a.m. to 8 p.m.
Wednesday: 10 a.m. to 6 p.m.
Thursday: 10 a.m. to 6 p.m.
Friday : 10 a.m. to 6 p.m.
Saturday: 10 a.m. to 4 p.m.
Sunday: 1 p.m. to 4 p.m.