Library Hours
Monday-Tuesday: 10:00 am to 8:00 pm
Wednesday-Friday: 10:00 am to 6:00 pm
Saturday: 10:00 am to 4:00 pm
Sunday: 1:00 pm to 4:00 pm

Thanks to a generous Thrivent Action Teams donation, we now have picture book kits available to help families work through tough topics.
Each kit has a 2-week checkout period.
Call the library at 608-868-7462 or log on to SHARE to place a kit on hold!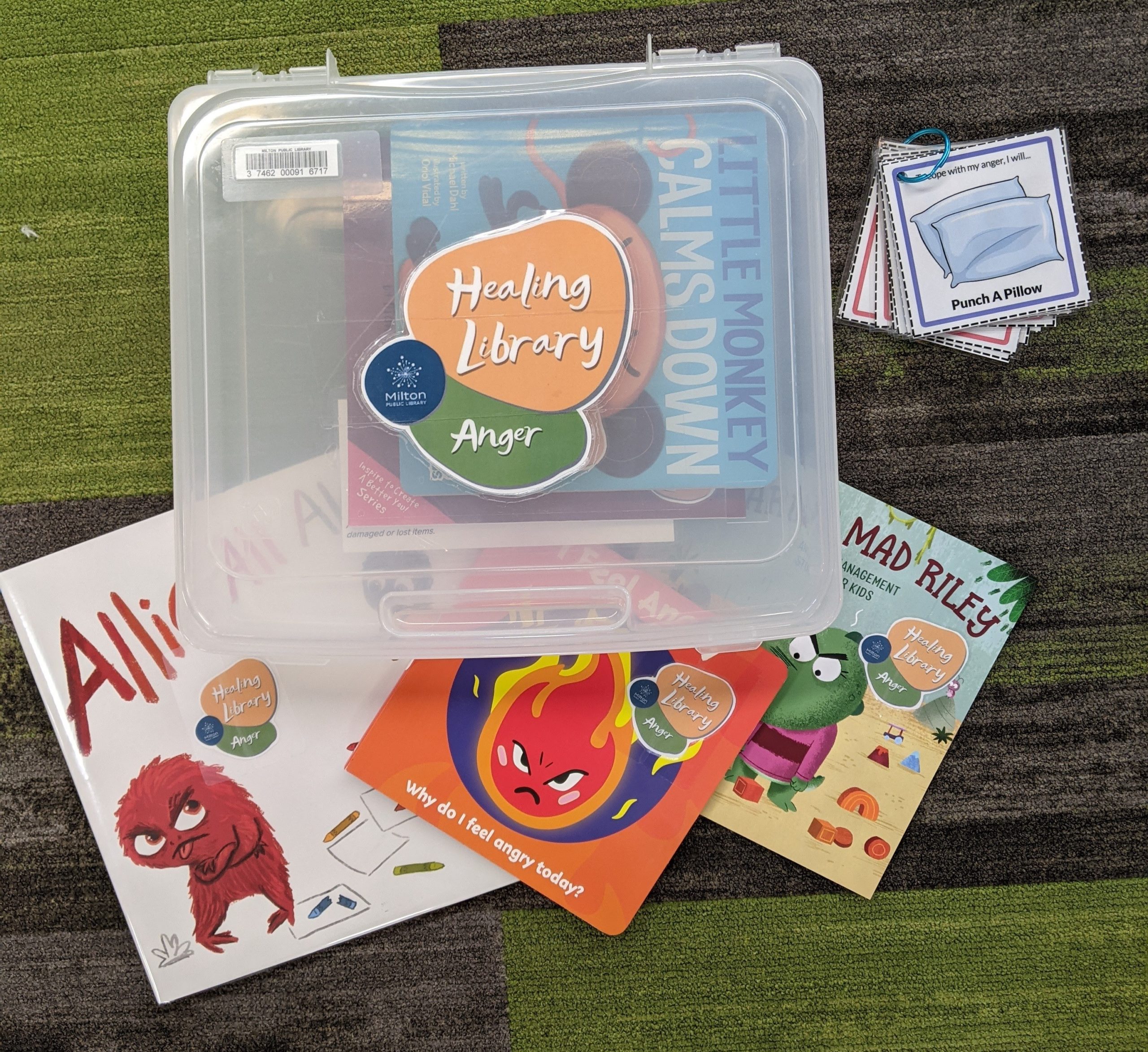 A Little Spot of Anger: A Story About Managing Big Emotions by: Diane Alber
Allie All Along by:

Sarah Lynne Reul

Roaring Mad Riley: An Anger Management Story for Kids  by:

Allison Szczecinski & Dean Gray

Little Monkey Calms Down by: Michael Dahl
I Feel Angry
Anger Management Skill Cards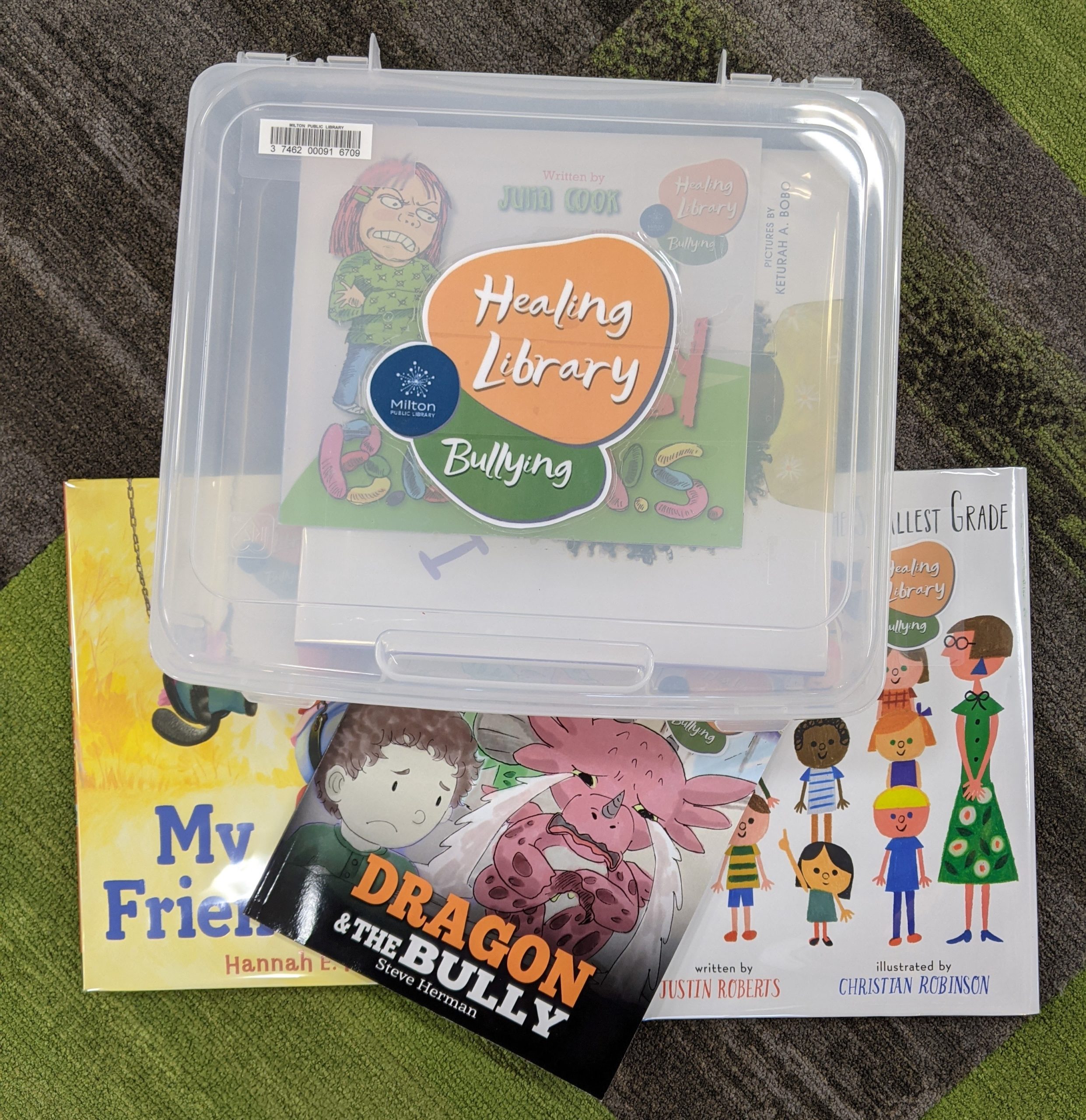 Bully B.E.A.N.S. by: Julia Cook
Dragon and the Bully by: Steve Herman
The Smallest Girl in the Smallest Grade by: Justin Roberts
I Am Enough by: Grace Byers
My Friend Maggie by: Hannah E. Harrison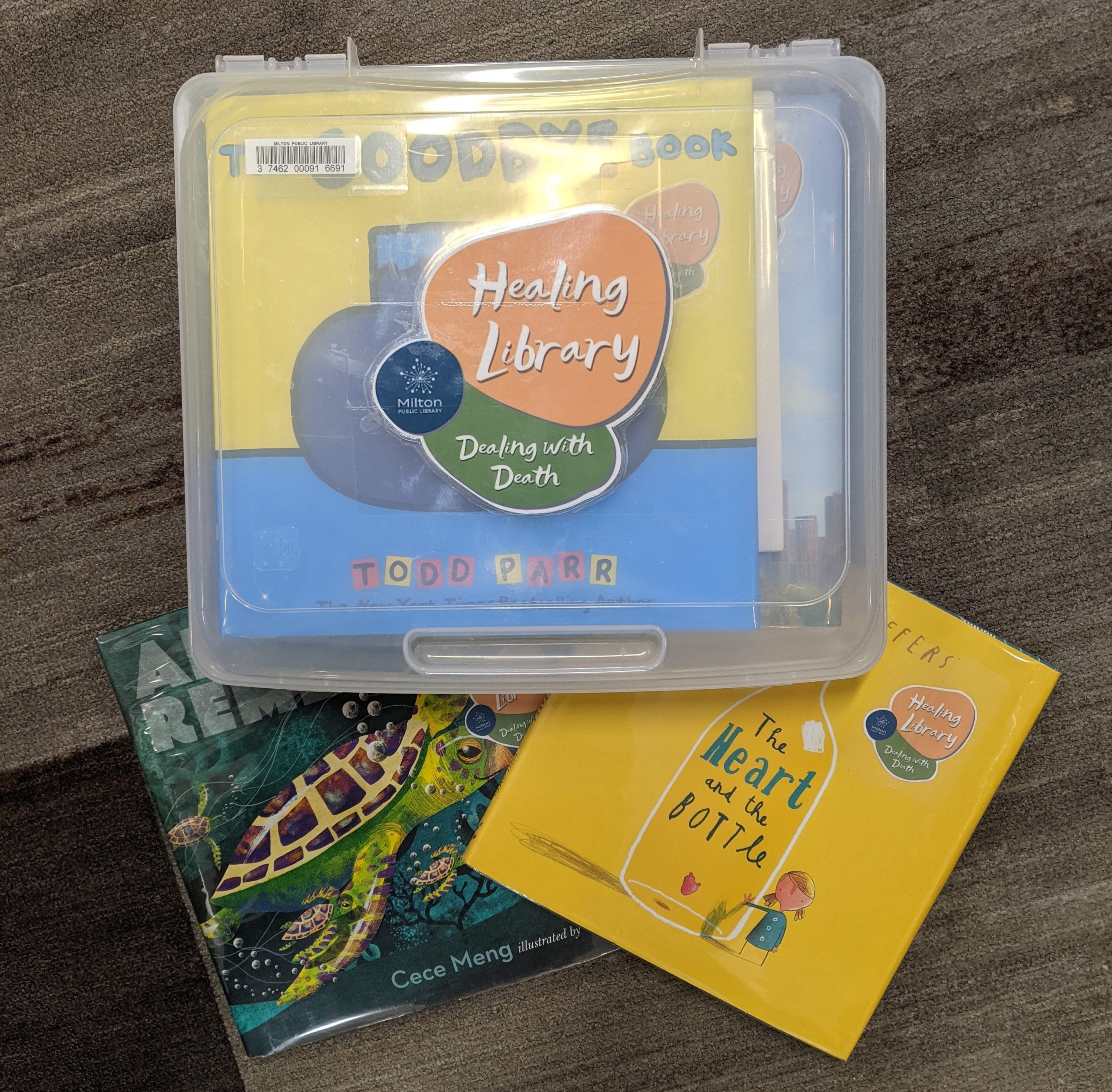 The Heart and the Bottle by: Oliver Jeffers
Always Remember by: Cece Meng
The Goodbye Book by: Todd Parr
Missing Mommy: A Book About Bereavement by: Rebecca Cobb
The Dead Bird by: Margaret Wise Brown
Ida Always by: Caron Levis

Library Hours
Monday: 10 a.m. to 8 p.m.
Tuesday: 10 a.m. to 8 p.m.
Wednesday: 10 a.m. to 6 p.m.
Thursday: 10 a.m. to 6 p.m.
Friday : 10 a.m. to 6 p.m.
Saturday: 10 a.m. to 4 p.m.
Sunday: 1 p.m. to 4 p.m.