608-868-7462 | EMAIL US | 430 E. HIGH ST. MILTON, WI 53563
Sign up for our newsletter!
Library Hours
Monday-Tuesday: 10:00 am to 8:00 pm
Wednesday-Friday: 10:00 am to 6:00 pm
Saturday: 10:00 am to 4:00 pm
Sunday: 1:00 pm to 4:00 pm

Are you looking into ways to bring mindfulness into your life? How could being more intentional change your relationships and work? 
Our Mindfulness Care Pack Kits were put together with you in mind. We have a kit for adults, teens, and tweens. Each kit has books, videos, games, and activities to help you become more mindful and increase your well-being.
Each kit has a 3-week checkout period.
Call the library at 608-868-7462 or log on to SHARE to place a kit on hold!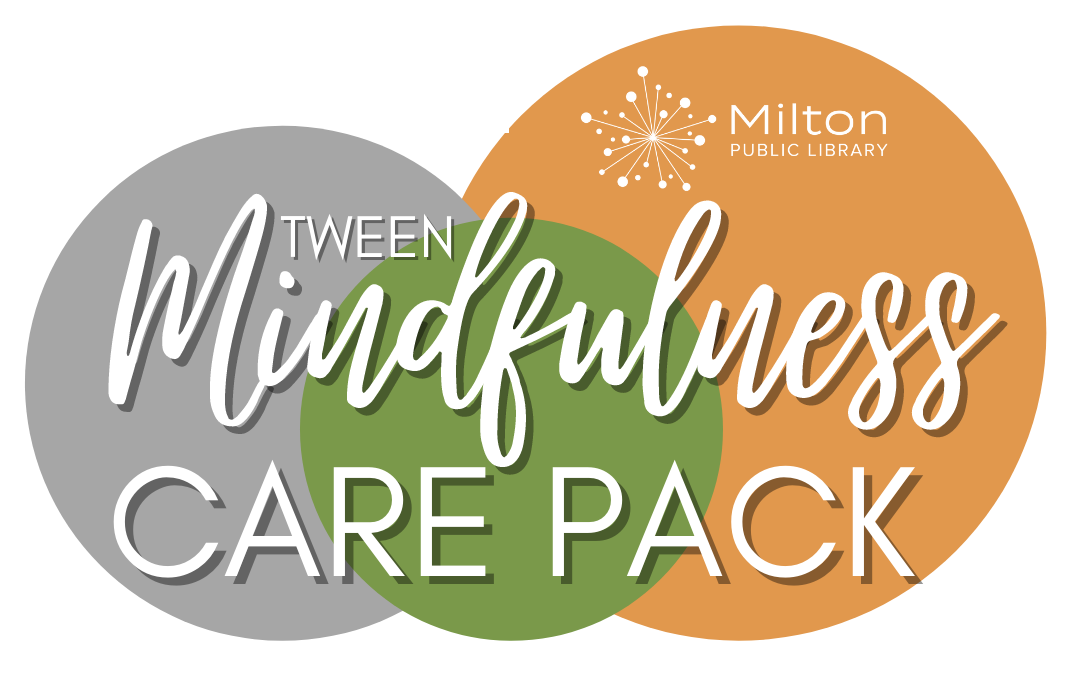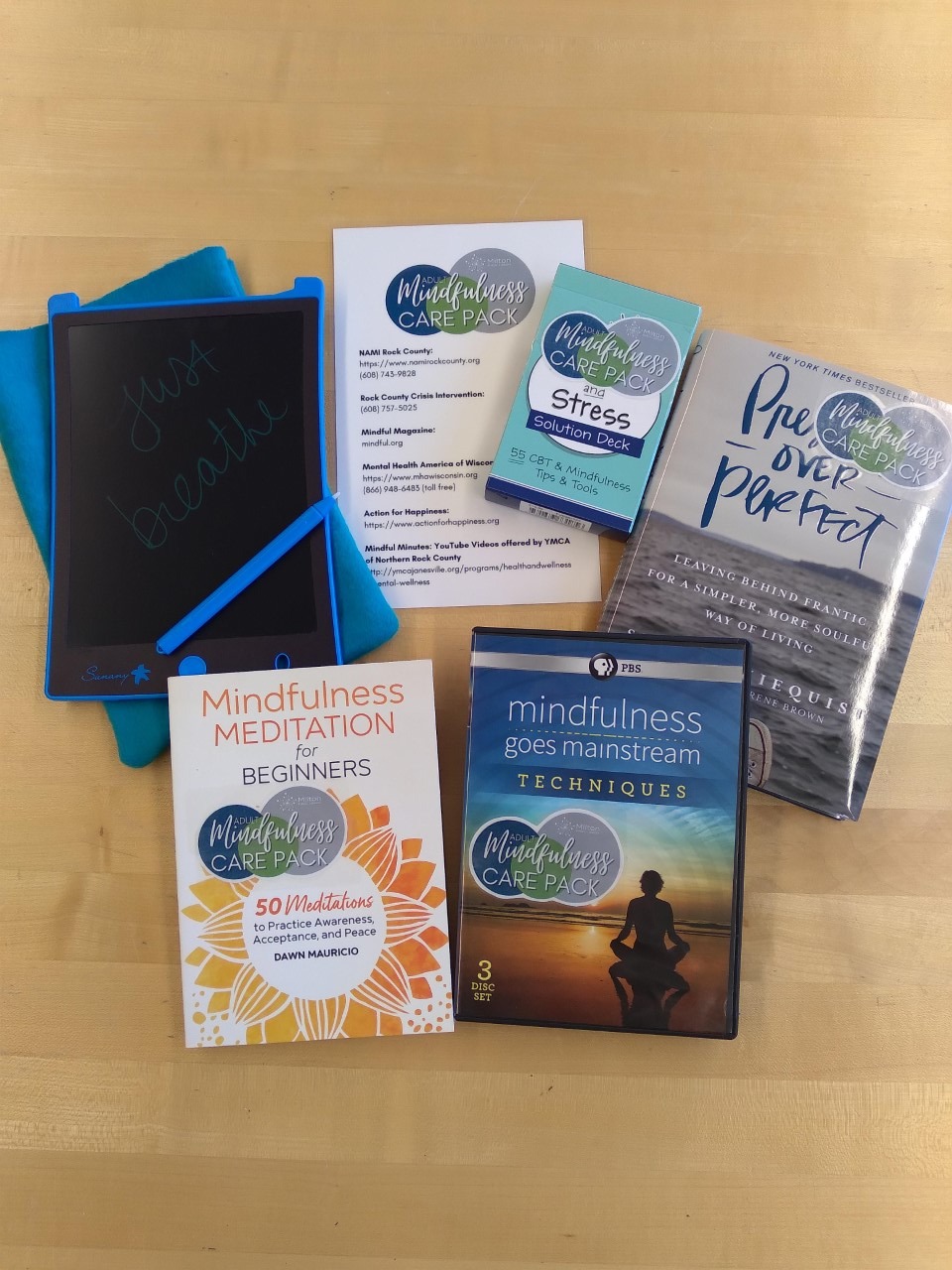 LCD Drawing Tablet (with pen & fabric sleeve)
Anxiety and Stress Solution Deck of Cards (55 cards)
Presen Over Perfect, by Shauna Niequist
Mindfulness Meditation for Beginners, by Dawn Mauricio
Mindfulness Goes Mainstream: Techniques DVD
Bag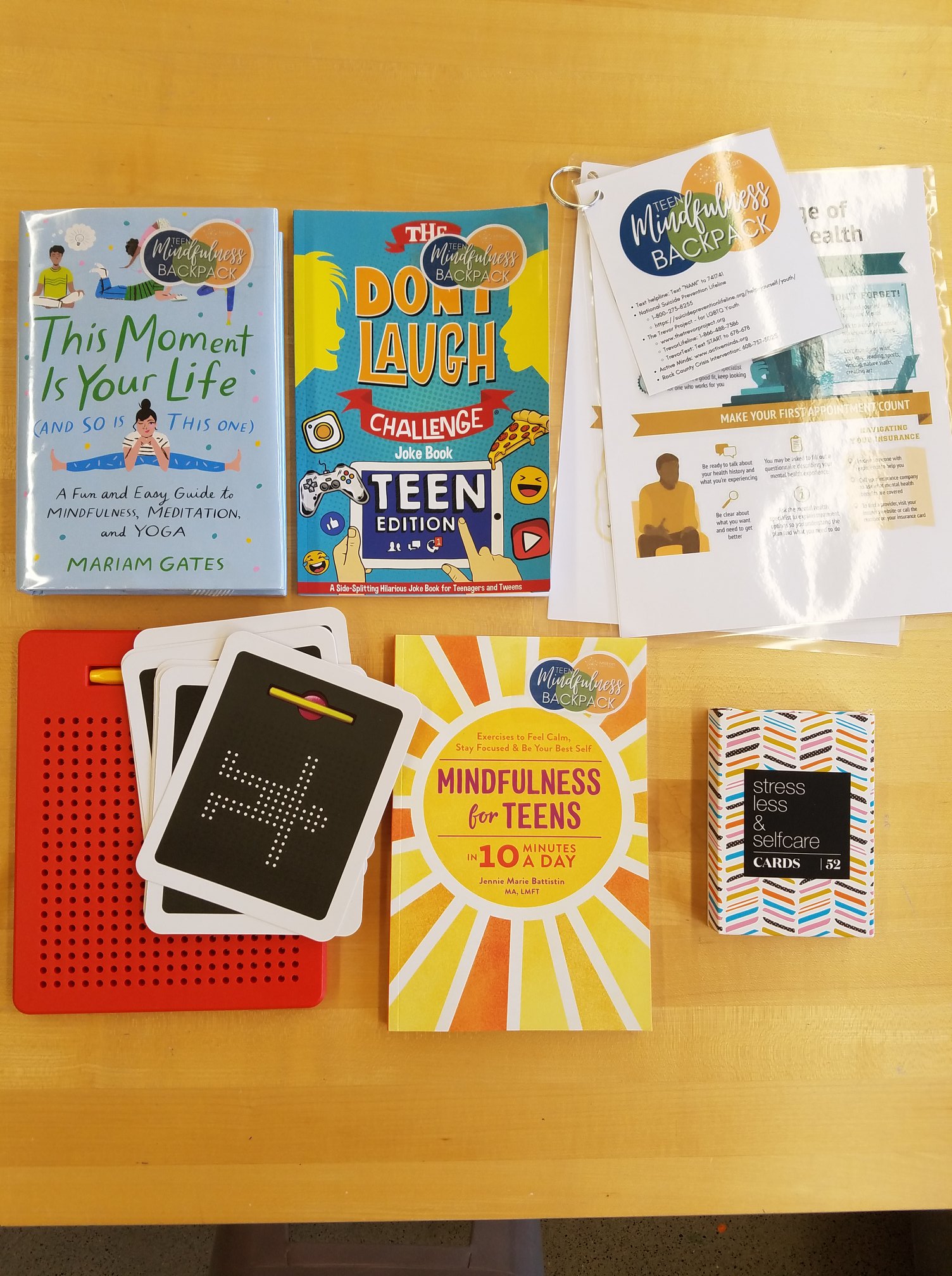 Magnetic Drawing Board
Stress Less & Self Care Playing Cards
Mindfulness for Teens in 10 Minutes a Day, by Jeannie Battistin
This Moment is Your Life, by Mariam Gates
Don't Laugh Challenge
Backpack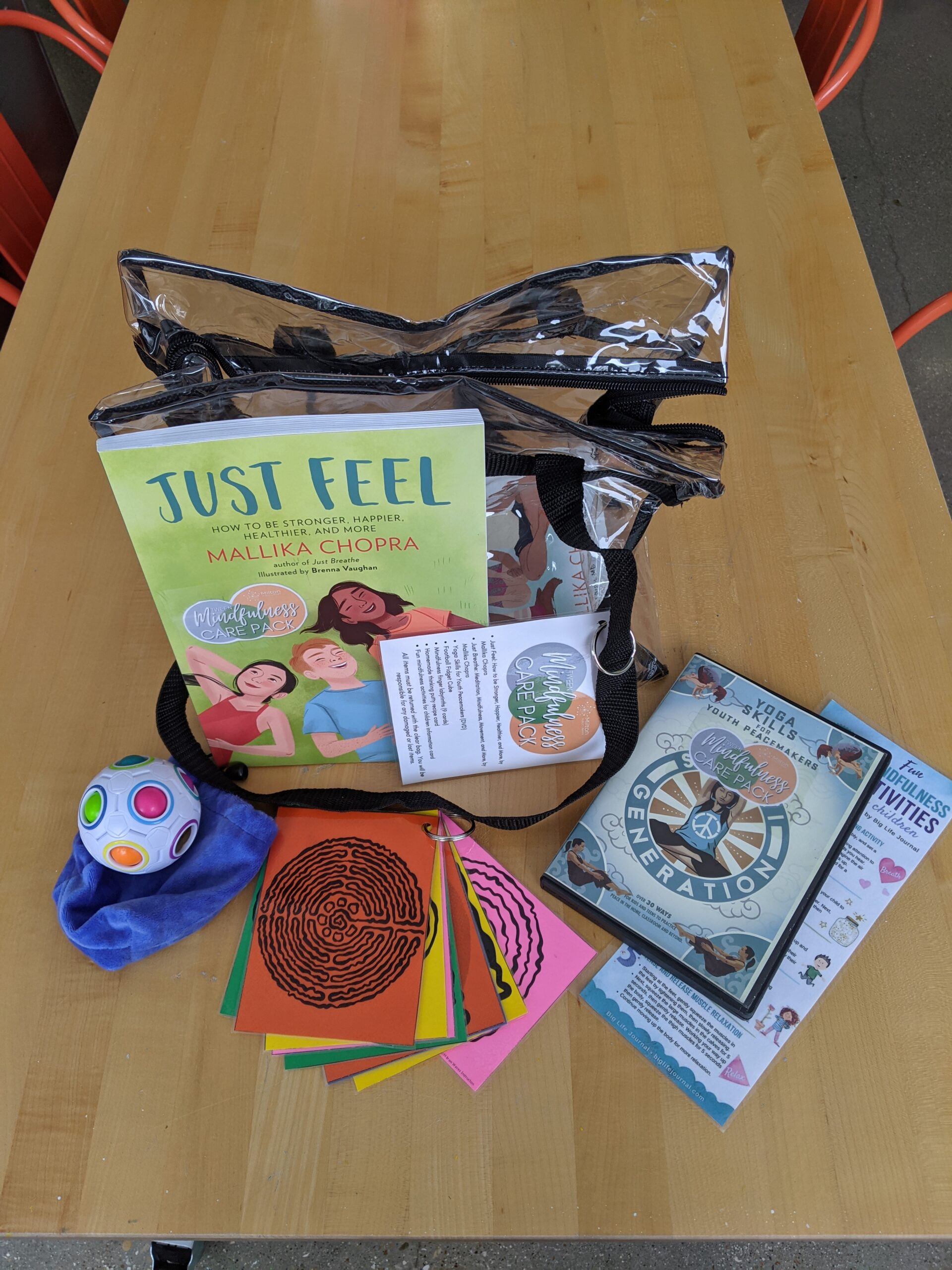 Football Fidget Cube
Mindfulness Finger Labrynths
Homemade Thinking Putty Recipe Card
Just Feel: How to be Stronger, Happier, Healthier and More, by Mallika Chopra
Just Breathe: Meditation, M

indfulness

, Movement and More, by Mallika Chopra
Shanti Generation: Yoga Skills for Youth Peacemakers DVD

Bag

Library Hours
Monday: 10 a.m. to 8 p.m.
Tuesday: 10 a.m. to 8 p.m.
Wednesday: 10 a.m. to 6 p.m.
Thursday: 10 a.m. to 6 p.m.
Friday : 10 a.m. to 6 p.m.
Saturday: 10 a.m. to 4 p.m.
Sunday: 1 p.m. to 4 p.m.
Last Updated on April 8, 2022.