608-868-7462 | EMAIL US | 430 E. HIGH ST. MILTON, WI 53563
Sign up for our newsletter!
Library Hours
Monday-Tuesday: 10:00 am to 8:00 pm
Wednesday-Friday: 10:00 am to 6:00 pm
Saturday: 10:00 am to 4:00 pm
Sunday: 1:00 pm to 4:00 pm
Closed in Observance of Memorial Day
Saturday, May 27-Monday, May 29, 2023

What is it?
The Library Lope: Let's Dash for Books is an untimed 5K and 1 Mile fun run/walk organized by the library's Teen Advisory Board (TAB). TAB is a 15-member group that helps determine the programs and services available for library teens. The Library Lope is their annual fundraiser to raise money for the library, teen programming, and more. TAB has been able to raise approximately $6,000 since 2016. 
2023 Library Lope
WHEN: Saturday, August 19, starting at 7:30
WHERE: Schilberg Park – Milton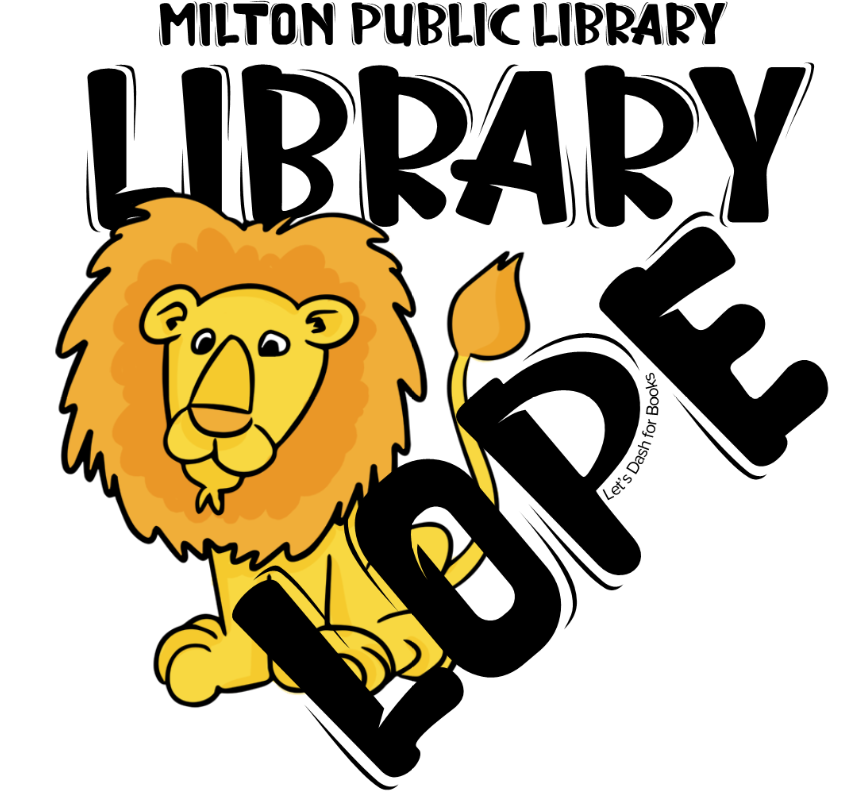 WE'RE CHANGING IT UP A BIT IN 2023!
The library is all about providing free access and removing barriers. In the past, we've charged a registration fee, but this year we're making the Library Lope completely free for participants!
In lieu of a registration fee, we ask — but will not require – participants to donate to the library. As we get closer to the event date, we will provide a list of items that the library is seeking – from puzzles, to board games, so makerspace supplies/equipment, and more. Of course, a monetary donation will also be welcomed. There will also be the option to donate to the Milton Food Pantry, the Humane Society of Southern Wisconsin, and Project 16:49. 
We will still have a 5K and 1 mile option. The 1 mile will circle Schilberg Park and the 5K will start and end at Schilberg Park, with an out-and-back route down Rainbow Dr. and Gailen Ln. The run/walk will be untimed.
Those who are participating will be asked to fill out a waiver form, which are available at the library and online here. You can fill one out on race day!
The Teen Advisory Board has decided on a theme of colors! We encourage everyone to dress in their age group color:
Children 8 and under: YELLOW
Tweens 9 to 12: GREEN
Teens 13 to 17: RED
Adults 18 and up: BLUE
Past Library Lope swag will be available for purchase, as well as raffle tickets for various prize baskets. If you wish to donate an item for these prize baskets, please reach out to Library Director, Ashlee, at kunkel.ashlee@miltonpubliclibrary.org.
Photos from August 13, 2022:

Library Hours
Monday: 10 a.m. to 8 p.m.
Tuesday: 10 a.m. to 8 p.m.
Wednesday: 10 a.m. to 6 p.m.
Thursday: 10 a.m. to 6 p.m.
Friday : 10 a.m. to 6 p.m.
Saturday: 10 a.m. to 4 p.m.
Sunday: 1 p.m. to 4 p.m.