608-868-7462 | EMAIL US | 430 E. HIGH ST. MILTON, WI 53563
Sign up for our newsletter!
Library Hours
Monday-Tuesday: 10:00 am to 8:00 pm
Wednesday-Friday: 10:00 am to 6:00 pm
Saturday: 10:00 am to 4:00 pm
Sunday: 1:00 pm to 4:00 pm
We will be closed in observance of the 4th of July
Sunday, July 3 & Monday, July 4

What is it?
The Library Lope: Let's Dash for Books is an untimed 5K and 1 Mile fun run/walk organized by the library's Teen Advisory Board (TAB). TAB is a 15-member group that helps determine the programs and services available for library teens. The Library Lope is their annual fundraiser to raise money for the library, teen programming, and more. TAB has been able to raise approximately $5,000 since 2016.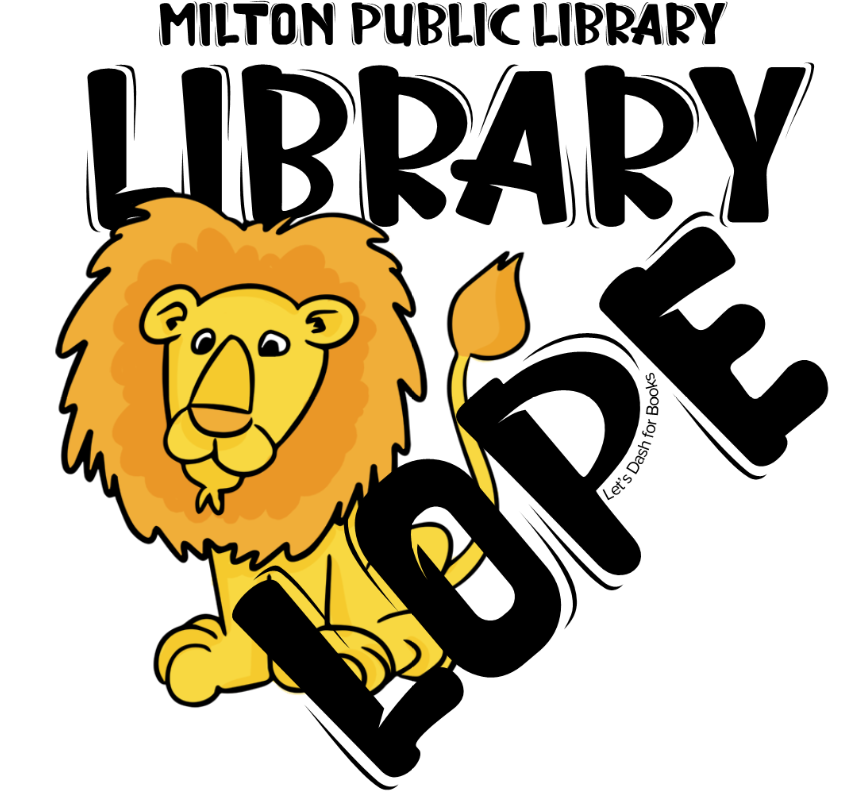 2022 LIBRARY LOPE: SATURDAY, AUGUST 13
This year's event will be run in-person and virtually! The in-person event's location has been changed to start and end at Schilberg Park at 301 W. High St. Milton, WI 53563. We are also bringing back the 1 mile option this year!
The 1 mile course will follow the track around Schilberg Park and the 5K will be an out-and-back around Schilberg, down Rainbow Drive, down Gailen Ln., and back to the start/finish line!
Important times:
Check In – 7:30-8:00 a.m.
1 mile start – 8:00 a.m.
5k start – 8:20 a.m.
The virtual run can be run anywhere and anytime between August 13 and August 20. The virtual option only includes the 5K.
All in-person participants will receive a medal and the chance to pick out a free book.
The first 50 virtual participants who submit their time will receive a Library Lope medal. Times can be submitted HERE. Medals will be mailed out starting August 22.
The 5k (in-person and virtual) registration fee for all ages is $18.00. The 1 mile in-person run/walk is $10.00 for all ages. 
In-person participants can add a tshirt for an extra $15.00! 
REGISTER TODAY! Paper registration forms will be available at the library.
REGISTER ONLINE HERE (registration fees do apply)

Library Hours
Monday: 10 a.m. to 8 p.m.
Tuesday: 10 a.m. to 8 p.m.
Wednesday: 10 a.m. to 6 p.m.
Thursday: 10 a.m. to 6 p.m.
Friday : 10 a.m. to 6 p.m.
Saturday: 10 a.m. to 4 p.m.
Sunday: 1 p.m. to 4 p.m.