The History Room is located on the upper level of the library.  The purpose of this collection is to preserve materials that document the history of Evansville and the surrounding communities in Rock County and to make these materials available to researchers and the general public.  These materials can be examined in the History Room only.  The collection holds materials in a variety of formats but does not hold materials in the following formats: three dimensional artifacts, original government records, or electronic records.
Our History Room policies may be found on our Policies page.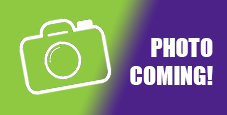 Our Mission:
The Eager Free Public Library opens doors for curious minds by encouraging literacy, inspiring learning, and connecting people.
Hours:
LIBRARY BUILDING
Monday 9:30am -7:00pm
Tuesday 9:30am -7:00pm
Wednesday 9:30am -7:00pm
Thursday 9:30am -7:00pm
Friday 9:30am-6:00pm
Saturday 9:30am-1:00pm