What can the SHARE catalog and account portal do?
Join the "Favorite Author Club"
If signed up for the Favorite Author Club, you will automatically be added to the reserve lists for future books by your favorite authors. Prefer Large Print–be sure to click the blue large print link.
Log in > click My Account > click the Favorite Author Club tab > choose your authors and pick up library > click Submit.
Automatic Books Suggestions
On the bottom of each item page, suggestions for similar books are displayed in the Recommendations tab.
Manage Checkouts
Place/suspend/delete holds, renew items
Manage Your Account
Pay fines/fees (find instructions here), update account information (name, address, etc.) Fines can only be paid in full online, to make a partial payment please visit the library.
Create reading list using "My Lists"
Get help searching the catalog and using your account features.
Click the round question mark button in the upper right-hand corner of a SHARE catalog screen – or click here.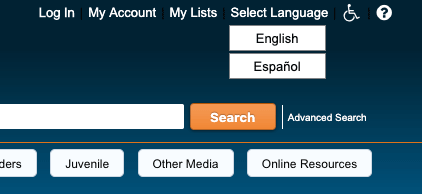 Find what you're looking for
Search sharelibraries.info.
Learn how to filter your results and/or use the Advanced Search feature on the SHARE Help page.
If the item is not owned by SHARE try step 2.
Search WISCAT.net or skip to step 3.
Ask a librarian to order it through interlibrary loan.
Our Mission:
The Eager Free Public Library opens doors for curious minds by encouraging literacy, inspiring learning, and connecting people.
Hours:
LIBRARY BUILDING
Monday 9:30am -7:00pm
Tuesday 9:30am -7:00pm
Wednesday 9:30am -7:00pm
Thursday 9:30am -7:00pm
Friday 9:30am-6:00pm
Saturday 9:30am-1:00pm