Participate June 12 – August 20, 2022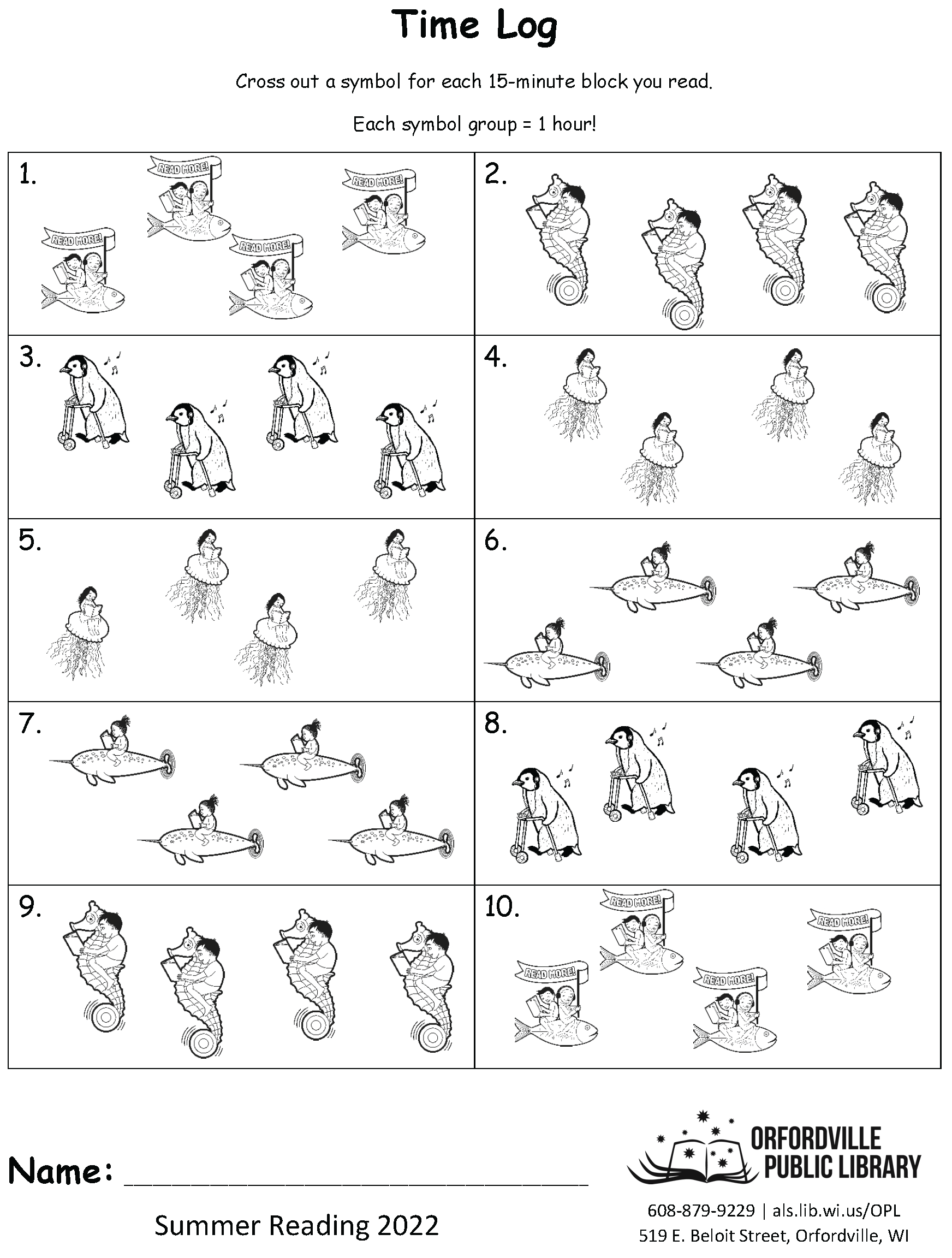 Teens at the Library
Tuesdays from 3:30–5:30 p.m.
Teens gather, play games, use computers, connect to WiFi, talk, and eat.
Preschool Story-Time
Fridays in May, June, & August at 11 a.m.
Enjoy stories and crafts.
Library Pancake Breakfast
June 18, from 7-11 a.m. –– On the Library Lawn
Enjoy a free breakfast in the park with your favorite librarians.
Donations welcome. All proceeds are used to enhance library programs.
Library in Purdy Park
Wednesday, July 6, 13, & 20, at 1-3 p.m.
Fun activities for all ages.
Lunch with the Librarian at Purdy Park
Friday, July 1, 8, 15, 22, at 11 a.m.
Purdy Park 100 Church St., Orfordville
Bring a sack lunch and enjoy stories and a craft in the park.
Smokey Bear Campfire Night on theLibrary Lawn
Friday, August 19, from 6-8 p.m. –– On the library lawn
Everyone is invited!
Free Cookout and S'mores
Please bring lawn chairs
Rain or shine