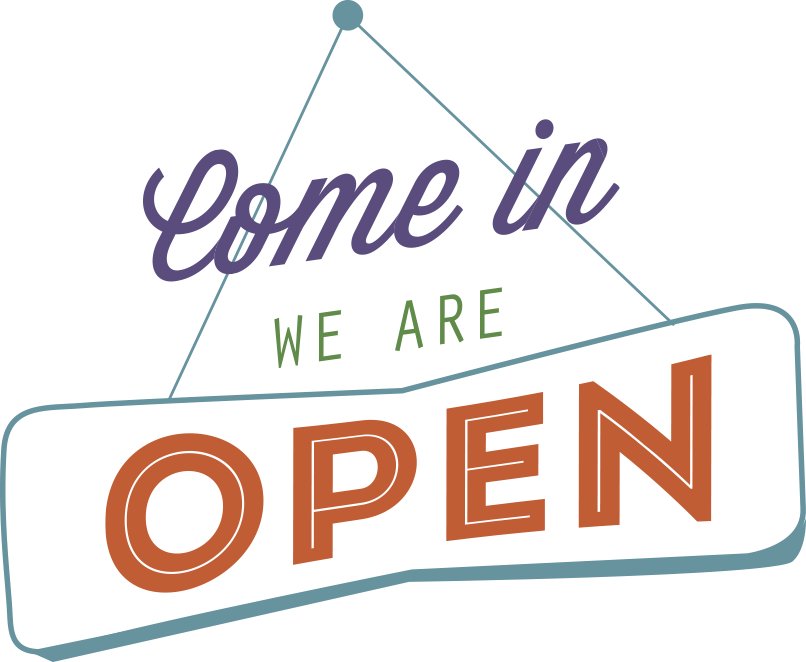 We're thrilled to welcome you back!
Computer Use
Up to 90 minutes 
Book Drop
Open Friday 8:30 AM 
through Monday 5:30 PM
Returned items are quarantined before check in. Items may stay on your account for up to 1 week. You will not incur any fines.

Monday–Friday
8:30-10am
By appointment for at-risk only.
Curbside pick-up available.
10-11am
Closed for cleaning.
11am-2pm
Open to all.
Observing 25% capacity.
2-3:30pm
Closed for cleaning.
3:30-5:30pm
By appointment – open to all.
Curbside pick-up available.
Saturday
10am-12pm
By appointment – open to all.
Curbside pick-up available.
SAFETY PRECAUTIONS
Please wear a mask.
Use our hand sanitizing station upon entry.
Keep visits to the library brief.
Only visit us when you're feeling well.
If you are have a cough or fever, have or have been exposed to COVID-19, or you feel ill, please postpone your visit. Consider using our

digital collection

or contactless curbside pickup.

Material Quarantine Update
We do our very best to keep up with the latest science and health recommendations. New testing has shown SARS-CoV-2 virus may live up to four days on the following materials: Braille paper pages, glossy paper pages from a coffee table book, magazine pages, children's board books, and archival folders.
As a result, we will quarantine all returned materials for 96 hours before checking them in. You can expect to see these materials on your account for up to a week after you return them. Do no be alarmed, we will back date them to the date they were returned. Late fees will not accrue while items are in quarantine awaiting check in.